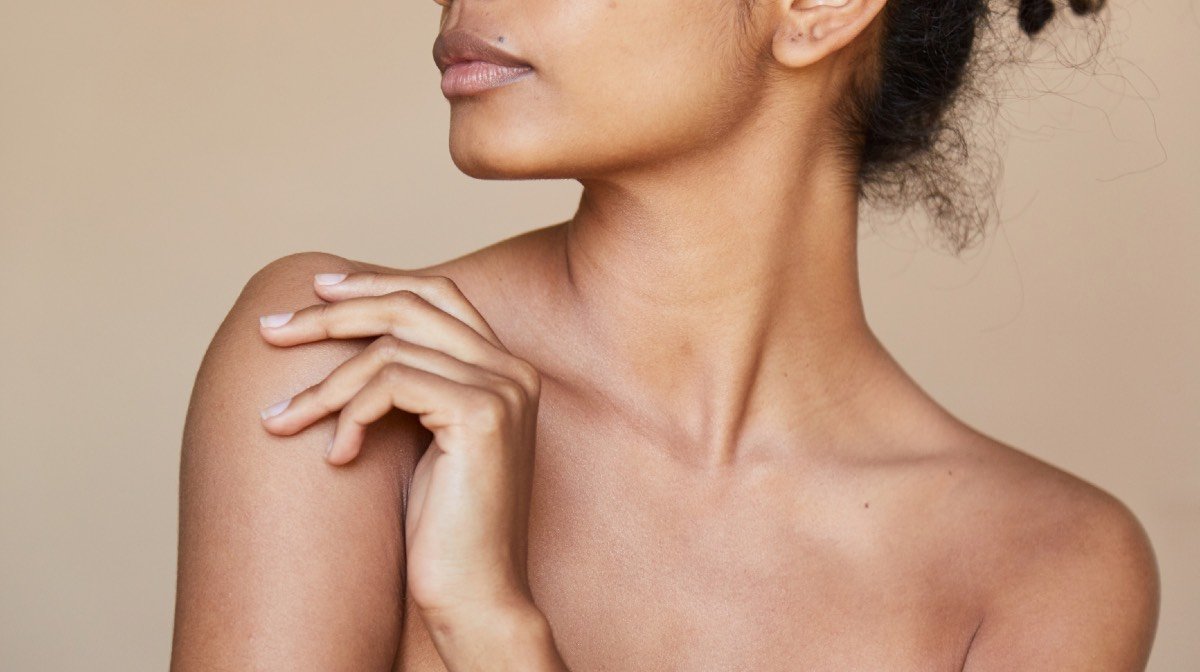 While we may expect supple, hydrated skin when summer rolls around, we're actually exposed to many dehydrating elements—think sun, chlorine and harsh air conditioning—that could mean even more flakes, irritation and dryness than during the colder months.
To keep your skin healthy and hydrated this summer, applying lightweight products with enriching ingredients like hyaluronic acid, squalene and ceramides will leave skin feeling not only soft and moisturized, but also refreshed. Don't know where to start? We've crafted the ultimate routine for luscious skin.
To Start, Summer-fy Your Vibes
While not technically skin care, we're big believers in the impact your surroundings have on your overall wellness. In other words, a happier home means happier vibes, which means happier skin. An easy way to bring a slice of sunny joy to your home is through both scent and décor. L'or de Seraphine's absolutely breathtaking candles give you both. Their luxury, sustainably sourced candles are infused with essential oils and feature stunningly beautiful designs that you'll want to reuse long after they burn down (we love them as a statement-making holder for makeup brushes!)
Lock In All-Day Moisture
Before you go in with the heavy stuff, apply a layer of lightweight moisturizer to damp skin for a long-lasting base. Something like the award-winning, cult-classic Sol de Janeiro Brazilian Bum Bum Cream deserves prime real estate in your beauty cabinet and a permanent spot in your summer hydrating routine. Within minutes, its perfect consistency smooths parched skin and brings it back to life, leaving skin looking and feeling buttery soft. Bonus: it smells like an island getaway.
If bumpy skin is a concern, you can also start your moisturizing routine with an exfoliating powerhouse like Glytone's KP Kit. Featuring their Exfoliating Body Wash and Body Lotion and packed with skin-smoothing glycolic acid, an even, healthy glow is in your future.
Opt for a Smoothing Oil
The "glazed donut" look is one of the most popular trends in skin care, especially during the summer. But, why should the trend be limited to the face? While achieving this look above the shoulders typically involves a slew of lightweight serums and glowy moisturizers, the body glow comes easy when it comes to oils.
Body oils are perfect for silky, soft summertime skin. Most are lighter than traditional creams and lotions, yet still offer the same hydrating benefits with the bonus of a beautiful sheen. Rather than sitting on the skin's surface, a fast-absorbing oil penetrates the skin, leaving behind no residue. This is especially true when it comes to Elemis' Frangipani Monoi Body Oil, which seals in moisture on the skin and imparts a just-left-the-beach glow. It even contains a blend of coconut oil and botanicals, which help leave a soft finish, sans signs of greasiness.
Don't Forget the Hands
It's quite easy to neglect the hands, but just like the rest of the body, they too are exposed to the elements and therefore require some serious moisture. Add constant hand washing and moisture-sucking hand sanitizers to the mix, and it's no wonder your hands can start to feel dry and flaky. Once you see the signs of dryness creeping in, you'll want to reach for a powerfully hydrating hand cream, like Susanne Kaufmann's Hand Cream. This rich, non-greasy formula is chock-full of power-packed herbal extracts, vitamin-rich broccoli seed oil and skin-soothing mallow extract to eliminate the feeling of cracked hands, so they feel buttery soft again.
If You Have Sensitive Skin, Listen Up
Scented lotions and sensitive skin can be a recipe for disaster. That's because skin that's easily aggravated, inflamed and irritated by fragrances can leave behind rashes, redness, itchy patches, and downright angry skin. But just because fragranced lotion isn't your thing doesn't mean your body lotion must be boring.
For sensitive skin types that can't handle heavily fragranced lotions, Sol de Janeiro's Brazilian Nude Body Cream is the moisturizer of your dreams. It provides a hefty dose of quick-to-absorb nourishment, courtesy of colloidal oatmeal and Brazilian passionflower. All that's left is well-hydrated, silky-smooth skin without a drop of irritation, itchiness or angry skin.
Finally, Restore Skin Elasticity
As we age, our hormone levels drop, and the skin becomes drier than the Sahara desert. Some women say that as soon as they layer on lotion, their skin feels dry again minutes later.
There's an easy fix if you don't want to constantly apply moisturizer to your arms and legs throughout the day: pick a formula unique to estrogen-depleted skin, like Paula's Choice Phytoestrogen Elasticity Renewal Body Treatment. This ultra-hydrating cream infuses the skin with much-needed nutrients to restore it to its youthful suppleness and pliancy. With continued use, you'll do a double-take and wonder where this treatment has been all your life.