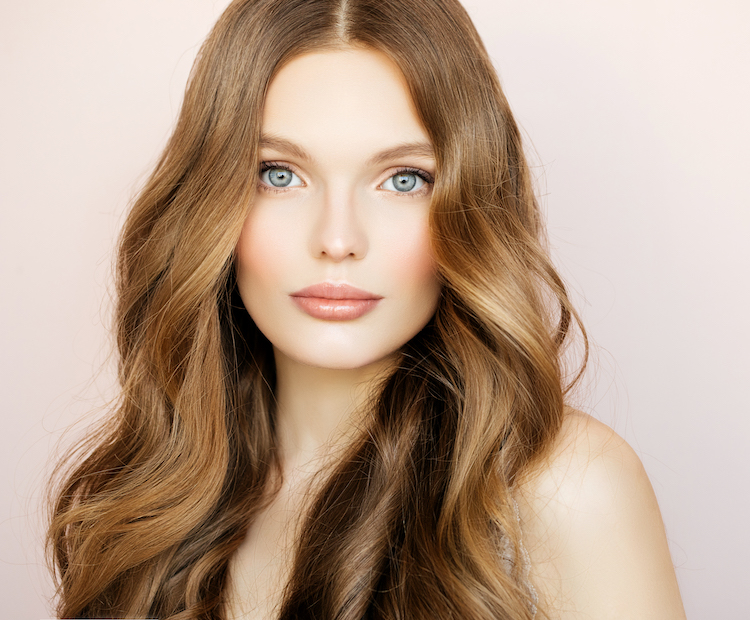 Shiny, strong, healthy hair doesn't have to be something we only dream of. To get some expert tips on hair health, we spoke with Lena Stanley, a hairstylist and salon manager of Great Clips in Thousand Oaks, California, who has been helping clients keep their hair healthy for more than 25 years.
How to Keep Hair Healthy and Strong
1. Feed Your Hair
While we all may know that eating healthy is an important part of keeping our bodies strong, our expert also swears that nutrition is her secret to healthy hair. "Diet is key," says Stanley. "The beauty, strength and shine all starts from within." Her advice: "Pump up the protein, eat a lot of fruits and veggies and drink plenty of water. Taking supplements with omega-3s, iron and zinc is also important." Note: As with all supplements, we recommend talking to your doctor before taking a new one.
Dermstore Recommends: HUM Nutrition Red Carpet™
2. Scrub Your Scalp
This may seem like an obvious tip, but the trick is in the types of products we use. "Keeping our hair and scalp clean helps to unclog pores, which promotes hair growth," Stanley explains. Especially if you color your hair, she adds, "try using cleansing products that are sulfate-free. They are less stripping and will extend the life of your color."
Dermstore Recommends: NEUMA neuMoisture Shampoo
3. Say Goodbye to Your Towel
We get it; there's something really fun about twisting your towel into an after-shower headdress. We do it, too! However, as we rid our hair of that moisture, we're also ridding it of its strength."Rubbing wet hair with a towel can put stress on the hair and even cause breakage and split ends," Stanley explains. Try wrapping wet hair in something softer like a T-shirt after washing and let it absorb the moisture.
Dermstore Recommends: Aquis Lisse Luxe Hair Towel
4. Protection Is Key
Just like we'd use SPF before enjoying a sunny day, adding products to our hair before heat-styling is important to our hair health. "Use a leave-in conditioner before styling," says Stanley, "preferably containing silicone, as it coats and protects hair from heat. A good styling product is key to a great blowout!"
Dermstore Recommends: Alterna Caviar Repairx Multi-Vitamin Heat Protection Spray 
5. Lower the Heat, Upgrade the Brush
When clients ask Stanley how to keep their hair healthy and strong, she always offers the following advice: "Try reducing the use of blow dryers and flat irons, as they can cause damage if used too often." When using styling tools, minimize heat settings and invest in a good brush to minimize breakage. Stanley recommends a rubber-base brush with boar bristles.
Dermstore Recommends: The Wet Brush Pro Shine Enhancer Brush
6. Pump Up the Shine
Many of us experience trouble with dull tresses after styling, so we asked our expert how to amp up the shine. "Finish your hair with a glossing product," Stanley suggests. "It will brighten hair, add shine and control frizz—making hair look healthy." Stanley prefers products containing argan oil to add shine and gloss, while nourishing your strands.
Dermstore Recommends: dpHUE Argan Oil Therapy