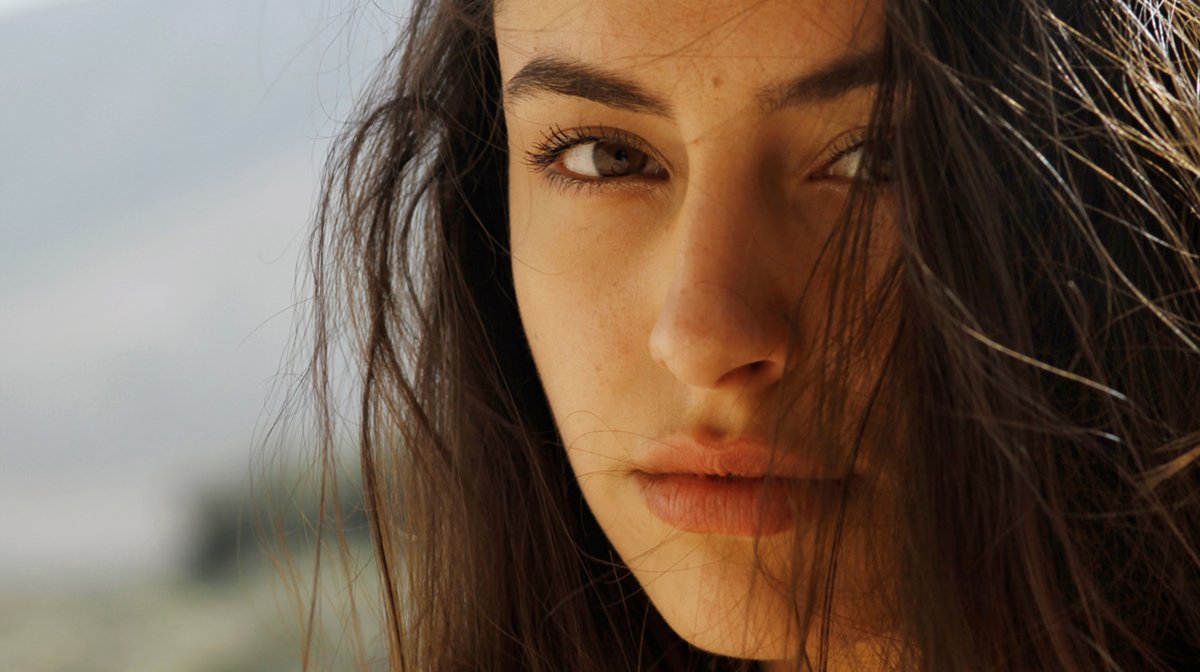 There are so many different hair types, textures and styles, yet there is one thing that almost everyone is prone to: frizz. When rain starts to sprinkle from the sky or humidity reaches an all-time high—this can lead to frizz that seems nearly impossible to tame. While many people scour the shelves for the best frizz-reducing products, the solution is found not only in the right formula but our everyday styling habits.
What Causes Frizzy Hair
Frizzy hair is totally normal and something that both men and women deal with. To better understand why your hair happens to frizz up from time to time, it's important to know what causes it.
Humid weather: "Humidity carries high concentrations of water molecules that bind to the hair and cause the hair cuticles to bind over one another, creating frizz," explains Andrew Fitzsimons, a celebrity hairstylist in Los Angeles. "When the hair cuticle allows moisture from the environment to enter, it then causes that strand to swell, or frizz up, and become fully raised."
Over-styling: The more frequently you use heat-styling tools, such as a blow dryer, straightener or curling iron, the more your hair will be prone to frizziness. "Hot tools, no matter how great the technology, can still cause our strands to become weak and that's when the splitting [of hair] leads to frizzing," explains Nicolette Rauchut, a hair stylist at LRN BEAUTY in New York City.
Porous hair: Your hair type can also influence how frizzy your hair is—and this is true for those with porous hair. Whether you have high or low porosity depends on how well your hair can retain moisture, notes Fitzsimons. "Highly porous hair acts like a sponge and can absorb moisture a lot [more easily] than dry hair," he says. "Because of this, the hair is more likely to react to these high levels of moisture and frizz up."
Needing a haircut: Did you know that your hair tends to "frizz" or have "flyaways" (those itty-bitty pieces that hang around your hairline) because it is somewhat a natural part of the hair's life cycle? According to Rauchut, our hair naturally tends to split from the ends up, as these pieces are lighter and lack the most nutrition. "This frizz is the limp, split ends curling up and taking their free form."
How to Tame and Prevent Frizzy Hair
If you're dealing with frizziness and looking to smooth strands and tame flyaways, follow these expert tips.
$49.00 Buy now

with Dermstore

Believe it or not, washing your hair too much can actually be counterproductive. This is because your scalp creates natural oils that are meant to nourish your hair. When you shampoo too often, you're stripping your scalp of these natural oils and making your hair prone to dryness. What's more: the main ingredient in many shampoos is sulfates, which can lead to frizz. "Sulfates strip the hair down to nothing, causing its lightweight structure to take free form and frizz," says Rauchut.

That's why Rauchut recommends reaching for a sulfate-free shampoo like Oribe's Gold Lust Repair & Restore Shampoo. It's intensely hydrating thanks to its nourishing formula that includes biotin along with argan and maracuja oils.

Buy now with free delivery