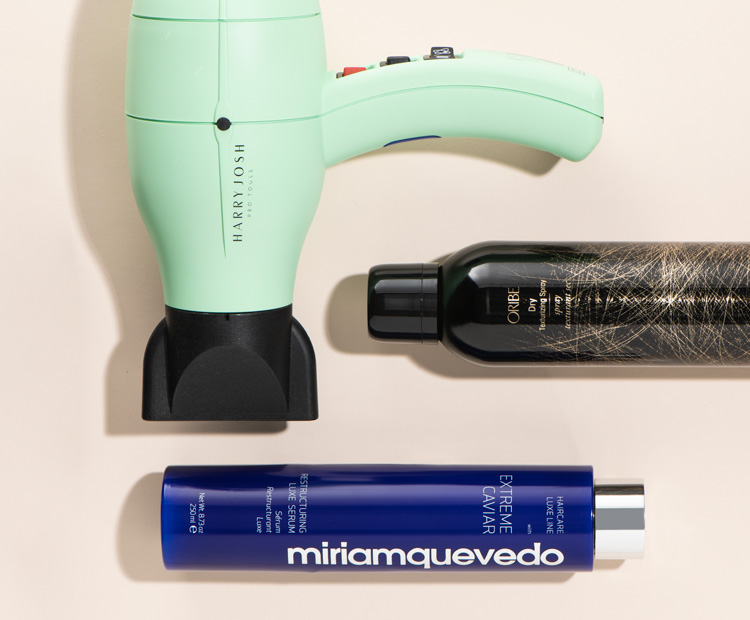 Rewarding ourselves with life's little luxuries is one of the surest ways we can break away from our everyday routines, boost our confidence and recharge our spirits. The same is true when it comes to taking care of our hair and skin. But while we don't usually question spending a pretty penny on serums that promise to turn back the clock, many of us tend to stick to our lather-rinse-repeat routines and overlook our hair's need for some well-deserved pampering.
Why Your Hair Deserves a Treat
You may think your usual wash-and-go routine is all that your crowning glory needs to stay healthy and maintain its luster, but Phoenix Supercuts hairstylist Coniqa Hernandez says otherwise. "Shampoo and conditioner are just the basics of keeping up with hair maintenance. Oils, deep conditioning treatments and thermal protection products also help the health of your hair," she explains.
And while there are drugstore brands that can get the job done, there's a lot to be said for luxury hair care products—especially when having healthy hair is concerned. "In the same way that you want to put the best foods into your body, you also want to give your hair the same kind of attention," says Hair Loft Studio consultant Susanna Williams. "Having a luxury conditioner, hair oil or styling cream on hand is a great way to give your hair a boost in between your other products. Think of it as an investment for a lifetime of healthy hair," adds Williams.
Benefits of Using Luxury Hair Care Products
The quality of ingredients is what truly sets luxury hair care products apart from more pocket-friendly options. "Most less-expensive brands contain ingredients that make our hair feel good on the exterior but do nothing for the health and interior of our hair. Some contain waxes that allow the hair to feel soft for a short period of time, but eventually, you feel like the products don't have the same effect as before," explains Hernandez.
Luxury hair care products also use ingredients with smaller molecular size, enabling them to penetrate and nourish hair more deeply, says The Wig Experts™ hair stylist Julie Medina. "Inexpensive shampoo and conditioners create layers on your hair, triggering the greasy feeling. It's the buildup of products due to larger molecules of silicone being used. Using luxury hair products means you're paying for the quality, technology and research that goes into developing good ingredients. And because they are extremely concentrated, they [tend to] last a lot longer," adds Medina.
And because luxury hair care brands invest more time and resources in developing formulas, it often results in a product that does more for your hair. "Some luxury hair care lines will feature products that can multitask, meaning you can get more performance out of just one product. You can avoid having to layer so many products, which can compromise the length or look of your hair," explains Marilynne Cosmillo, director of education and operations for Cherry Blow Dry Bar.
Best Luxury Hair Care Brands to Try Now
Aside from being one of the top skin care destinations, Dermstore is also home to a wide array of luxe hair care brands, boasting highly innovative products that deliver total luxury for your locks. Get to know some of our favorites, below.
Buy now

with Dermstore

Launched in 2008, Oribe has spent the last decade elevating the standards of luxury hair care with its range of high-performing and award-winning products. The brand offers uniquely formulated and extensively tested products that deliver noticeable results. The entire line is made without parabens or sodium chloride, is gluten- and cruelty-free and safe for color or keratin-treated hair, armed with UV protection.
Try: Oribe Dry Texturizing Spray
No hair drama is too big for this volumizing spray that does double duty as a dry shampoo. Infused with antioxidants, aloe vera and herbal extracts, this lightweight and invisible spray is the quickest fix to all your hair woes: It adds volume and texture, absorbs oil and hydrates each strand, resulting in perfect just-styled locks that last for days.

Buy now with free delivery