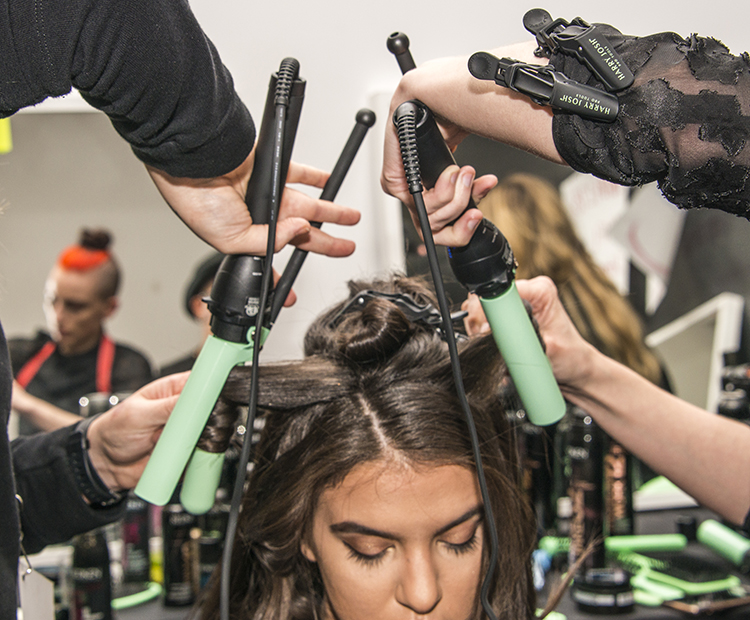 We're coming off the heels of the awards season here in Los Angeles—home to none other than Hollywood—and trekking straight into LA Fashion Week. Unlike our fashion-mecca sister cities of Paris, Milan and New York (to name a few), Los Angeles paid homage to the quintessential West Coast style, which showcased beachside cuts, a dash of modern accents and street style–appropriate edgy flair.
"A common theme you see throughout the shows is modernism. We're known for the glitz and glam of Hollywood, but we're hoping to showcase the melting pot of all areas," explained Kristin Longstreet, CEO of HotRollerGirl Productions and producer of the hair and beauty looks backstage. "Growing up, when we were reading fashion magazines and watching the Paris and Milan fashion shows on TV, it felt like fashion was so out of reach. And you sit there and wonder, how can I be a part of that? Now that LA is an explosive scene, I'm really excited to be a part of it. I want it to be approachable to all."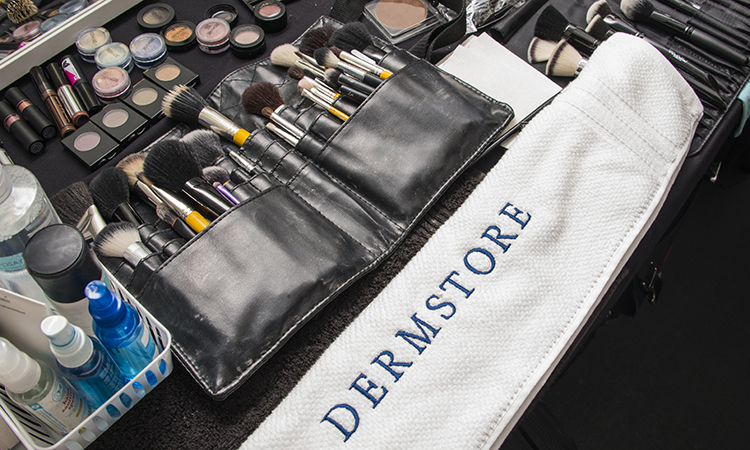 As the official hair-tool sponsor of the LA Fashion Week, Dermstore got a behind-the-scenes exclusive of what makeup artists and hairstylists used backstage. With this year's fashion show hosted right next door to Tinseltown, it only made sense that each of the hairstylists backstage was fully equipped with Harry Josh Pro Tools®, a professional hair-tool line created by none other than stylist to the stars, Harry Josh.
Here to give us the insider scoop on what's happening in hair this season—along with a few backstage beauty hacks—is fashion-week veteran hairstylist, Amelia D. Flores.
Dermstore: How do you predict fall hair trends in advance?
Amelia D. Flores: Definitely by looking at what the designers' trends are. Their structure, cuts—so the designers set the trend on whether it's going to be bold, soft or beachy.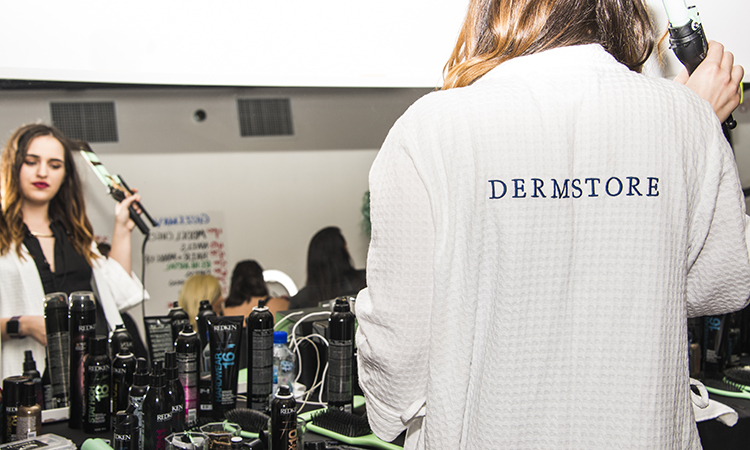 D: What do you think will be the biggest trends this fall in terms of style, cut and color?
A.F.: I think beach waves are still taking over the world. More of a wet look or lived in. That was what New York Fashion Week seemed really inspired by.
D: Any tips on how to achieve runway hairstyle looks at home?
A.F.: If you're looking to achieve the wet look, try bumping up your natural texture with leave-in gel products and air dry. Also, the Harry Josh Pro Tools® are amazing and I am in love with them! The boar bristle brush was great at detangling and detailing. The Marcel Curling Iron worked wonders for the wet look. You first put gel into your natural texture, allow to air dry, and then take off the wand of the Marcel to add natural-looking waves.

D: Do you have a pro tip for quick hairstyling?
A.F.: Just remember that your hands are available, so if you are creating a beachy, loose wet look, you can go ahead and use your finger to make the curls and set it with a pin, and that will give you an undone, beach-wave look without too much work.