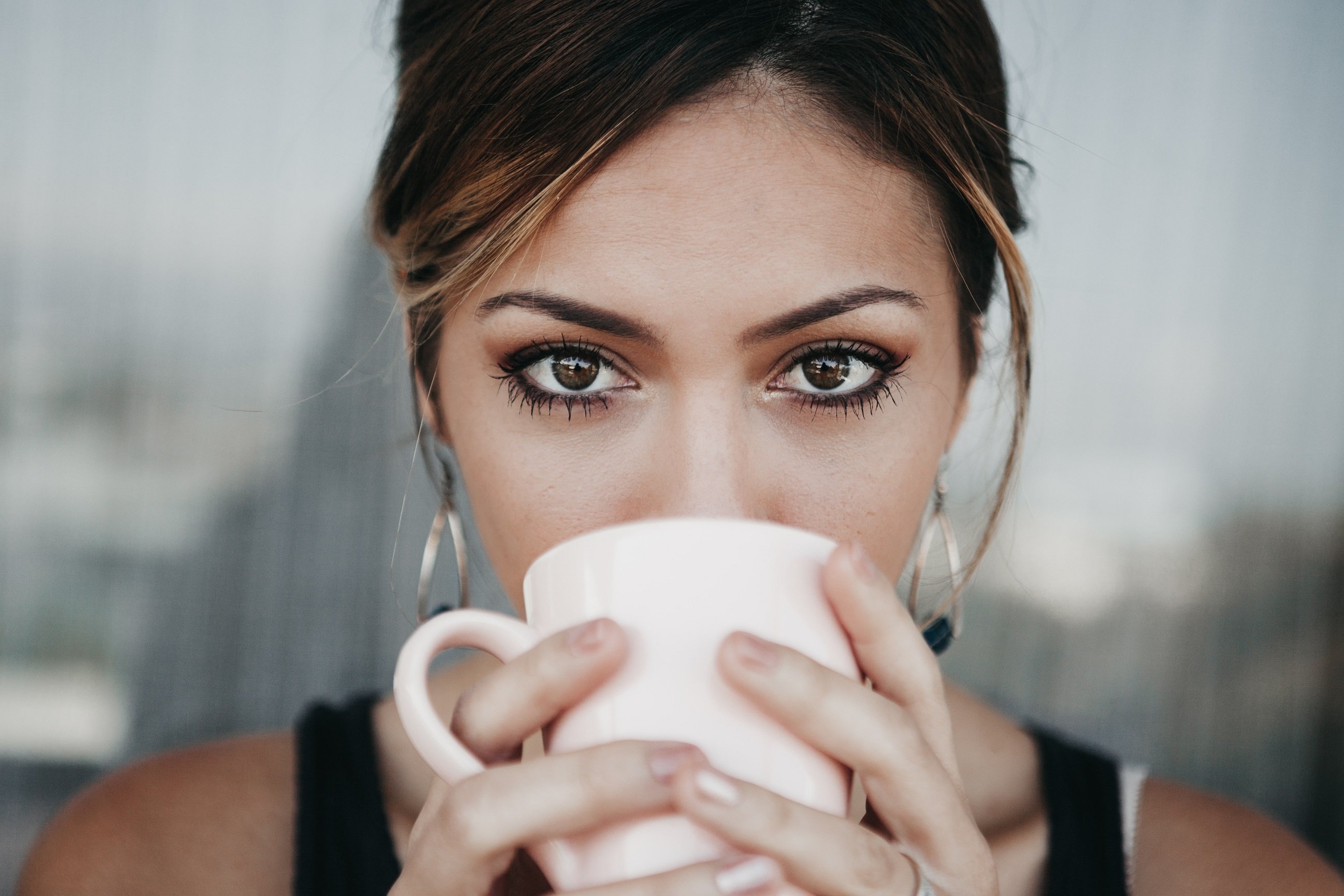 When it comes to taking care of the eye area, it's not uncommon to assume that your go-to face moisturizer is enough to keep fine lines, wrinkles, dark circles and dryness at bay. But even when you're religiously applying your day and night creams every day, they may not be enough to stop crow's feet on its tracks and address other common concerns in your eye area.
"The skin around the eyes is particularly thin and delicate, and therefore extra sensitive to age-related changes. In fact, this is the area where many people first start to notice early signs of aging," explains Dallas-based dermatologist Rebecca Marcus. Needless to say, the skin surrounding your peepers needs an extra dose of TLC. And that's where hyaluronic acid eye creams come in.
Hyaluronic Acid for the Eyes
Hyaluronic acid is a naturally occurring substance, which can be found in the skin, eyes and joints, and acts as our skin's own water-absorber. Known as a super hydrator, it has received nothing but love from skin care experts and enthusiasts alike—thanks to its ability to attract moisture and hold up to 1000 times its weight in water. "This highly hydrophilic (water-loving) molecule functions primarily to hydrate, cushion and lubricate," adds Dr. Marcus.
As we age, however, our body's production of hyaluronic acid starts to slow down, leading to loss of volume and dehydration, says Dr. Marcus. This is bad news for your skin because dryness is one of the main causes of fine lines and wrinkles.
"Skin care products containing hyaluronic acid serve to hydrate and plump the skin. It can be produced in various sizes, and the weight of a particular hyaluronic acid molecule determines whether or not it penetrates the skin barrier, and how deeply in the skin layers it settles," explains Dr. Marcus.
When choosing a product with hyaluronic acid for under eyes, opt for an eye cream formulated with different molecular weights "in order to take advantage of the hydrating, plumping and smoothing properties that each has to offer," suggests Dr. Marcus.
Hyaluronic acid with smaller molecular weight is especially great for your under-eye area because they are able to go deeper into your skin, replacing the hydration in the thin and delicate skin under the eyes. On the other hand, larger molecules sit on the surface, which "helps to smooth the appearance of fine lines, wrinkles and crepe-y skin," adds Dr. Marcus.
When it comes to bags and dark circles, Dr. Marcus says combining hyaluronic acid with other key ingredients can work wonders for your under-eye area. To address puffiness, bags and discoloration, she recommends adding caffeine and vitamin K to help improve circulation. Meanwhile, peptides and antioxidants like vitamin C can help stimulate collagen production. "Anything that helps to thicken the delicate under-eye skin will be helpful in lessening the appearance of dark circles, crepiness and fine lines," Dr. Marcus adds.
Ready to bring back the sparkle in your eyes? The right eye cream can do that for you! Have a peek at our favorite eye-opening hyaluronic acid eye creams, below.
$97.00 Buy now

with Dermstore

When it comes to bringing back that youthful twinkle to tired, puffy and aging eyes, this eye cream definitely doesn't hold back. Best for all skin types, this gentle yet potent eye cream features an advanced complex of PSP growth factors that add firmness and reduce wrinkles. Its formula combines hyaluronic acid, matrix proteins and antioxidants to deliver much-needed moisture, lift sagging skin and shied your skin from environmental stressors.

Buy now with free delivery