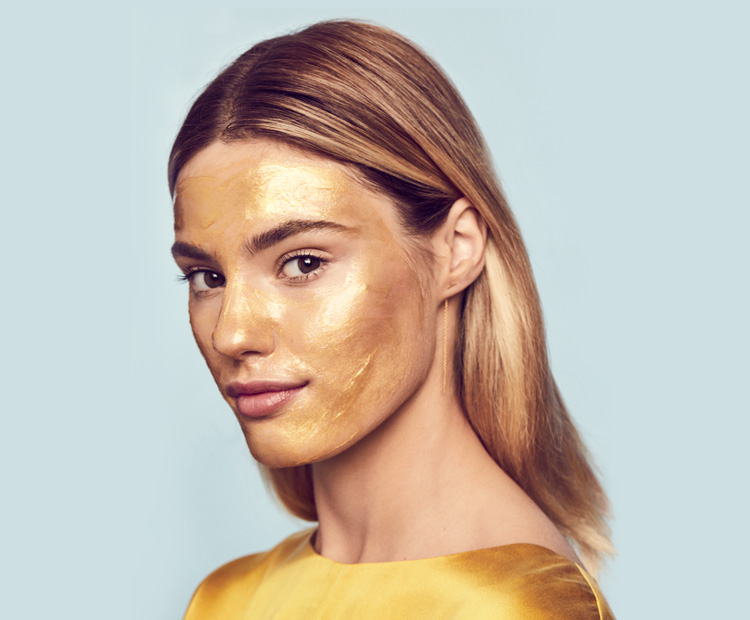 As much fun as decking the halls during the holidays may be, with great partying comes great overindulgence in pretty much everything but sleep—and the combination of too much alcohol, too much sugar and too little shut-eye does not a raving beauty make.
"If there's any drinking involved—and of course there will be—your skin can get very dehydrated," says Nancy Reagan, licensed aesthetician and founder of Bella Reina Spa in Delray Beach, Florida. "Likewise, high sugar levels in the body can damage the protein fibers on which collagen and elastin depend to keep the skin firm, plump and without wrinkles," she adds.
Compounding the effects of imbibing too much alcohol and sugar is the sleep you forfeited to have all that fun. Since much of the body's repair process happens during sleep, sacrificing slumber to the party gods can interfere with skin cell turnover and repair. "This can lead to the new skin cells not being formed correctly," says Nancy. "Lack of sleep also puts the body into a state of stress, resulting in the release of stress-related hormones that can cause inflammation, including breakouts."
Face Masks to the Rescue
"No matter what your skin type," says Nancy, "you will need to rehydrate and plump up those skin cells." Luckily, there is a facial mask for every skin type that can jump-start repairs and help combat party-induced woes. Not sure which face mask is right for you? We've done our homework. These at-home face masks will help you accomplish your most pressing skin care objectives on your own time.
Buy now

with Dermstore

An important addition to any beauty regimen, the Essential Shock Intense Mask from Natura Bisse will leave your skin feeling purified and refreshed. Designed with a creamy texture, this hydrating face mask includes green tea and allantoin that help prevent free radical damage and soften the skin.Key Ingredients: * Ananas Extract (Ananas sativus): revitalizing and nutritious. * Boswellia Serrata Extract: provides soothing and relaxing benefits. * Allantoin: has softening power that provides a satiny finish. * Green Tea: a powerful antioxidant, is exceptionally effective against free radicals

Buy now with free delivery