As beauty editors, we're no strangers to beauty hacks and secret tips from celebrity hairstylists and makeup gurus. But we've always wondered what sorts of magic and works of genius transpire backstage at fashion shows. Surely, behind every seemingly flawless skin and impeccable hairstyle is a mastermind at work, along with an arsenal of skin, hair and makeup products at his or her disposal.
To our delight, Dermstore got a special invitation to witness all the backstage action at Rachel Zoe's Fall 2018 pre–fashion week event. This glamorous runway event, which took place on February 5 at The Jeremy Hotel in Los Angeles, showcased her 28th ready-to-wear collection, as well as select styles for the modern bride-to-be.
"This collection pays homage to all of the strong, sexy and powerful women that inspire me in all aspects of my life," Zoe said. "My personal approach to dressing is about striking a balance between femininity and masculinity, but always being unapologetically glamorous."
As the official provider of skin care products at the show, we caught a glimpse of all the hair and makeup masters in action, as well as the beauty products used on the models before the show. Interested to know what these are and what the experts say about them? Read on.
This ultra-hydrating and moisturizing face oil is the latest innovation in Dr. Harold Lancer's high-performance skin care line and was developed in response to today's most common skin concern: skin dehydration due to stressful lifestyles and poor nutrition. Featuring a blend of 10% fermented oils rich in omega fatty acids, polyphenols and antioxidants, this water-free formula delivers both essential hydration and moisture, leaving your skin plump and soft while improving the look of fine lines and wrinkles.
Asked what makeup artist Despina Scandalis thought of Dr. Lancer's new oil, she said that she loved that it was very malleable and that it mixed well with the makeup products she used. "This oil gave it a beautiful skin-like finish," she added.
Makeup artist Kaci Harabedian agreed. "Loved the Lancer oil," she said. "Helped melt foundation into skin."

On days when 8 hours of beauty sleep is not possible, this silky, all-in-one hydrogel eye mask is a godsend. Soaked in serum powered by algae extract, vitamin B3, amino acids and allantoin, this mask helps reduce dark circles, puffiness and fine lines and wrinkles under your eyes in no time.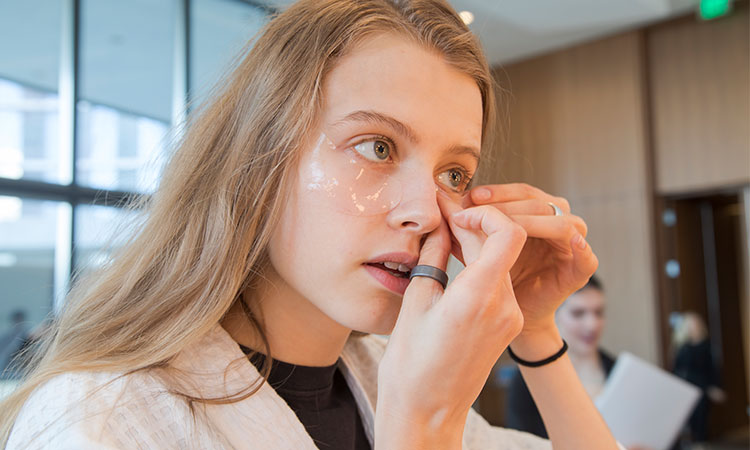 For an instant lift right before getting their makeup done, models used this sleek face-firming tool from Nurse Jamie. Featuring a rotating head covered in 24 precious tourmaline stones, this tool allows you to painlessly sculpt your facial contours and temporarily energize, enhance and lift your skin from the comfort of your home. "Easy and quick to use before show," said makeup artist Amy Park. "Nice to use even without a serum!"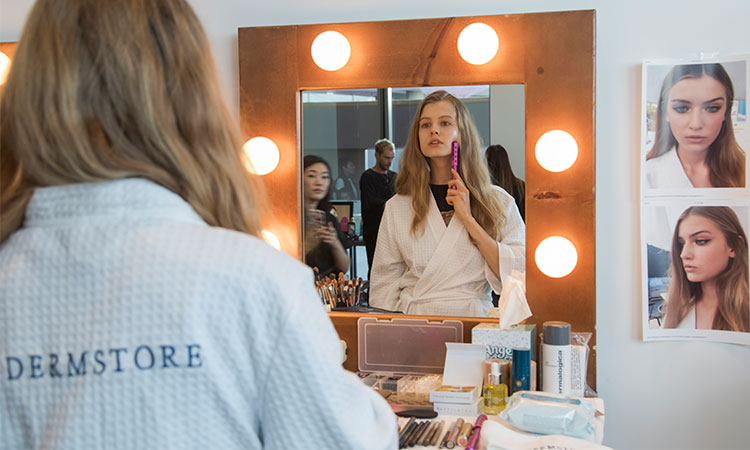 Just like the rest of us, makeup artists love multitasking products, and one they particularly liked during the show was this setting mist with UV protection from Soleil Toujours, which set the models' makeup perfectly while protecting their skin against the harsh stage lights. But while most regular sunscreens interfere with makeup application and often make your skin look spotty in pictures, this face mist does the opposite. Makeup artist Cory Bishop explained: "I like that this setting mist is mattifying and it doesn't have a flash back (because it's not a physical sunscreen)." Bonus: this setting mist with SPF is also rich in antioxidants and is 70% certified organic.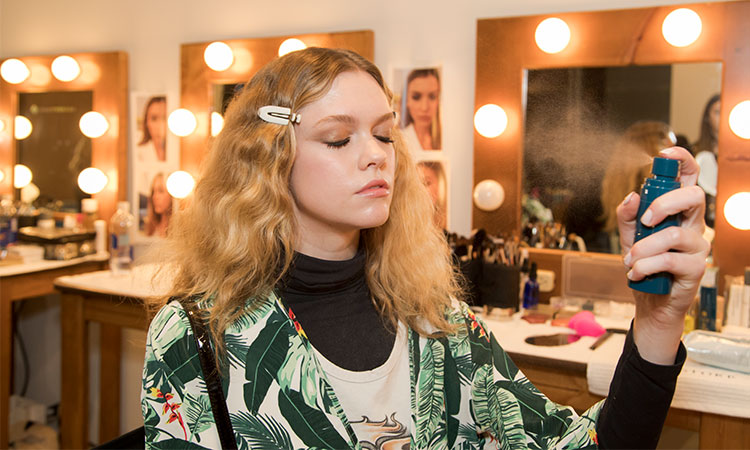 A staple in almost every makeup artist's arsenal, these facial cloths make it easy to cleanse and soothe your skin on-the-go. Infused with Icelandic glacial waters and botanical ingredients, they gently yet effectively rid the skin of makeup, excess oil and impurities, leaving the skin feeling fresh and pure. Plus, the residue-free, non-drying formula never leaves the skin feeling tight or sticky. Don't believe us? Here's what makeup artist Sarah Wong has to say: "Loved the skin Iceland wipes because it's super gentle and effective. Great for models with sensitive skin."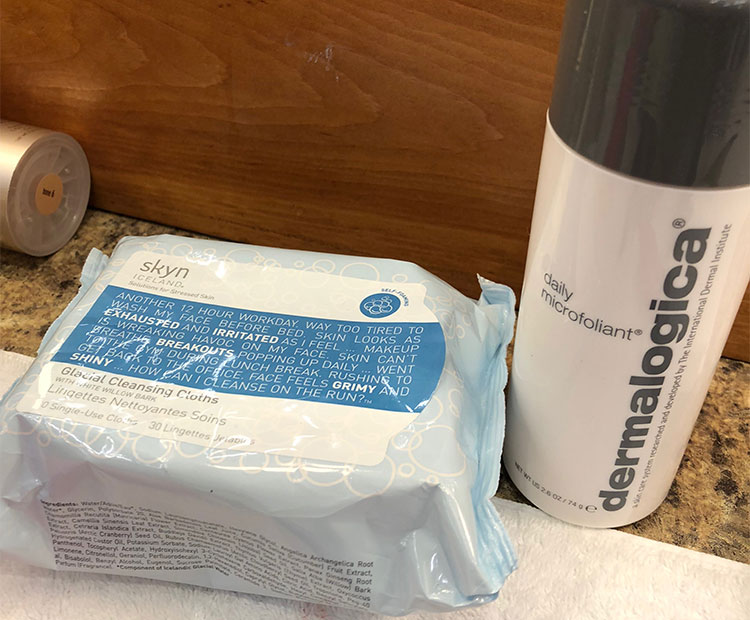 Every makeup artist knows a great makeup look always starts with a clean canvas—and if you're looking for one that will even out your skin tone and texture at the same time, look no further than this powder cleanser from Dermalogica. Made with rice-based enzymes, this cleanser micro-exfoliates, dulling debris and instantly leaving the skin noticeably smoother and brighter. The powder formula activates upon contact with water, releasing papain, salicylic acid and rice actives to accelerate cell renewal. Bearberry, aspergillus, grapefruit and licorice evens skin tone while a soothing blend of green tea, ginkgo and colloidal oatmeal calms inflammation.