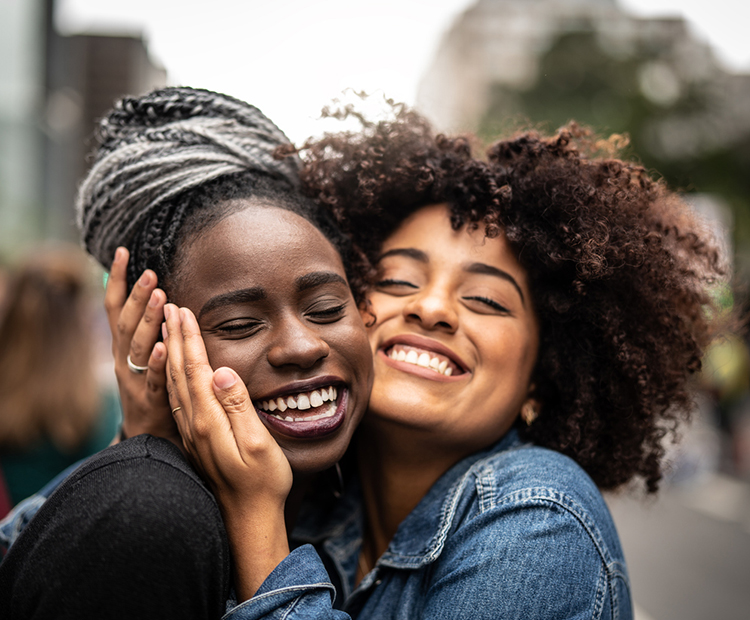 There's no shortage of information out there about how to care for your skin. However, not all skin care advice applies to every skin tone. Those of us with skin of color have unique needs and concerns, but often have to wade through myths and misinformation in the search for answers—so we turned to an expert. In this edition of our Doctor's Office series, board-certified dermatologist Dr. Nina Desai addresses those very myths, and offers tips to prevent wrinkles and skin cancer, which—spoiler alert—do, in fact, affect skin of color, too. 
The Big 3 Myths—Sun, Wrinkles and Lasers/Peels
How many times have you heard that individuals with skin of color do not need to wear sunscreen or are safe from skin cancer? If you've heard it once, it's one time too often. This is a myth that is perpetuated primarily because people with darker skin tones generally experience skin cancer far less than the fair-skinned population and have more natural protection from the sun's damaging UV rays because of the melanin, or natural pigment, in the skin.
However, skin of color can—and does—develop skin cancer if the skin is not effectively protected from exposure to UV light, which can damage DNA in skin cells and lead to not just cancer, but also pigmentary issues and signs of premature aging. Using a sunscreen with an SPF of 30 or higher on a daily basis, with reapplication throughout the day, is the best first line of defense for all skin types.
And what about the old wives' tale that skin of color doesn't get wrinkles? Unfortunately, it's not true. However, those with more melanin may be slower to show signs of aging, though we develop fine lines, wrinkles and sun spots with time. A good anti-aging regimen consisting of sunscreen, antioxidants like vitamin C and a collagen-boosting product, such as a retinol, is crucial.
Finally, let's talk about the myth surrounding laser treatments and chemical peels. Are they truly off limits for patients with darker skin tones? Not at all. In skilled hands, with the right lasers, there are many treatments that are effective and appropriate for skin of color. Some favorites include the Clear and Brilliant Laser and Halo Laser for the treatment of pigment issues and fine lines, and the Fraxel and Profractional Laser for treatment of deep wrinkles and scarring, such as acne scars. When it comes to chemical peels, the right compound applied to the skin for the correct amount of time can lead to great results and smoother, more even skin.
The Top 5 Concerns (and How to Treat Them)
While some skin care themes—like the need for sun protection—are universal, individuals with skin of color do have a few specific concerns that call for specialized care, such as:
Hyperpigmentation induced by any damage to the skin
Uneven skin tone or texture due to acne
Hypertrophic or keloid scars after surgery, piercings or acne
Excess or dark hairs
Dermatosis papulosis nigra, genetic skin tags more prevalent in darker skin
In general, when treating these conditions, the main concern is to avoid additional hyperpigmentation or scarring. If using cosmetic treatments, such as chemical peels, electrodessication, lasers or light treatments, it is vital to use the correct method. Not all chemical peels are appropriate for skin of color, though peels consisting of ingredients such as glycolic acid, lactic acid, arbutase or salicylic acid can have excellent results when applied at low concentrations and slowly increased with each subsequent treatment.
The same can be said for the use of lasers and light. Skin of color has an increased melanocyte, or melanin-producing, response. Therefore, we must avoid the absorption of laser energy by the pigment in the epidermis. The safest technologies are long pulse lasers or fractionated devices that protect the pigment in dark skin. Much like with chemical peels, it is important to start with conservative settings and slowly increase to avoid any unwanted complications.
As always, it is imperative to review good pre- and post-care instructions to ensure that there are no unwanted complications. Sun avoidance before and after more invasive cosmetic procedures, including lasers and light treatments, is paramount, as healing skin is more susceptible to producing unwanted pigment, which can be enhanced by sun exposure.
When considering a daily home care regimen, those of us with skin of color must be cautious about product choices. Always start with low concentrations of active ingredients and work up, and include a vitamin C product, which inhibits melanin production without affecting natural pigment. Above all, seek care from someone who specializes in treating skin of color.