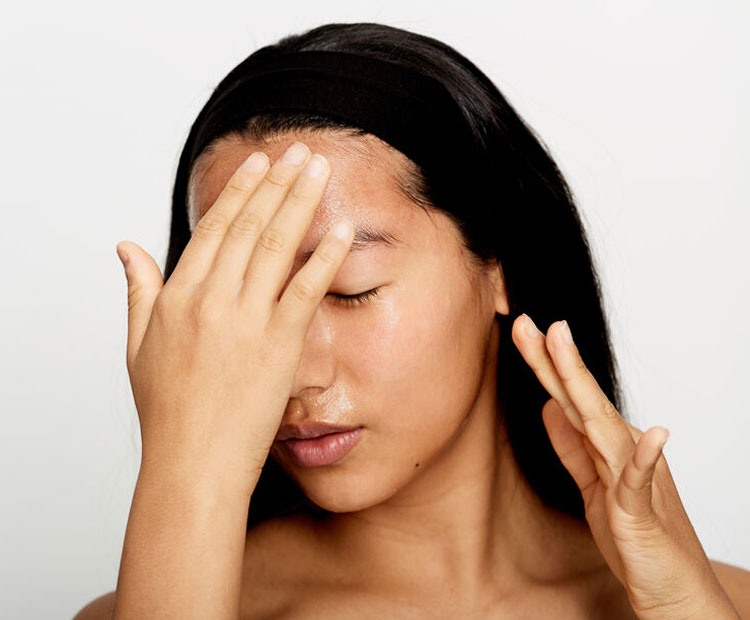 If you suffer from acne, piecing together a skin care routine can be an exercise in trial and error. How do you decipher which key ingredients are most effective and figure out how to use them together? Advice gleaned from well-meaning friends or frantic Googling can be contradictory, confusing, or worse, wrong. That's why we turned to Ashley Magovern, M.D., board-certified dermatologist and Dermstore's own medical director, to curate the Problem Solution: Clarifying Regimen, our new limited-edition kit. Here, Dr. Magovern outlines her expert-approved morning and nighttime skin care routines for a clearer complexion.
Treating acne effectively is a delicate balance between using the right blend of active products and not irritating or compromising the skin barrier. Acne sufferers often overtreat or over-scrub their breakouts, which already exist on an inflamed skin barrier, and this can make the acne worse. Improving your skin is all about building the right routine.
The products in this regimen will help accelerate skin turnover, keep pores clear and reduce inflammation and bacterial counts, leaving you with clearer, healthier skin. When using your new routine, be patient and stay consistent—continue using the products for several more months even after your breakouts have begun to clear.
Buy now

with Dermstore

I recommend using an active cleanser in the morning, because they help revive dull skin and allow your products to work more effectively. This formula contains benzoyl peroxide (which helps kill the bacteria that lives in our pores) to help eliminate and prevent breakouts, plus botanical ingredients to soothe irritation. Benzoyl peroxide (BPO) is a great ingredient because unlike with topical antibiotics, we don't see bacterial resistance with BPO and it doesn't lose efficacy over time. I highly recommend incorporating a BPO product into your regimen if you have acneic skin.
How to use it: Apply a small amount of cleanser to damp skin with fingertips and massage into a light foaming lather. Wash in a gentle circular motion. Rinse thoroughly with warm water and pat dry.
Tip: Don't scrub the skin. Use white towels, as BPO can stain dark fabrics.

Buy now with free delivery