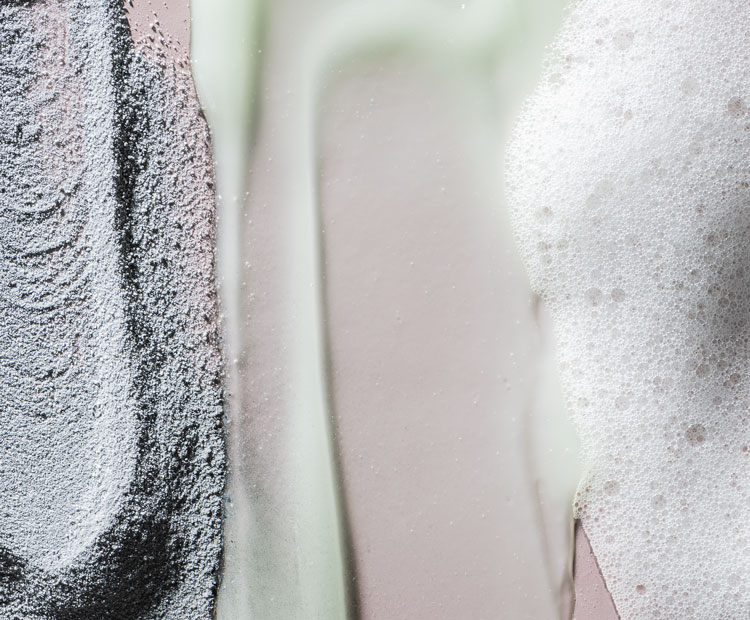 It's a given that any good skincare routine includes a skin-appropriate cleanser. But when you add acne to the mix, selecting that perfect cleanser can become so much more complicated—choose one that's too dry, and now flaky, tight skin is an issue. On the other hand, a facial wash that's too rich can instigate further breakouts. Skipping washing isn't an option, so what's a girl or guy to do?
Why Use a Face Wash for Acne?
"Facial cleansers are important to prevent and limit acne breakouts," says Dr. Marisa Garshick, a board-certified dermatologist in New York City. "They help to eliminate excess oil, dirt, buildup, and makeup which can contribute to clogged pores and breakouts if not removed." Plus, cleansers create a clean surface for the next steps in a routine, which Dr. Garshick explains can make subsequent products, especially those containing acne-fighting ingredients, more effective and more likely to penetrate.
How to Choose a Face Wash for Acne
For starters, ingredients play a significant role. Dr. Garshick says that, in general, those with acne-prone skin benefit from gentle cleansers that replenish moisture and don't strip the skin of its natural oils, especially when using acne-fighting ingredients. "It is important not to dry out the skin too much," she adds. Popular anti-acne ingredients include salicylic acid, glycolic acid and benzoyl peroxide are the biggies. "Benzoyl peroxide cleansers are great for those with acne-prone skin as they help to reduce acne-causing bacteria and can easily be applied to the face, chest, and back," Dr. Garshick explains. However, one thing to avoid at all costs is harsh soaps, abrasive scrubs, and exfoliators. "These can injure the skin and potentially lead to worsening irritation and breakouts."
Salicylic acid, which is derived from willow tree bark, wintergreen oil or sweet birch, works well for most skin types. Aside from being an exfoliant that sloughs away dead skin cells and dissolves pore-clogging impurities, it helps to address inflammation, which is thought to be the primary cause of acne.
Glycolic acid, another chemical exfoliant, helps keep pores clear by dissolving the structural lipids that hold dead skin cells, binding them to the surface. Studies have also shown that glycolic acid effectively encourages and stimulates the production of collagen and elastin, restoring damaged skin faster and reducing signs of environmental damage with continuous use.
Non-comedogenic cleansers, which won't clog the pores, are essential for acne-prone skin. "All cleansers used on acne-prone skin should fit under this description," says Dr. Melanie Palm, a board-certified dermatologist in San Diego, CA. "A gentle, foaming, non-comedogenic cleanser is always a great choice for acne-prone skin." Occlusive agents and super-rich formulations can be a breeding ground for blemish formation, so it's best to steer clear of those ingredients.
However, one thing Dr Garshick says to avoid at all costs is harsh soaps, abrasive scrubs, and exfoliators. "These can injure the skin and potentially lead to worsening irritation and breakouts."
How Often Should I Wash My Face to Prevent Acne?
So how often should you wash your skin if it's acne-prone? Washing once in the morning and then again at night should suffice. Any more than that can strip the skin of its natural oils and cause an overproduction of oil as a means of the skin overcompensating, which may make the breakouts even worse. "I always tell my patients that they shouldn't punish their skin for having acne," says Dr. Hayley Goldbach, a double board-certified cosmetic dermatologist and dermatologic surgeon at Brown University. And overwashing the skin won't make breakouts disappear any faster. "Overwashing can be an issue, especially with dry skin," she advises. "Sometimes it's OK to skip the morning cleanse, even if you have acne. But dry skin can make inflammation worse, so talk with your dermatologist if your acne regimen is making your skin too dry."
"Acne involves inflammation, so it's important to be gentle when washing and use the fingertips, avoid scrubbing the face or rubbing it dry—gentle pats are all you need," Dr. Goldbach advises. Instead, it's best to wash with room temperature water, apply cleanser to the center of the palm and work it into a light lather. Then, gently rub it around the face for about 30 seconds before washing it off and patting the skin dry with a clean, soft towel.
The Best Face Cleansers for Acne Prone Skin
If you're looking for the best face washes to clear and prevent acne, we've got you covered with these top product recommendations from our skin experts – plus, everything that you need to look for when selecting your next new favorite face wash.
Buy now

with Dermstore

Perfect for when skin suffers from noticeable inflammation—think redness on the surface—a low dose salicylic acid face wash will help dislodge pimple-producing dirt, oil, and bacteria from the pores. "For those who are particularly oily, it can help to use a salicylic acid cleanser, which can help to reduce excess oil as well as unclog pores," Dr. Garshick says.

Product Pick: Murad Clarifying Cleanser counts salicylic acid as a key ingredient in breaking up blemish-causing oil in the pores and exfoliating dead skin cells. We give this daily wash two thumbs up for its age-protecting abilities, making this one perfect for acne-prone skin that's also concerned with common signs of aging.

Buy now with free delivery