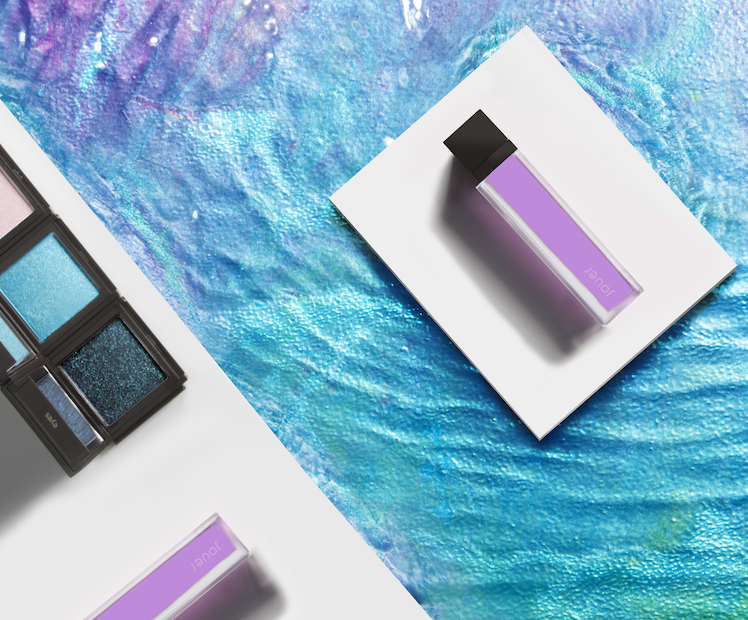 "Which colors look best on me?" It's a question we ask all too often and yet the answer remains as elusive as a four-leaf clover. We know you can rock whatever colors, prints and patterns you are feeling that day—but if you want to find the shade (foundation, blouse, hair color or otherwise) that makes your new beau say, "That color suits you!" then we have the answers. We talked with YouTube beauty vlogger ellebangs (also known as hairstylist Silvia Reis) and makeup professional Caitlin Picou to get the know-how on determining your undertone and picking the perfect colors for cool skin tone.
How to Determine If You Have a Cool Skin Tone
Pale skin and blue eyes are the epitome of "cool" skin tones; however, there is no one-size-fits-all definition. So, what's the easiest way to double-check? "The best way to tell whether you have a cool skin tone is if you have blue eyes, your veins look blue rather than green, and your skin is on the lighter side often with reddish undertones," says Reis.
Another quick trick is to hold up a blank piece of white paper next to your face and see what happens! If your skin looks more on the yellow side, that means you are more warm-toned. If your skin looks pink, you are on the cool spectrum. Having trouble deciding? You may have a neutral skin tone. Lucky you! Reis tells us you look flattering in colors for both cool skin and warm skin tones.
Think you might have a warm skin tone instead? Get your color recommendations here.
The Most Flattering Colors for Cool Skin Tones
Reis shares advice for choosing clothing, accessories and hair colors to complement the cool undertones of your skin.
Hair
"The best hair colors for this skin tone are cool, ashy colors such as platinum blonde and grays," explains Reis. Want to jump on the mermaid hair trend? Blues and teals suit your cool complexion.
Clothing 
Inspired by the sea (blues, emeralds and deep purples) and the depths of winter (frosty purples and pinks, grays and whites), your best colors are on the cool end of the spectrum. On the warm side, try bright reds or super-pale yellows. Be sure to use tomato red and bright yellow sparingly as they can overpower you.
Jewelry
Silver jewelry shines best on cool-toned skin.
Makeup Colors for Cool Skin Tones
Picou explains how to navigate the saturated cosmetics world to find your ideal shades.
Lipstick
"Stick to cooler, blue shades," says Picou. "Your perfect red is a blue-red. But your spectrum should be blues and purples. Think berry, violets, rosy pinks and deep burgundy."
Our Recommendations:
Blush
"Same as your lipstick," says Picou, "blush should be a rosy hue or a cool pink."
Eyeshadow
"Think glamour!" Picou explains. "Jewel tones are your best friend. Silver, gray, magenta, emerald and sapphire will be your most flattering. If you find yourself with cool undertones and blue eyes, go with a magenta. Brown eyes can wear the full spectrum."