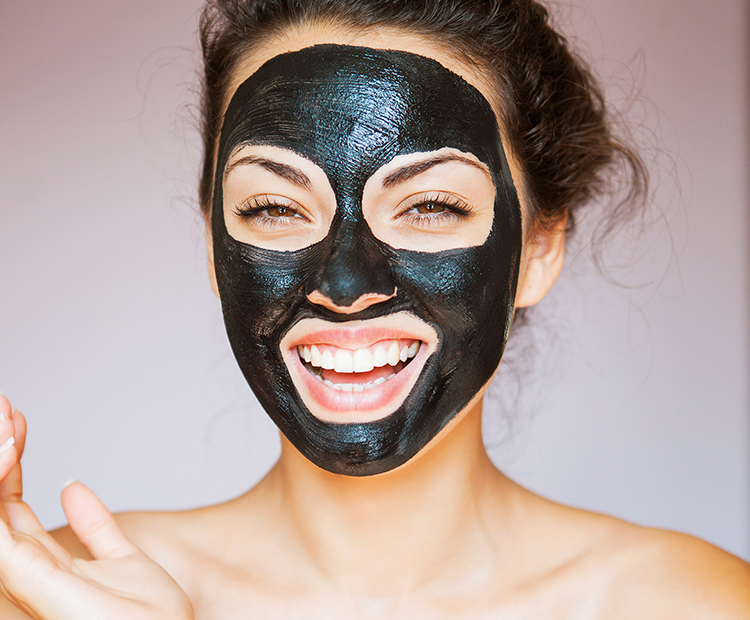 Unless you've sworn off Instagram and Snapchat, chances are pretty high that you've developed quite a crush (and you've been double tapping) on all of those face masks you see everyone trying. Do you ever wonder what happened to those middle school days when a simple, affectionately-gooey green face mask was enough to get your pore through daily life? We hate to break it to you, but now that you're a tad bit older than a pre-teen (and hopefully have the paycheck to reflect that), you can't just be a solo subscriber to one single face mask. Instead, you need to hop on a new trend: multimasking.
"Multimasking refers to the layering of more than one facial mask, or applying different masks to different parts of the face at the same time. Because your skin needs may vary on different areas of your face (think nose vs. cheeks vs neck), this method allows you to apply specific ingredients to treat each site," board-certified dermatologist in Beverly Hills and clinical instructor at the University of Southern California Tsippora Shainhouse MD, FAAD says.
In addition to giving your skin the nourishment it needs at different times of the month and throughout the various seasons, it gives you more flexibility in terms of the types of masks you can try. As Dr. Shainhouse says, "Multimasking essentially erases every girl's questions when she is staring down the items in the beauty product aisle: What is my (one) skin type? Which (single) product will be best for my skin type?"
Not sure how to build your mask library? Below is a quick guide for you.
Buy now

with Dermstore

SkinCeuticals Clarifying Clay Mask uses natural earth clays and botanicals to unclog pores, remove impurities and balance oil production. Plant extracts and minerals calm, soothe and nourish skin as a 2% fruit acid blend sloughs away dead, dull skin cells. Kaolin and bentonite clays absorb excess oil and shine to leave your complexion smooth, pure and healthy.Key Ingredients: * 2% Mixed Fruit Extracts (Malic, Lactic, Tartaric, Citric, and Glycolic Acids):work synergistically to gently exfoliate dead skin cells * Kaolin and Bentonite Clays: natural earth clays that help clarify the skin,

Buy now with free delivery

Buy now

with Dermstore

Eminence Organics Clear Skin Probiotic Masque gives your skin a dose of highly nourishing and cleansing ingredients to soothe inflamed skin and clear breakouts. Lactic acid derived from yogurt exfoliates and moisturizes, as cucumber rejuvenates and tones the skin. Shea butter aids in healing, as marigold gently soothes, cleans and reduces irritations. Clay penetrates pores to eliminate dirt and impurities, while tea tree oil works as a repairing antiseptic. Finishing off this nutritious face mask is a biocomplex to boost your skin's natural functions with vitamins. Nut-free.Key Ingredients: *

Buy now with free delivery

Buy now

with Dermstore

Lancer Skincare's Radiance Awakening Mask Intense is a velvety, rich facial mask that melts into your skin overnight and delivers powerful complexes for a brighter, more even complexion. Suitable for all skin types, this facial mask can be used once a week to give your skin a more radiant glow.Key Ingredients: * LES-10 Complex (with 5% tetrahexyldecyl ascorbate (vitamin C derivative) & 5% Niacinamide: retexturize and improve the look of age spots and UV-induced hyperpigmentation. * Licorice, Silver Vine & Chinese Plum: target the appearance of redness, ashy and yellow tones. * Red Seaweed &

Buy now with free delivery