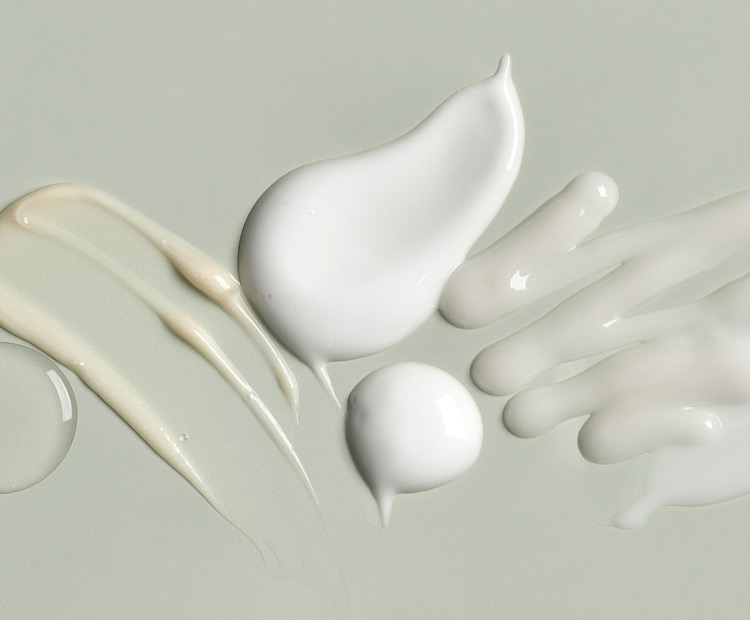 When you're constantly dealing with dry, tight and flaky skin, the quest for the right skin care products can be a tad frustrating. While moisturizers usually do a good job of keeping skin plump and hydrated, there are days when your skin craves some extra pampering and attention—especially when snow season kicks in and your skin gets blasted with icy cold air and indoor heating on a daily basis. And that's where serums and boosters come in.
No longer as intimidating as they once were, serums have now become the weapon of choice for skin care junkies everywhere—and for good reason. These bottles of potent active ingredients are formulated to address just about every skin concern and are particularly known for their ability to deliver intense hydration. That's because serums are lighter in consistency and smaller in particle size, making them more efficient in penetrating the layers of your skin, explains board-certified dermatologist Erum Ilyas, MD, MBE, FAAD.
How Serums Help Dry Skin
While we typically rely on moisturizers and face oils for our daily dose of moisture, those looking for serious hydration may need to add a more targeted approach that serums and boosters offer. "The main difference is that serums penetrate deeper into the dermis," says board-certified dermatologist Gary Goldenberg, MD. "Moisturizers, on the other hand, act more on the surface of the skin, repairing dry skin and decreasing scaling," he explains.
"For dry skin types, especially during winter months, a serum that contains ingredients that can bind water to the skin or create a protective layer that holds water in the skin can be a noticeably helpful addition to your skin care routine," adds board-certified dermatologist Tsippora Shainhouse, MD, FAAD.
How to Choose the Best Serum for Dry Skin
As with all things skin care, taking stock of your skin's needs and concerns is the first step in choosing the right products. So is paying close attention to the ingredients listed on the labels. While most serums contain multitasking ingredients that promote better skin health, you'll want to be on the lookout for powerful humectants—ingredients that retain and draw moisture from the air and the dermis to better quench the topmost layer of the skin. "Think hydrating ingredients like hyaluronic acid, vitamin E, argan oil and ceramides," says Dr. Ilyas, adding that when it comes to consistency, water-based serums are best as they "tend to spread quickly and absorb into the skin with ease."
To help you pick out the best face serum for dry skin, here are the top ingredients that deliver mega-moisture and hydration.
Hyaluronic Acid — This moisture-binding ingredient is arguably the best player in the hydration game, thanks to its amazing ability to hold up to 1,000x its weight in water. It works by attracting moisture and delivering it to the outer layers of the skin, making it appear dewier and plumping away fine lines and wrinkles, explains Dr. Shainhouse.
Glycerin — One of the most common ingredients found in products for dry skin, glycerin is a lightweight hydrator that works similarly to hyaluronic acid and absorbs moisture "like a sponge," says Dr. Ilyas. Studies also show that glycerin mimics the skin's natural moisturizing factor—a group of water-retaining molecules that maintain the skin's moisture levels and protect from severe dryness.
Panthenol — While it's more common to find panthenol in hair care products, it also boasts a number of skin benefits, including hydration. As a humectant, panthenol delivers moisture to the skin and at the same time, strengthens and seals its protective barrier, helping to reduce water loss.
Niacinamide — Also known as vitamin B3, niacinamide is a known anti-inflammatory ingredient that can help prevent irritation and reduce redness in sensitive, dry and stripped skin, explains Dr. Shainhouse. "It also helps to balance sebum production, which can sometimes go into overdrive in dry skin that is trying to 'hydrate itself' the only way it can," she adds.
Botanical water/oil — Plant-based oils and extracts are loaded with soothing, skin-plumping nutrients and often have the added benefits of toning and balancing the skin. Despite their lightweight consistency, botanical waters and oils deliver intense hydration. In Asian skin care, botanical waters, which are often used as toners, are applied in multiple layers to boost moisture underneath the skin, resulting in a dewy "glass-like" visage.
How to Use Face Serums for Best Results
Starting with a clean base is key when using any skin care product, so it's best to apply your serum after gently cleansing and toning your skin. "A serum should be the first thing you apply. If your skin is very dry and you're looking to repair it quickly, layer a moisturizer right on top," explains Dr. Ilyas. "Your moisturizer will seal it in and provide it with moisture to hold on to," she adds.
It's also important to make sure your serum doesn't contain ingredients that may aggravate dry skin. Retinol and exfoliating acids, for example, are powerful anti-aging ingredients that can increase sensitivity on already parched skin, says Dr. Ilyas.
Best Face Serums and Boosters for Dry Skin
Ready to amp up your hydration game? Here are our top picks for best face serums and boosters for dry skin.
Buy now

with Dermstore

There are plenty of great reasons this ultra-potent face serum has hundreds of five-star reviews on Dermstore. With its powerful formula that features hyaluronic acid, proxylane, licorice root and purple rice, it improves texture, restores elasticity and increases the skin's hyaluronic acid levels by 30 percent. One Dermstore shopper says, "[This serum] keeps my skin hydrated and balanced. I continue to get compliments on my complexion and often share this secret."

Buy now with free delivery