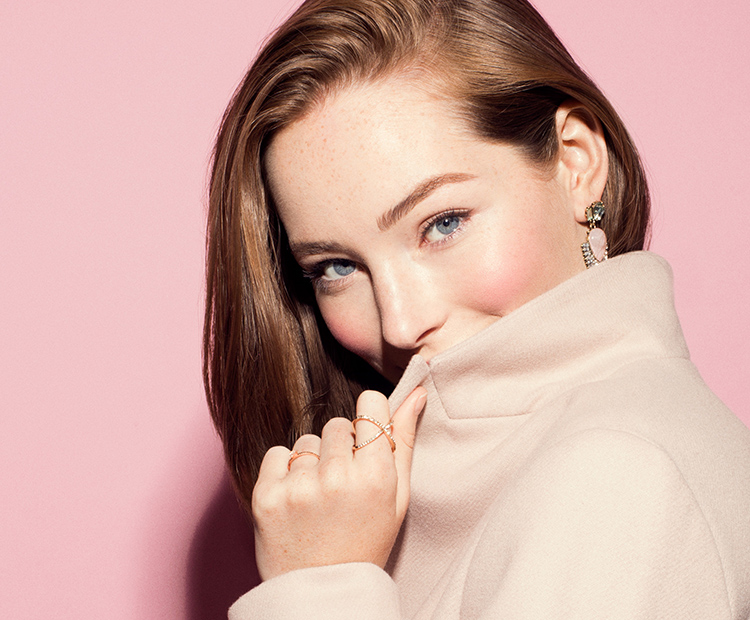 When winter rolls around, a heavy sweater, puffy jacket, gloves, and scarf are inevitable — but dry skin doesn't have to be. Just like how we accessorize to keep the bitter cold air at bay, we can switch up our beauty regimen to target some of the winter's biggest skin woes, including lack of moisture, a decrease in elasticity, and a dull complexion.
"The combination of windy, cold, dry weather outside and humidity-depleting heaters indoors works to drain our skin of vital moisture during winter months," says Dr. Arash Akhavan, MD, FAAD, founder and owner of The Dermatology & Laser Group in NYC. "Our dewy, hydrated summer glow can quickly fade to a dull and ashy appearance," Dr. Akhavan, adds.
With that said, keeping the skin well-hydrated during the winter months is key to healthier-looking skin as lack of hydration can cause the skin to dry out much faster and, as a result, put a larger emphasis on wrinkles (not to mention: The depletion of elasticity contributes to the production of wrinkles). How do you combat winter's impact on the skin? Read on for dermatologist-approved winter skin tips.
Improving Hydration
"In winter months, there are several reasons why we must focus on increasing hydration," says Dr. Loretta Ciraldo MD FAAD, a Miami-based board certified dermatologist and founder of Dr. Loretta skincare. Like Dr. Akhavan, Dr. Ciraldo says that climate-controled conditions of central heating can dry out the air, resulting in drier skin, too. "Our skin itself has less production of healthy, moisture-trapping skin oils referred to as lipids and ceramides," says Dr. Ciraldo. With that in mind, it's important to keep hydration at top of mind when caring for the skin during the winter season. And, fortunately, there are a few ways to add that moisture back in.
"There are many moisturizing ingredients that you will benefit from if you add them to your winter regimen," Dr. Ciraldo explains. "The ingredients called humedtants are able to hold many times their weight in water to hydrate, smooth, and even plump up the skin surface," she adds, noting that the most effective humectants are "glycerin, hyaluronic acid, panthenol (vitamin B5), and aloe vera."
Because of their hydrating powers, these ingredients are abundant in many skincare formulas, including cleansers, mists, serums, and even some makeup products where hydration is a focal point. For example, SkinMedica HA5 Rejuvenating Hydrator incorporates a moisturizing blend of hyaluronic acid, along with peptides and vitamin E to not only attract moisture to the complexion, but help keep it there with the help of its nourishing properties. Since these ingredients are known to add moisture and nourishment to the complexion — as well as protect against environmental aggressors — they can also help smooth out the look of wrinkles and prevent premature signs of aging, too.
As Dr. Ciraldo mentioned, vitamin B5 is another potent and effective humectant and incorporating it into your winter regimen can help replenish the skin's moisture levels. One way to do so is with a serum such as SkinCeuticals Hydrating B5 Gel, which is specifically formulated with vitamin B5 as well as hyaluronic acid to attract moisture to the skin. When used with a vitamin C serum, this serum can give the complexion a rejuvenated, smoother, and brighter appearance.