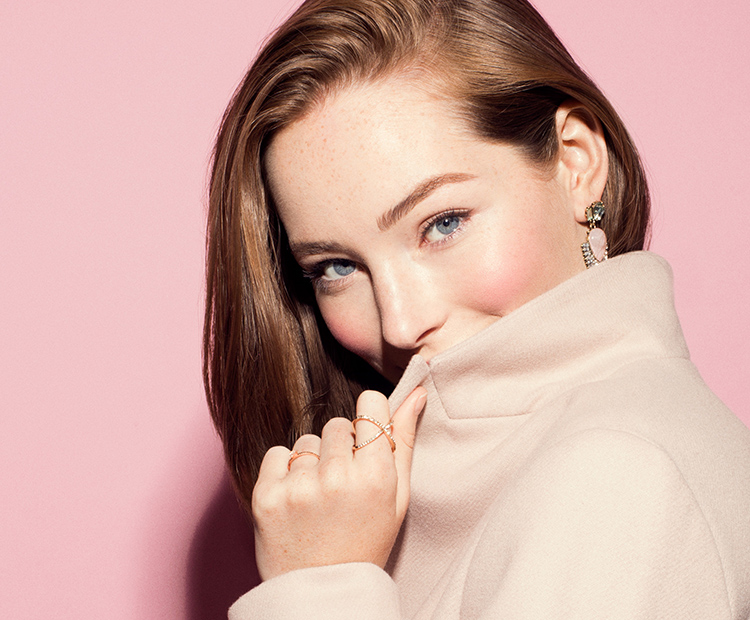 Heavy sweater, puffy jacket, gloves, scarf, earmuffs and you're set to waddle out into the great (winter) outdoors, bundled up and trying your best to protect yourself against the harsh cold air. But one thing you're probably forgetting during the coldest months of the year? Your skin's ability to fight against aging. That's right: believe it or not, the wintertime can have a damaging effect on your skin's elasticity and health.
"The combination of windy, cold, dry weather outside and humidity-depleting heaters indoors works to drain our skin of vital moisture during winter months," explains Dr. Arash Akhavan, MD, FAAD, founder and owner of The Dermatology & Laser Group in NYC. "Our dewy, hydrated summer glow can quickly fade to a dull and ashy appearance," he adds.
And if you don't know already by now, lack of hydration can cause your skin to produce more wrinkles and dry out much faster. So how do you combat these conditions? Dermatologists offer their best solutions, ahead.
Buy now

with Dermstore

After being outside in the frigid air or having to walk home post–workout class and feeling that sticky sweat dry to your skin, you might want to hop right into a super-warm shower. But Dr. Akhavan says to resist the urge to spend a lot of time under the shower head. "During winter months you will want to keep your showers and baths shorter. Remember that water does not moisturize your skin; in fact, water repels oil, and long showers can, unfortunately, cause our skin to shed its natural oils," she explains.
Try: Herbivore Botanicals Jasmine Glowing Hydration Body Oil
Once you hop out of the shower, reach for this body oil and apply it to damp skin. Because of its skin-softening ingredients—think grapeseed, coconut, camellia flower and jasmine sambac oil—it can leave the skin's surface feeling soft to the-touch, making it a great addition to your winter skin care routine. For an added boost of nourishment, mix a little of this rich body oil into your lotion for extra moisturization. Added bonus: It's chock-full of antioxidants, which can help protect the skin against harsh winter weather and premature signs of aging. As one Dermstore reviewer comments, "This is a wonderful body oil! It goes on smooth and leaves you baby soft and not the least bit greasy! It is lightweight but very moisturizing!"

Buy now with free delivery