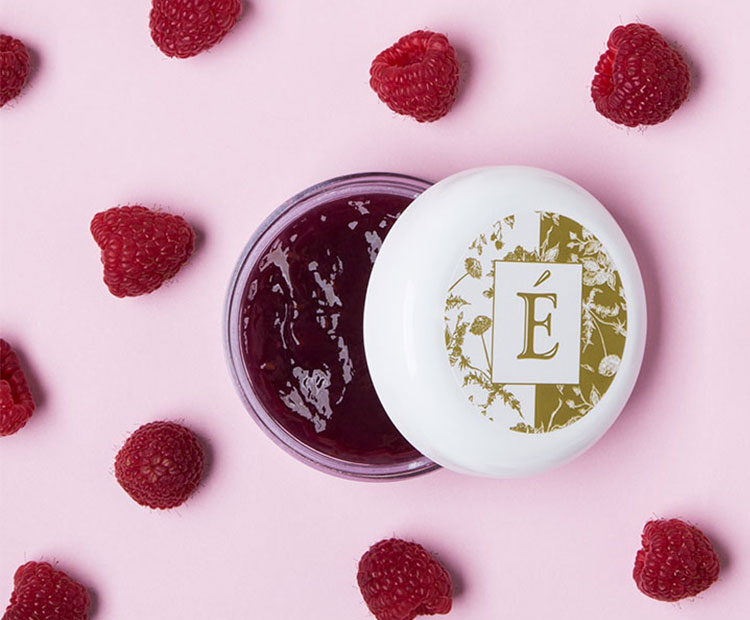 Broccoli. Salmon. Blueberries. Kale. What do these colorful foods all have in common (besides being delicious, of course)? These popular healthy-meal staples represent just a handful of a larger bunch of the nutrient-dense food group known as superfoods.
Although there isn't an exact definition of what they really are, superfoods are largely composed of fruits, vegetables and spices that are loaded with vitamins, minerals and antioxidants and boast numerous health and skin benefits. Studies have shown that eating superfoods has been linked to lower blood pressure and reduced rates of cancer, heart disease and stroke. As for skin, because superfoods are known for reducing inflammation and preventing free radical damage, many experts believe that these nutrient-dense foods may prevent wrinkles and unveil clearer skin.
In honor of National Nutrition Month, we've compiled a list of some of the best superfoods for you to get familiar with, plus our top skin care products that have them.
Buy now

with Dermstore

Take it all off with Sunday Riley Blue Moon Clean-Rinse Cleansing Balm (Formerly "Blue Moon Tranquility Cleansing Balm"). The blue cleanser starts out as a solid balm but quickly transforms to a liquid, milk-like consistency. The oil-infused formula lifts makeup and impurities and gently washes them away. Ideal for dry and normal skin alike, this gentle balm strips away all the daily dirt, grime, makeup and gunk without disrupting your skin's natural oils. Tested safe to use on eyes, it even removes stubborn waterproof formulas. Need another reason to love it? It doubles as a hydrating face

Buy now with free delivery

Buy now

with Dermstore

Easily reduce redness and inflammation with boscia's Matcha Magic Super-Antioxidant Mask. With stellar ingredients like matcha green tea and willowbark extract, this face mask lessens breakouts, visible pores, free radical damage, dehydrated skin and oiliness.Key Ingredients: * Matcha Green Tea Extract: helps to reduce oil, fights free radical damage, brightens and rejuvenates skin. * Bakuchiol: a natural Retinol-like functional compound without having the negatives of Retinol. It is a well-defined pure (~90 to 95%) natural compound obtained from an edible seed of Indian origin. Promotes

Buy now with free delivery

Buy now

with Dermstore

Briogeo's Be Gentle Be Kind Avocado + Quinoa Co-Wash cleanses, conditions and nourishes dehydrated hair without stripping essential moisture, in fact, it puts it back. This 4-in-1 formula effectively cleanses, conditions, detangles, and nourishes without stripping hair of natural oils. A blend of hydrating shea, nourishing avocado oil and quinoa extracts and soothing aloe enhance manageability and healthiness of the hair.Key Ingredients: * Quinoa Extract: forms a protective barrier to repeal environmental aggressors and pollutants * Avocado Oil: replenishes and maintains moisture in hair *

Buy now with free delivery

Buy now

with Dermstore

Buy now

with Dermstore

Enjoy a rejuvenating soak that also makes your skin even softer with The Organic Pharmacy Detoxifying Seaweed Bath Soak. With a sea salt base, this natural bath soak includes seaweed, juniper and eucalyptus for a purifying effect. Add a couple scoops to your bath and relax

Buy now with free delivery

Buy now

with Dermstore

Herbivore Botanicals Rose Hibiscus Coconut Water Hydrating Face Mistinstantly hydrates, targeting dullness and dryness. The addition of naturally-derived, moisture-binding hyaluronic acid to a base of organic rosewater, coconut water and hibiscus extract instantly hydrates and softens skin. The new superfine mist is perfect to spritz on clean skin or over makeup, keeping skin dewy and fresh throughout the day.Key Ingredients: * Hibiscus Flower Petals: exfoliate skin and support cellular turnover with rich citric and malic acids * Witch Hazel: tightens skin and reduces inflammation or

Buy now with free delivery

Buy now

with Dermstore

RMS Beauty's Raw Coconut Cream is a multitasking, lightweight cream that removes stubborn makeup, cleanses the face and moisturizes the entire body while it protects, nourishes and soothes even the most sensitive skin. Formulated with 100% pure, raw and unrefined organic coconut oil with antibacterial, antifungal and antimicrobial properties, this all-in-one product is ideal for even the most blemish-prone skin.Key Ingredients: * Organic Coconut Oil: extracted from fresh coconuts without the use of heat or chemical solvents, our certified organic, raw coconut oil is an excellent moisturizer

Buy now with free delivery

Buy now

with Dermstore

Simplify your hair care routine with the nourishing Apple Cider Vinegar Hair Rinse from dpHUE. A scalp cleanser and conditioner in one, this hair rinse is formulated with strand smoothing aloe vera and moisturizing argan oil for beautiful, silky-looking locks. Apple cider vinegar gently removes dirt from your hair and scalp, while color locking technology and proteins increase the strength of each

Buy now with free delivery

Buy now

with Dermstore

Rather than conceal dark spots, alleviate them with the Eminence Organics Bright Skin Targeted Dark Spot Treatment. The targeted concentration of skin brighteners and lighteners evens skin tone while preventing further discoloration. Natural, pure, organic ingredients restore a healthy glow to your skin, so people seeyou, not your spots. Ideal for all forms of dark spots and signs of hyperpigmentation, this treatment works by inhibiting the production of melanin to lighten discoloration in all its forms. Nut-free.Key Ingredients and Benefits: * Licorice Root: lightens signs of discoloration *

Buy now with free delivery

Buy now

with Dermstore

Eminence Organics Yam and Pumpkin Enzyme Peel nourishes and refines to reveal a youthful, radiant glow. Formulated with lactic acid, this face peel gently removes dulling dead skin cells and impurities as pineapple purifies for a clean, refreshed feel. Yam and pumpkin pulp purees enrich your skin with vitamins, amino acids and antioxidants, improving texture and tone, while phytocollagen hydrates and plumps, combating visible signs of aging for a rejuvenated look. Nut-free.Key Ingredients: * Yam: high in beta-carotene and vitamins to fight the appearance of aging * Pumpkin Pulp Purée: rich in

Buy now with free delivery