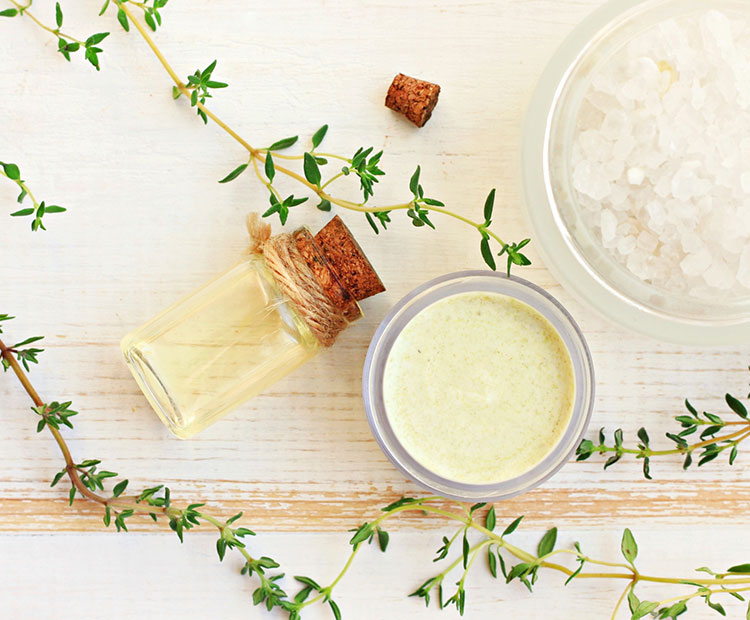 Waking up with an unwelcome zit is pretty much a universally frustrating experience. Acne spares no one and its causes can be anywhere from puberty and hormones to pollution and stress. If you struggled with acne during your teenage years, you may have held high hopes that adulthood would finally gift you with clearer skin—only to discover firsthand that breakouts can happen even in your 20s or 30s. The good news is, there's a whole arsenal of anti-acne products in every beauty aisle and among the most popular ones are those that are formulated with natural ingredients.
Because acne is so common—affecting up to 50 million Americans annually—and often a challenge to treat, it has spawned a plethora of remedies that range from eyebrow-raising home cures (uh, toothpaste as spot treatment, anyone?) to professional prescriptions. But with the ever-growing green trend, more and more people are skipping synthetic chemicals and embracing natural ingredients—as evidenced by toners, cleansers and spot treatments that feature tea tree oil, charcoal and green tea, among others. But the question really is, are natural acne fixes just as effective?
To answer this all-too-important question, a little digging is in order. Here, we list the most commonly used natural acne treatments and find out if there's enough science to back up their claims.
Buy now

with Dermstore

Several studies have shown that tea tree oil, arguably the most widely recognized natural pimple fix, is an effective cure against acne—thanks to its antimicrobial and anti-inflammatory properties. It significantly reduces redness and irritation, kills off acne-causing bacteria and helps unclog pores. But because of its potency, board-certified dermatologist Tsippora Shainhouse, MD, FAAD, of Rapaport Dermatology of Beverly Hills, warns against applying the concentrated oil directly to avoid irritation. "Look for more diluted products that are combined with soothing ingredients like green tea or zinc," she suggests.
Find it in: Sunday Riley U.F.O. Ultra-Clarifying Face Oil

Buy now with free delivery