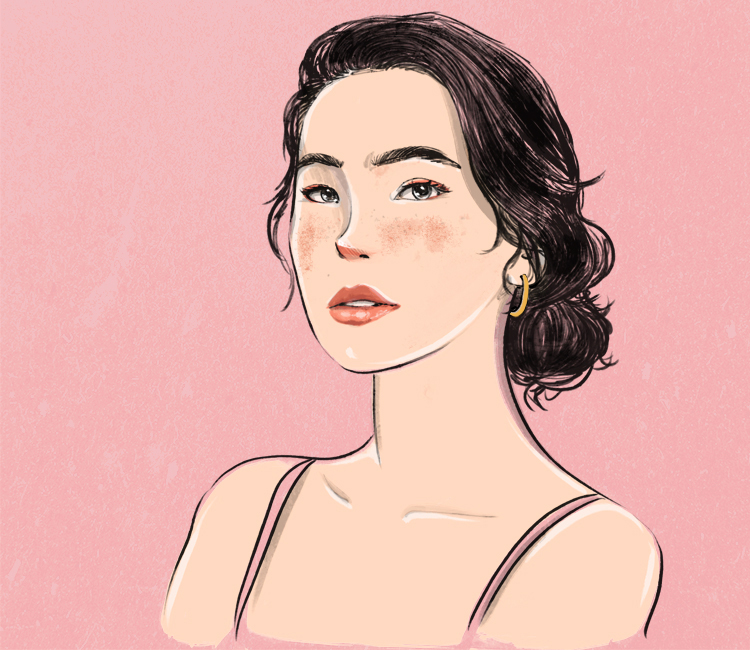 Nothing impacts our confidence quite like a breakout. Or feeling like our skin is so out of control, we can't fix it. Red blotches or any type of influx in hormones or bacteria can spur inflammation—a blanket term that defines our body's reaction to something. Or as dermatologist and clinical faculty Heather D. Rogers, MD explains, it's how our immune system fights against a perceived threat, to protect from further injury. While it can be cumbersome and frustrating, inflammation lets us know something is wrong and challenges us to utilize the best methods and products to alleviate our symptoms and get our pores back to their healthiest state. Here is what you need to know about inflammation, along with recommended products.
What Are the Different Types of Inflammation?
Though some people occasionally experience inflamed skin or other symptoms (more on this later), there are others who experience this more frequently. As Dr. Rogers explains, the first type of inflammation, aka acute inflammation, is our body's immediate response to an injury. This type could happen to almost anyone and usually has a rapid onset that lasts a few days before passing. If you experience the symptoms more frequently, what you have could be chronic inflammation, in which the culprit is usually viral infections, autoimmune disease, a foreign body, gluten sensitivity or a slew of other factors. If you're worried, it's best to talk to your trusted physician or dermatologist for a clearer diagnosis or treatment plan.
What Are the Symptoms?
Board-certified dermatologist Jeanette M. Black, M.D. explains that redness, swelling, overheating and pain are all symptoms of an inflammation. And for some, acne spots or breakouts could pop up, too. "When our bodies are exposed to infections, the inflammatory pathway results in symptoms such as fevers, fatigue and drainage. When the skin is subjected to trauma from injuries or UV radiation, the inflammatory cascade can result in redness, pigmentation, scar formation and dysregulation of collagen and elastin fibers," she says.
Dr. Black also explains that our skin will react to inflammation with an increase in blood flow to the skin, making our faces red, sometimes causing swelling, pain or itchiness. "The dilated blood vessels also make it easier for your body to absorb the chemicals you are putting on your face, increasing the risk of further irritation. This is why it is so important to be incredibly selective about what you are putting on inflamed skin," she explains. And of course, she adds, be mindful of your diet.
How Does What We Eat Impact Inflammation?
Dr. Rogers shares that because our gut and our skin are the two largest organs in our body and have exposure to possible irritants that could lead to inflammation, our digestion directly impacts the condition of our pores. Once the inflammatory pathway is activated, our immune system is turned on everywhere! "What this means is, if your gut is inflamed, your immune system is revved up, making skin more sensitive, more likely to become inflamed. The opposite is also true; if your gut is calm and your immune system is quiet, your skin will be less sensitive," she explains.
For those who battle inflammation, an anti-inflammatory diet is suggested, since it avoids foods that commonly irritate the gut to prevent activation of the immune system and inflammatory pathways. "There are some standard foods to avoid but also, everyone is different and what inflames one person may not do the same for another," she shares.
What types of food will work against inflammation? For starters, Dr. Black suggests stocking your daily meals with picks high in vitamins and minerals, like fruits and vegetables, as well as nuts and whole grains, fatty fish and oils. You'd also want to avoid anything processed, as well as any food that's high in sugar, gluten, diary and other inflammatory ingredients.
How to Reduce Skin Inflammation?
If you want to go the topical route with skin care products or add a supplement to your diet, there are many effective ways to reap their benefits. Dr. Black says that since we can't all eat 100 percent clean all the time, anti-inflammatory skin care products and supplements can be beneficial and helpful, too. "Supplements with vitamins and minerals can be beneficial for those [who] find it difficult to keep up a diet rich in all food groups including vegetables and fruits. Topical cosmeceuticals with various ingredients have also been formulated to help fortify the benefits of a healthy diet and lifestyle," she raves.
Here are a few ingredients to look for in your skin care products and supplements:
1. Ginger
Why It Works: Dr. Rogers raves about this root, since it is bioactive. This means this chemical can stimulate changes in the body including settling the inflammation by inhibiting the synthesis of pro-inflammatory chemicals in the body like prostaglandin and leukotriene.
[listimage brand_id=504926 prod_id=75108]
Topical: Naturopathica Ginger Clarifying Concentrate
If you've been skipping out on a daily face serum, think again. Enriched with ginger leaf cell extract, vitamin B3 and hyaluronic acid, this lightweight and water-based formula helps mattify skin and minimize pores. With consecutive wear—Naturopathica recommends using morning and night for 7 days for best results—the concentrate helps improve the skin barrier, reducing wrinkles and other signs of aging.

[listimage brand_id=504076 prod_id=73473]
Supplement:  HUM Nutrition Raw Beauty Green Superfood Powder
All thanks to HUM Nutrition, getting your daily dose of greens has never been easier. This top-rated powder is packed with 39 beauty detox superfoods along with antioxidants, fiber, five billion probiotics and a full serving of fruits and veggies. Mix 1 scoop into 8 ounces of water, milk or your go-to smoothie to help boost your energy and skin.

2. Turmeric
Why It Works: Turmeric contains curcumin, a type of polyphenol (a potent antioxidant) that has anti-inflammatory properties, says Samantha Cassetty, RD, a New York City–based nutritionist. "In terms of topical use, we are starting to understand that turmeric has beneficial properties relating to its use as an anti-inflammatory, anti-microbial antioxidant," says Dr. Laughlin. "It's emerging as an innovative ingredient for improving wound healing, and the benefits extend to other skin conditions like acne and eczema."

[listimage brand_id=504373 prod_id=71933]
Topical: TULA Skincare Pro-Glycolic pH Resurfacing Gel
Whether you have oily, dry or combination skin, toner is one way to give your face a natural pick-me-up. Perfect for any skin type, this alcohol-free version from TULA helps reduce inflammation and hydrate skin, leaving you with an even (and dare we say, gorgeous) complexion. Consider it the gift that keeps on giving: Thanks to probiotics and glycolic acid, this also helps protect your skin from pollutants, extreme weather and the inevitable winter dryness.

[listimage brand_id=504926 prod_id=74879]
Supplement: Naturopathica Turmeric Muscle & Joint Tincture
This supplement leans on the natural, good-for-you ingredients—turmeric, dandelion root, horsetail and black pepper—to relieve achy joints and muscles and leave your body feeling ready to take on the day. Just add up to 40 drops to water, juice or tea to reap the benefits.

3. Cannabis
Why It Works: "It's rich in vitamins A, C and E," says board-certified dermatologist, Dr. Debra Jaliman. "Vitamin A stimulates the cells responsible for producing the tissue that keeps skin firm and healthy; vitamin C stimulates collagen production, and it helps to reduce signs of aging; [and] vitamin E blocks free radicals from the body [which] helps slow down the aging process," she continues.

"The anti-inflammatory and anti-bacterial properties of CBD naturally help improve irritating skin conditions including rosacea, eczema and psoriasis," adds Julie Winter, COO and founding partner of CBD for Life.

[listimage brand_id=505511 prod_id=78509]

Topical: Cannuka CBD Healing Skin Balm
Everyone's obsessed with CBD and manuka honey but what happens when you combine them? Magic. In addition to CBD, this balm is loaded with vitamin E, shea butter, rosehip oil, orange peel butter and grapeseed oil to give your skin overdue TLC. Once massaged into your skin, this solid skin balm transforms into a creamy consistency that helps replenish dry, cracked skin while reducing redness and swelling.


[listimage brand_id=505517 prod_id=78418]

Supplement: The Good Patch's Hemp-infused Be Calm Patch

For inflammation triggered by stress, anxiety or lack of sleep, try CBD oil—better yet, a CBD oil–infused patch. Aside from hemp, which helps with stress, anxiety and inflammation, this discreet, transdermal patch also features menthol to temporarily relieve minor aches and pains.

4. Omegas 3 and 6
Why It Works: Omegas 3 and 6 are essential fatty acids, which not only help restore moisture to dry skin but also reduce inflammation and redness. "Omega 3 and 6 fatty acids are an important part of a healthy diet and are known to have anti-inflammatory benefits, particularly with regards to heart disease and diabetes," Dr. Black shares.

[listimage brand_id=504231 prod_id=75218]
Topical:  Lancer Skincare Omega Hydrating Oil
Is your skin feeling lifeless and dull? Consider a vitamin-packed hydrating oil like this one from Lancer Skincare. This unique blend of grape seed, jojoba and olive oil lends your skin a dewy glow without that heavy or greasy feel on the skin. Beyond your face, this oil can be used to nourish your nails, hands and body.

[listimage brand_id=100098 prod_id=72656]

Supplement: jane iredale Skin Omegas
Treat your skin from the inside out with these dietary supplements made with a combination of omega-3, omega- 6 and vitamin A. When combined, these nutrients fight off toxins, repair dehydrated skin and reverse the effects of aging. Take one supplement twice a day for clearer, more hydrated skin.

5. Vitamin K
Why It Works: Bruise easily? This is your best bet. "Vitamin K oxide is an iron-chelating agent which makes it useful in regulating bleeding and bruising. Vitamin K is a vital part of a healthy diet, but it is also important to remember that adverse reactions can occur with overdosing this vitamin," Dr. Black explains.


[listimage brand_id=502142 prod_id=43202]
Topical: Sanitas Skincare Vita K
Don't just blame your sleep patterns: Those pesky dark circles are all thanks to your body's blood flow. The unwanted under-eye circles pop up as we age when the skin below our eyes gets thinner and our blood vessels become more prominent. Serums with vitamin K, including this one by Sanitas Skincare, help alleviate redness and puffiness all over the face when applied daily.


[listimage brand_id=500365 prod_id=71280]
Supplement: Perricone MD's Essential Multi-Vitamin Whole Foods Supplements
Why choose one when you can have them all? Give your heart and bones a little extra love with this daily supplement boosted with vitamin K, calcium, folate and turmeric rhizome extract. Even better, it's given an extra oomph with blueberry, parsley and kale.

6. Arnica
Why It Works: Dr. Black explains: "Arnica is commonly used for its potential to affect platelets and may regulate bruising, but arnica is known to have anti-inflammatory properties as well."

[listimage brand_id=500221 prod_id=30120]

Topical:  Eminence Organic Skin Care Calm Skin Arnica Masque
Redness is probably one of the most obvious signs of skin inflammation, and for those who constantly struggle with it, this soothing face mask can help. Aside from arnica, which aids with inflammation, this mask also features antioxidants, moisturizers and conditioning botanicals to help repair damage and shield skin from environmental triggers.


[listimage brand_id=501111 prod_id=57126]

Supplement: VitaMedica Arnica Montana 30X HPUS
Trusted by professional athletes and cosmetic surgeons, arnica is known for its widespread healing and anti-inflammatory properties, whether you're recovering from a mean game of volleyball or recovering from surgery. If you're looking for a more natural approach to relieve your aches and pains, this homeopathic supplement is for you.