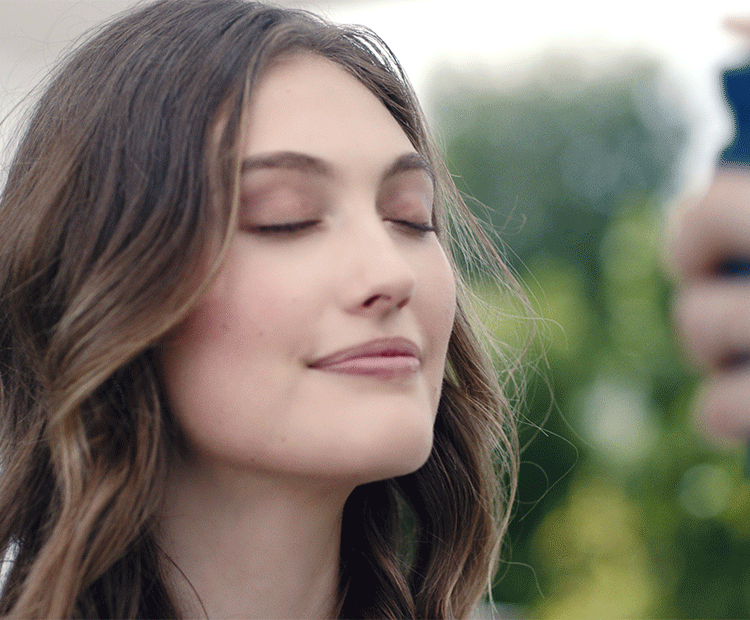 Summer is officially here—and while we're all for warmer weather, the heat can be seriously exhausting. Plus, all that time in the sun can cause you to sweat more than usual. If you're looking for that extra boost of hydration, look no further than a refreshing face mist. Here's everything you need to know about this summer skin saver.
What is a face mist, anyway?
"What we're really doing here with these facial mists is just taking essential oils and putting them into a much thinner form so that they're water-soluble," says Dr. Neal Schultz, M.D., New York City dermatologist and the creator of BeautyRx. "A mist is just another vehicle for different ingredients. What we're doing is using a different delivery system for aromatherapy." Instead of dabbing an essential oil like lavender on your wrist, you can spritz it directly onto your face (albeit in a less concentrated form, says Dr. Schultz). What's more, face mists have a cooling effect. "As the mist evaporates from the skin, it causes a cooling sensation," says Dr. Schultz.
What is a face mist used for? 
"Mists can help maintain skin's hydration levels in the summer and neutralize oiliness," says Dr. Debra Jaliman, M.D., New York  City dermatologist and author of Skin Rules. Dr. Schultz recommends using this right after a workout or when you're feeling hot.
What should you look for in a face mist?
Dr. Schultz says lavender and chamomile are two great options. "Lavender is probably the most popular, as it can help with stress relief," he says. "And you can't beat chamomile as a calming agent." Eucalyptus, jasmine, cedar wood and tea tree oil are other ingredients to look out for in a face mist. Dr. Jaliman adds that antioxidants (like green tea and vitamin C) are soothing and can brighten your complexion.
How should you use a face mist?
Spritz one on whenever you'd like to refresh throughout the day, says Dr. Jaliman. If you're using a face mist solely to attain mood-boosting benefits of an ingredient like lavender, Dr. Schultz says it should be the last step in your skin care routine so that you can really appreciate the scent.
Ready to refresh your complexion? Revitalize your skin with these seven face mists as the temperature rises. 
Spray this face mist onto your skin to prep your makeup—as well as throughout the day for a hydration boost. It's formulated with shiitake mushroom (a natural source of vitamin D) to improve skin tone, vitamin E to moisturize, and alpine rose to protect against environmental stress and dryness.

Buy now with free delivery