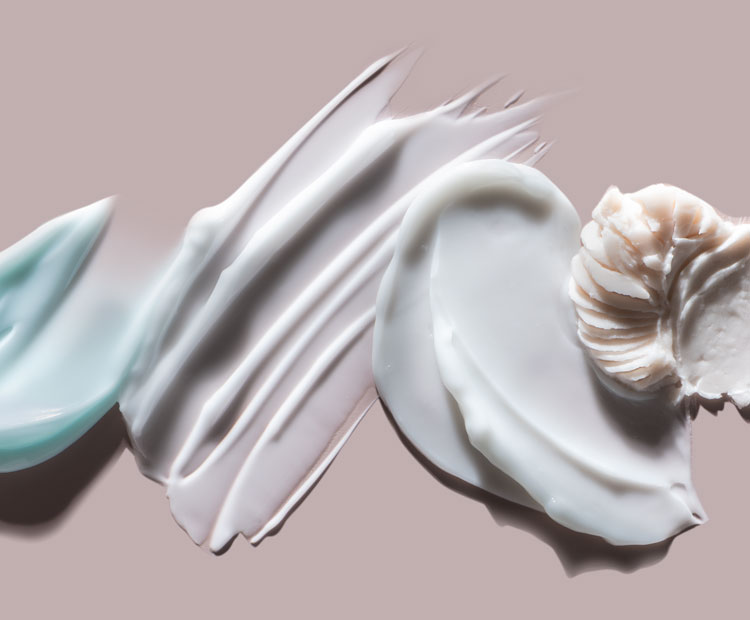 If you have sensitive skin, you know that grabbing any moisturizer off the shelf won't cut it. You want a hydrator that's gentle and won't cause irritation, but is still effective enough to deliver results. Thankfully, there are a slew of sensitive, skin-friendly moisturizers with benefits that go beyond hydration.
What Is Sensitive Skin?
"Sensitive skin has an impaired skin barrier function which makes the skin more sensitive and prone to easily drying out," explains board-certified dermatologist Dr. Hadley King. Skin conditions like rosacea, atopic dermatitis and eczema all fall under the sensitive skin umbrella. Skin sensitivity varies by person and can be triggered by something as simple as a beauty product, environmental factors or a bigger skin condition. If you're noticing redness on the skin, but are unsure if it classifies as sensitive, it's best to consult with your dermatologist for a proper diagnosis.
How to Care for Sensitive Skin
Caring for sensitive skin is a learned process, but the essential steps are no different than any other skin care routine. Cleansing and moisturizing daily is still a must. Dr. King suggests washing your face once or twice a day, but avoiding harsh detergents that can cause irritation and strip the skin of its natural oils. And proper cleansing goes beyond picking your favorite soap or cleanser—water temperature matters, too. Dr. King's go-to for cleansing sensitive skin is lukewarm water. This will ensure that the moisture stays in, but the skin still gets cleaned properly.
When it comes to sensitive-skin types, you'll want to choose products with ingredients that hydrate, calm and heal. King suggests ceramides, hyaluronic acid and niacinamide as three ingredients that are suitable for even the most sensitive of skin. "Ceramides are emollients and are an important component of an ideal moisturizer," she says. She also likes to recommend hyaluronic acid for her sensitive skin patients for its humectant properties, since sensitive skin can tend to be drier. And when it comes to repair, her go-to is niacinamide, a form of vitamin B3. "It supports the skin barrier [and] improves texture and tone by increasing resiliency," King explains.
As for ingredients to avoid, King suggests steering clear of active ingredients like retinoids, AHAs and BHAs that may cause irritation. You'll also want to omit any harsh detergents, dyes, alcohols or synthetic fragrances that may cause your skin to react.
Best Moisturizers for Skin That's Feeling Sensitive  
Now, if you're unsure which moisturizers are best for sensitive skin, you've come to the right place. Below, we enlist the help of our shoppers to determine which moisturizers offer the most hydration without irritating sensitive skin.
Buy now

with Dermstore

[listimage brand_id=100137 prod_id=2283]
This moisturizer was made to calm and repair damage caused by stress, chemical peels and laser treatments, so you know it gets the green light for sensitive skin. The combination of primrose and borage oils help to decrease and calm redness and irritation. And it's also formulated with Dr. King's go-to ingredient, niacinamide, to promote a stronger skin barrier.
Why Dermstore shoppers love it: "I love this moisturizer. I have very red cheeks and I am sensitive to other products. This does not irritate my skin at all, it goes on silky smooth and it absorbs quickly into your skin."

Buy now with free delivery