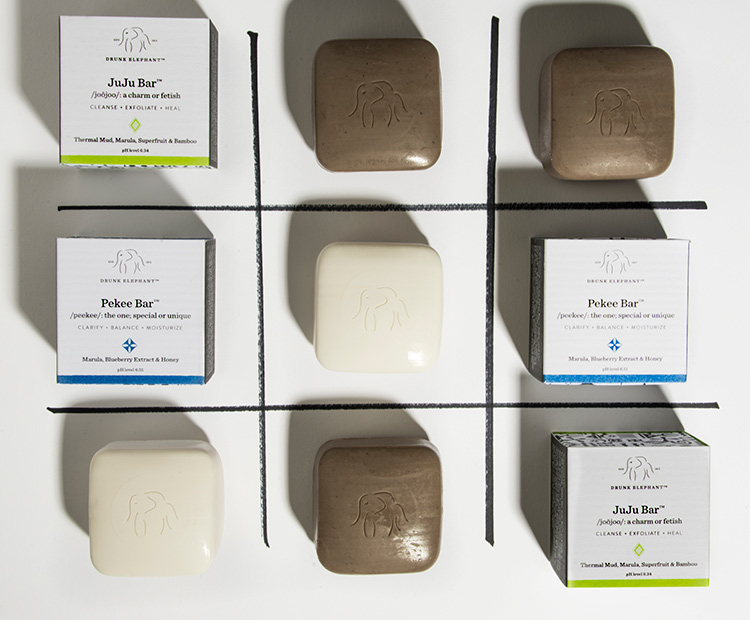 We've all been told in one way or another that using bar soaps to cleanse our skin is all but healthy-complexion suicide. While most experts agree that the harsh, drying iterations you'll most commonly find in drugstores shouldn't find themselves anywhere near the delicate skin on your face, it's important to keep in mind that not all bar soaps are created equal. They've been getting a bad rap for years now, but with their impressive abilities when it comes to providing a thorough cleanse, squashing acne, soothing sensitivity and even improving chronic conditions like eczema, bar soaps just might be the game changer your skin care routine needs.
What's So Scary About Soap?
From a chemistry standpoint, true soap is made by mixing fatty acids (mainly animal fats and vegetable oils) and sodium hydroxide (lye) together. Part of soap's tarnished reputation stems from its traditionally high pH levels (at 9 or 10 as compared to the skin's 4 to 5), which can strip off your skin's natural oils and leave it feeling tight and dry. Most soaps of yesteryear were also formulated with harsh ingredients like fragrance, artificial colors and sulfates. Another issue common among soaps? They're commonly shared and left exposed on the sink or in the tub, which makes them more prone to bacterial contamination than liquid soaps.
Fortunately, formulations of bar soaps have advanced significantly over the years. And with more natural ingredients and artisanal soap-crafting methods, many of today's "soaps," or "cleansing bars," pose benefits that reach far beyond removing oil, dirt and makeup.
The Best Cleansing Bars
After years of staying out of the skin care spotlight, bars are slowly sneaking back in. These new breed of bars—some contain very little soap, others have none at all—are just as skin-friendly and luxurious as their liquid counterparts. They also offer more skin-friendly pH levels in addition to nutrient-rich, highly moisturizing ingredients, such as glycerin and essential oils. Extra points for being a greener choice than liquid soaps because the packaging materials—primarily paper and cardboard—break down more easily in landfills than plastic packaging.
Ready to give bars a chance? Check out Dermstore's favorites below.
Buy now

with Dermstore

This two-in-one bar is gentle enough for your face, removing excess dirt and buildup without drying out the skin. With ingredients like charcoal, olive oil and shea butter, this bar alleviates the skin and reduces the appearance of spots.

Buy now with free delivery