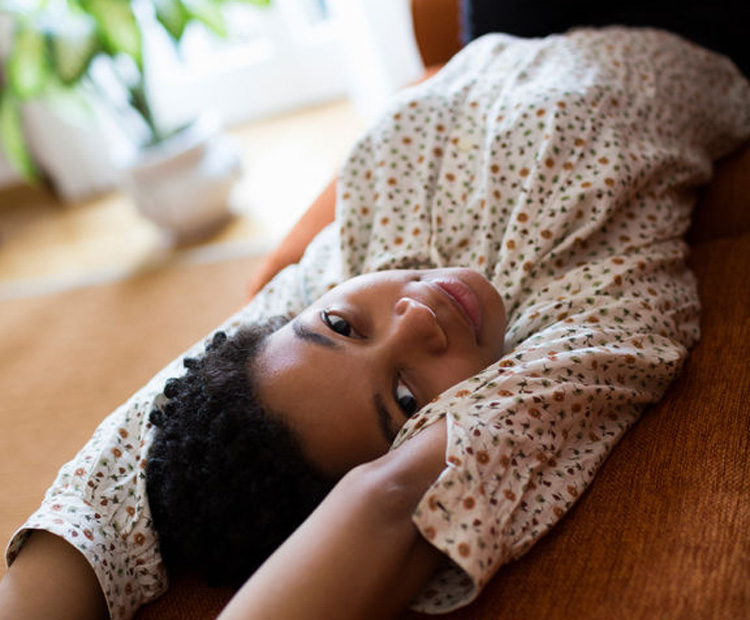 While spending quality time with your loved ones can make this a wonderful time of the year, the holidays can add a heady dose of stress to your routine. Finding time between your pre-vacation professional responsibilities while maintaining a jam-packed social calendar is a tough balancing act that can wreak havoc on your health and complexion. "Stress impairs immune activity, which is key for the proper function of your skin. Stress, combined with a lack of sleep, can negatively impact skin issues," explains board-certified dermatologist Dr. Janet Prystowsky.
To help combat the anxiety that often comes with the holiday season, Dr. Prystowsky suggests finding at least 20 to 30 minutes a day to unwind and practice self-care. From at-home beauty treatments you can do while taking a bath or listening to soothing music, to following a yoga sequence or meditation practice, there are plenty of ways to relax and achieve some peace of mind.
Board-certified plastic and reconstructive surgeon Dr. Lara Devgan echoes Dr. Prystowsky, adding how de-stressing can majorly improve your skin condition and your mood levels, which are important when dealing with sometimes difficult family members. "Taking a few moments each day to de-stress is an effective way to calm our nerves and preserve our health. Go for a brisk walk or run, pamper with a self-care ritual like applying favorite lotions or products, light a scented candle, listen to a favorite song, or take five minutes to yourself with a soothing face mask," she suggests.
While making your holiday shopping list (and checking it twice)—invest in these zen-inducing beauty treatments that offer instant relaxation.
Buy now

with Dermstore

Though it might not be possible to have a bath every single day, Dr. Prystowsky suggests taking time at least a few evenings a week to decompress from the holidays. She says having one spa day a month isn't as impactful as a routine that encourages you to relax regularly. Stock up on a bath soak that'll help you unwind, like this formula that's fragrant with coconut milk powder and calming vanilla.
Try: Herbivore Botanicals Coconut Milk Bath Soak

Buy now with free delivery

Buy now

with Dermstore

Even if you generally get along with your manager, tension in the workplace might be at an all-time high during this hectic time of year. Try not to take it personally when you have a heated discussion, as they're trying to balance their overbooked schedule, just like you are. Throw this in your drawer to calm your nerves before heading into your next meeting to help ease your anxiety and soothe your skin.
Try: This Works Stress Check Breathe In

Buy now with free delivery

No matter if you're team #morningshower or team #nightshower (or hey, even team #bathtime), one thing's for sure: You should leave feeling cleaner, fresher and a whole lot happier. And while giving your body a head-to-toe clean may be the priority, the uplifting scent of this grapefruit and fir shower gel has the ability to also give you a major mood boost. The balance of fruity and earthy scents blend seamlessly to ground you while still energizing your mind and body for whatever life throws your way. And if that's not enough, the shower gel can also be used as a foamy bubble bath.
Try: Naturopathica Grapefruit & Fir Shower Gel

Buy now with free delivery

Buy now

with Dermstore

To help remember (and prioritize) the bright side, pay it forward by gifting the perfect reminder to indulge in a little self-care: a pure silk pillowcase and sleep mask. Consider a person in your life who is even more stressed than you are. Maybe it's the new mom in your office, your friend going through a breakup or your sibling who is under a lot of pressure at work. As Dr. Prystowsky says, giving the gift of sleep is one that'll extend far beyond the holiday season.
Try: slip Beauty Sleep Collection

Buy now with free delivery

Uh-oh! Even though you carefully planned and blocked off time on your calendar, you can't avoid last-minute client asks or favors requested by the higher-ups. When these unpredictable stressors happen, you'll need extra help to focus and stay alert. Pop one of these healthy supplements from HUM, featuring rhodiola rosea root extract, which has been proven to ease stress and reduce fatigue to enhance your mental stamina.
Try: HUM Nutrition Big Chill

Buy now with free delivery

6. To pamper yourself when you need to feel the love

7. To prep your skin for what's ahead

Congrats! You're surviving everything that's been thrown your way, and you're still (mostly) in one piece. After dealing with the chaos like an absolute boss (because FYI, you are one), it's time to double up on the TLC your skin needs, especially as you gear up for weather changes. This mask uses natural ingredients to soothe, enrich and energize your skin.
Try: Luzern Laboratories System O2 Infuse Mask