The official arrival of summer can only mean one thing for your polish game: It's time to get your hands and feet ready to see the light. But before walking into in any old nail salon, do some investigating to make sure the place is clean. Why? Recent reports have linked poor air quality and exposure to certain nail-polish chemicals with various health concerns. "Inhalation of toxic fumes that can cause breathing problems are linked to cancers and reproductive and developmental irregularities," says Ruth Kallens, founder of New York City's new eco-chic nail salon Van Court. Here, the green-beauty whiz shares her cheat sheet for ensuring a healthy and safe nail appointment. (P.S.: If you'd rather just go the DIY route, use this handy guide to master an at-home manicure and pedicure.)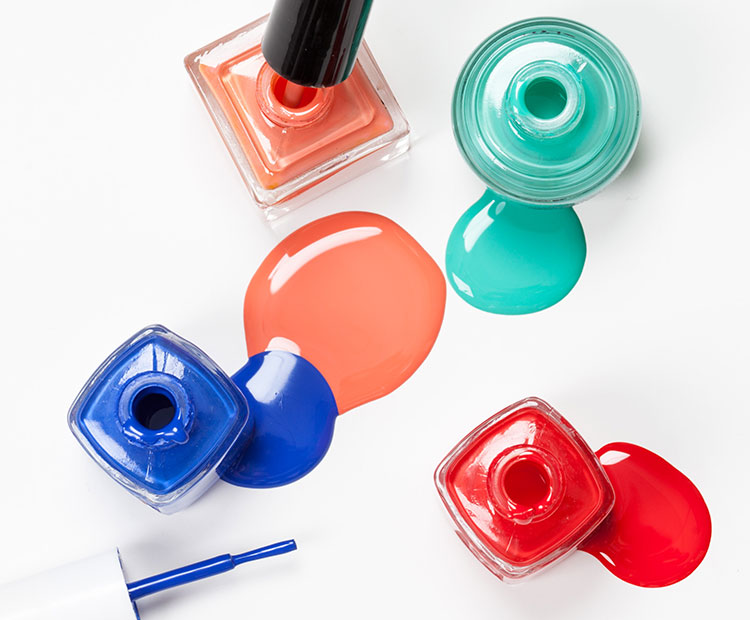 1. Get the scoop on their ventilation system.
It is absolutely crucial for a nail destination to have a proper air-purification and ventilation system to ensure a healthy visit. "Ventilation is mandatory, but many salons don't put one in," explains Kallens, "and if they do, it's not moving enough air volume." The best way to check their policy? Just ask.
2. Nix the cuticle clipping.
Your safest bet is to let the nail technician push back, but not cut, cuticles. "New York State actually bans cuticle clipping and sees it as minor surgery," says Kallens, who goes on to say that we actually need our cuticles—they're the body's barrier and help keep infection and bacteria out. If you absolutely must nip hangnails (pieces of non-live tissue) at an appointment, bring your own tools. That way you know where they've been.
3. Check for an autoclave.
There are three forms of cleanliness that will get your nail spa a seal of approval: sanitation (washing of hands), disinfection (Barbacide + UV filters) and sterilization with an autoclave. "An autoclave is what your dentist uses to sterilize his/her tools and implements," explains Kallens. Identify the autoclave at your appointment, which uses steam pressure to sterilize tools.
4. Ask the tough questions.
While no one even likes to think about foot fungus, athlete's foot, ringworm and warts, it's important to ask the salon about their policies regarding these conditions. "Many nail salons will treat every customer that comes in the door," explains Kallens. The reason why some salons are considered "dirty" is because they are the source of spreading those kinds of infections and bacteria.
5. Be picky about nail polish brands.
To dodge any health risks, find a salon stocked with 5-free or higher nail polishes, which means the hue is made without toxic ingredients like dibutyl phthalate (DBP), toluene, formaldehyde, formaldehyde resin and camphor. "The less toxins in the nail polish, the better," says Kallens. "And "less toxins" does not mean a lower quality of nail polish either," she stresses.
Looking for nontoxic nail polish brands? You've come to the right place. Check out our top-selling nontoxic nail polish brands below.