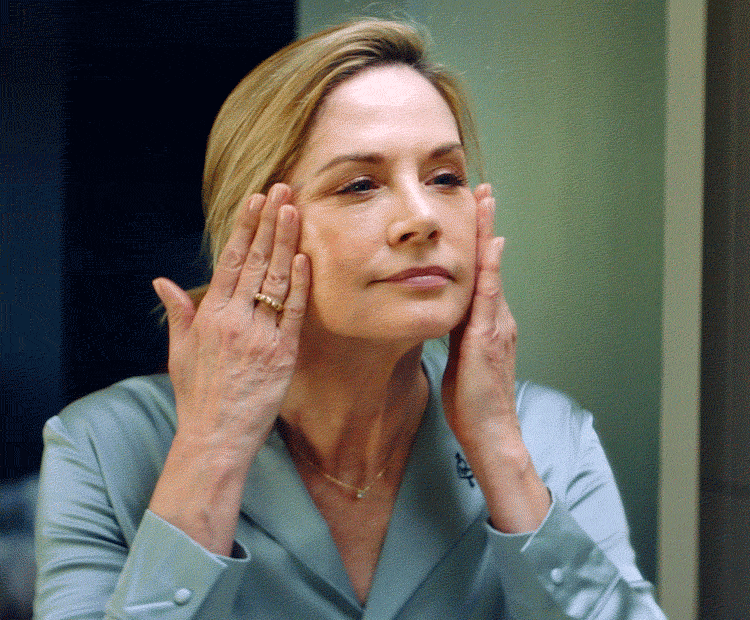 Beauty sleep is real. While you snooze, your body recovers from all that you did during the day, and so does your skin. So, why not take your sleep to the next level by slathering your skin with an overnight treatment? "Overnight treatments are skin products that will help to hydrate, firm and nourish your skin while you sleep," says Steven Wang, M.D., board-certified dermatologist at Memorial Sloan-Kettering Cancer Center. "These products range from treating and preventing acne to promote a natural and radiant glow for your skin."
Overnight treatments often contain more concentrated ingredients or are formulated to deliver the ingredients in a different way than typical night creams and serums, explains Sejal Shal, M.D., board-certified dermatologist and RealSelf contributor. "Nighttime sleep is when the skin naturally repairs and renews itself. Many overnight treatments work with the body's natural circadian rhythm and target the skin when it's most receptive," says Shah.
To pick the right overnight treatment for you, "Understand the issue or concerns you wish to address," says Wang. "Next, pick the active ingredients that cater to your needs. Then, choose the vehicle, such as gel, serum or oil. Lastly, you must try the texture and aroma."
Speaking of ingredients, Wang says that retinol is one of the most common ones found in overnight treatments (it's great for anti-aging), but it can be drying and cause redness and flakiness, so make sure you're keeping up with moisturizing during the day. Some of the other popular ingredients you'll see in overnight treatments are benzoyl peroxide, salicylic acid, sulfur, clays and tea-tree oil for acne; hyaluronic acid, fatty acids, ceramides, squalene, oils, butters and glycerin for dry skin; clays, charcoal and tea-tree oil for oily skin; antioxidants, vitamin C and hydroxy acids for dull skin; and peptides, hyaluronic acid, moisturizers and hydroxy acids for aging skin.
Ready to add an overnight treatment to your beauty routine? Here are some of the most popular options sold on Dermstore.com.
Buy now

with Dermstore

Tula Skincare's Beauty Sleep Overnight Skin Repair Treatment (formerly known as Overnight Skin Rescue Treatment) works with skin's natural overnight repair process to ensure you wake up with hydrated, healthy skin. This luxurious and lightweight cream promotes cell turnover and helps skin lock in moisture. Key ingredients like vitamin C improve collagen synthesis and fade dark spots while lactic and glycolic acids gently slough off dull skin and reduce the appearance of fine lines and wrinkles.Key Ingredients: * Probiotic Extracts: help lock in moisture and soothe the appearance of

Buy now with free delivery

Buy now

with Dermstore

Pamper your skin with Eminence Organic Skin Care Bright Skin Overnight Correcting Cream. Infused with nourishing jojoba and shea butter, this brightening moisturizer includes a natural hydroquinone alternative that effectively alleviates signs of aging, dark spots, acne and dryness.Key Ingredients: * Natural Hydroquinone Alternative: brighten skin with African potato and tara tree; aids in fading the look of age spots and freckles while promoting a smooth, even complexion. * Gigawhite™: skin brightener; targets the appearance of melanin. * Punarnava Root Extract: evens skin tone, and reduces

Buy now with free delivery

Buy now

with Dermstore

SkinCeuticals Phyto Corrective Mask cools on contact to provide immediate relief to stressed, sensitive skin. Especially beneficial to post-procedure skin, this botanical facial mask has been clinically tested to reduce redness, irritation and discomfort. Beneficial to all skin types experiencing sensitivity, redness or inflammation.Key Ingredients: * 9% Soothing Botanicals: a unique blend of cucumber, thyme, and olive extracts soothe and comfort skin * Dipeptides: reduce heat sensitivity, providing an immediate calming effect * Hyaluronic Acid: continually comforts skin with lasting,

Buy now with free delivery

Buy now

with Dermstore

Wake up to a refreshed and more youthful-looking chest, cleavage and decolletage with Wrinkles Schminkles Chest Wrinkle Smoothing Patch (formerly known as "Chest Smoothing Kit"). Enriched with 100% medical-grade silicone, the chest pad helps slow down the aging process and improve the appearance of chest wrinkles. The best part? This non-invasive treatment works while you sleep. Apply before bedtime and start your day with visibly improved skin.Key Benefits: * Improves the appearance of chest wrinkles, which can be caused aging, sun damage or creasing that occurs while you sleep * Also helps

Buy now with free delivery