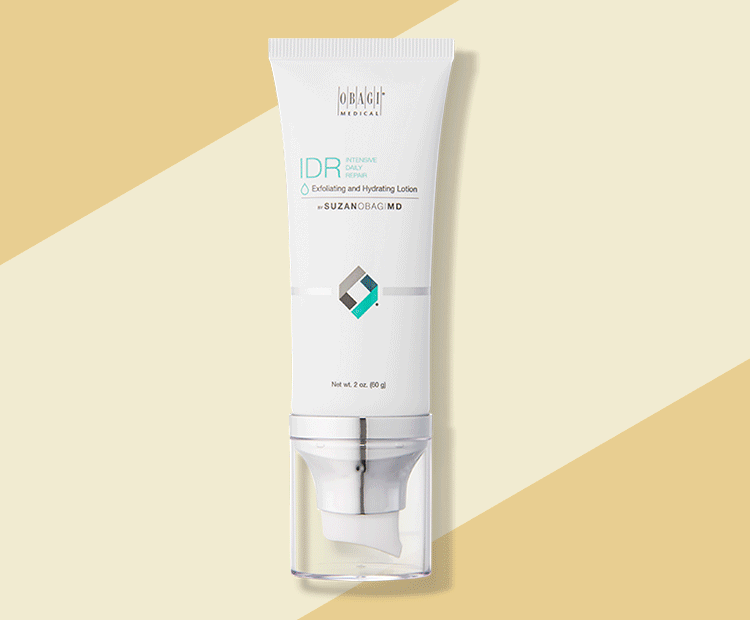 From June through late August, you probably spent countless hours frolicking on the beach, soaking up rays and taking endless dips in chlorinated pools. And now that fall has arrived, you've taken second glances in the mirror and noticed subtle changes to your skin from all that glorious sunshine. Maybe your complexion appears slightly more dry or you peep an extra freckle or two? We can definitely relate. And if you're like us, that means it's time to tweak your skin care regimen just a bit.
Why You Need a Different Moisturizer in the Fall
Fall is actually the perfect time of year to introduce slightly heavier face moisturizers into your routine. To target and correct dryness, choose formulas with hydrating ingredients like hyaluronic acid, botanical oils and ceramides that lock in moisture and protect the skin barrier. "As the weather changes from summer to fall, the air gets both colder and dryer. Cold and dry air sucks the moisture right out of our skin. Ultimately, the outer skin layer (stratum corneum) dehydrates, leading to cracking, flaking and itching skin,'' explains board-certified dermatologist Dr. Janet H. Prystowsky.
New York dermatologist and author Dr. Bobby Buka and co-founder and chief science officer of First Aid Beauty, also recommends ones with SPF. He states, "SPF protection is a must year-round, but it's easy to overlook when the temperatures start to drop. Moisturizers with SPF are no gimmick; they're a great way to keep your skin healthy on an everyday basis.''
Other ingredients to look for in your moisturizers are antioxidants, which help skin neutralize and repair environmental damage, and peptides, which help diminish signs of aging.
Our Newest Fall Moisturizers
Now that you've learned how to prep your skin for fall, meet some of our newest face moisturizers that help your skin transition gracefully.
Buy now

with Dermstore

If you experienced more breakouts and oiliness in the summer, chances are your skin is now in recovery mode. Exfoliating and brightening ingredients such as vitamin C and alpha hydroxy acids are essential for getting your skin back to normal. This face moisturizer is designed for all skin types and targets common skin concerns like acne, large pores and wrinkles with skin-healing allantoin and sodium hyaluronate, a form of hyaluronic acid.

Buy now with free delivery