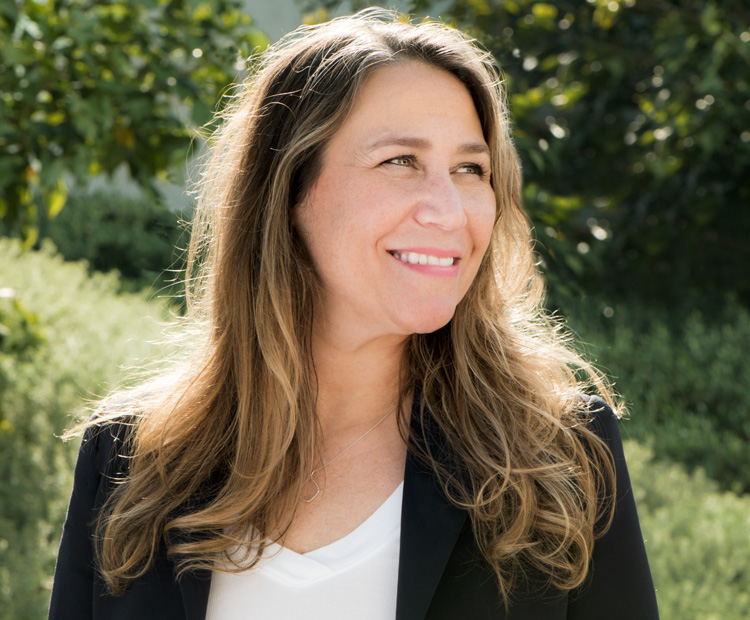 For most people, April 22 is when they celebrate Earth Day and show support for environmental care and protection. For Indie Lee, founder and CEO of her eponymous line of eco-chic skin care products, it's the day she woke up from a successful brain surgery and decided she needed to stop using skin care products that are potentially harming her body. Here she talks about her amazing life story and the lessons she learned that prompted her to build her beauty empire.
Indie, you've built a successful beauty company with an amazing line of naturally derived skin care products. How did it all start? 
My path to beauty entrepreneurship is quite different than most. Many are surprised to learn that I started my work life in accounting and finance. While my career was going as planned, finance was not my passion. With that realization, I decided to hang up my suits to spend more time with my young children and to get back to nature. The simpler, quiet life is not a language I know how to speak, but in just a short time, this Type A gal was building a 750-square-foot greenhouse behind her house and growing starter plants for local businesses and schools gardens.
In 2008, I was diagnosed with rheumatoid arthritis and couldn't work in my greenhouse. With too much calendula and lavender on hand, I decided to make products for my pregnant sister (babies are born with a toxic load, and some of the toxins can be tied to the personal care products mothers are using during pregnancy) and everyone at her baby shower. The products were a hit, and guests urged me to start a business, but it wasn't something I wanted to do at that time.
When did you finally realize you were ready?
A few months after that I started losing my peripheral vision. An MRI uncovered a rare and potentially fatal brain tumor that doctors said was most likely linked to environmental toxins lurking in my products—possibly the result of the items I was using on my skin, my largest organ. Believed to have only months to live, I researched doctors and the reasons for my illness. What I learned, among other things, is that up to 60% of what is applied to the skin is absorbed into the bloodstream. It was during that aha moment that I realized that I had to do something.
Some people are given a new lease on life. Mine began on Earth Day, April 22, 2009, when I awoke from a successful brain surgery. Since then, I have committed myself wholeheartedly to empowering others to make healthier choices and to creating luxurious, natural, effective products that don't require a sacrifice in health, savings or product enjoyment.
It's been two years since we last talked to you about "clean" skin care. How has this new(ish) skin care category evolved over the last two years? 
The growth of the clean movement has been explosive over the last few years as has access to clean products with so many retailers getting in the game. I think the key learning I've seen is that consumers are ready for clean and transparency, especially now that technology is enabling clean products to be as efficacious, if not more than, conventional products on the market.
Now that there are so many "natural" and "clean" skin care brands out there, how does Indie Lee position itself? What makes Indie Lee products stand out?
It's truly through our dedication to education and empowerment. I've always wanted to build community and empower others to live their healthiest lives through knowledge—because knowledge is power. Knowledge is what catapulted me into this industry. The products only serve to underline this message.
What are the star ingredients in Indie Lee's collection? Why are those beneficial and how did you discover them?
With every product, we carefully select the ingredients with intention—each one has a purpose. We source the finest ingredients and work with like-minded chemists and formulators to bring clean, efficacious products to market.
Some of my favorite ingredients are ones I've been formulating with since the beginning of the brand, and continue to live in some of our more advanced formulations, which is so exciting to see. One I personally love is squalane. It can come from different sources, like olives and sugar cane. Squalane mimics the body's natural production and as a result is great for hydration, helping with the appearance of hyperpigmentation, helping balance oil production and more.
What are the top five skin care/beauty ingredients you'd absolutely stay away from as much as possible? Why?
Only five? Just kidding; this is really an area that I'm passionate about and am trying to bring awareness to. We just launched our new website and have an entire section dedicated to ingredients we won't formulate with and why. You'll see the usual suspects on there like parabens, sulfates and others, as well as some more unassuming ones. We also created an index of the ingredients we do use that serves as a resource for those who would like to empower themselves with ingredient information.
What advice can you give those who are a bit hesitant to make the switch to more naturally derived products?
While the thought of "going clean" can seem overwhelming to some, it doesn't have to be. After all, life doesn't have to be all or nothing. Rather than tossing out every product you own, simply replace products you run low on with a more natural alternative when you replenish. I believe the two most important and easiest skin care switches should be your body and facial moisturizers. Let's face it: They cover you from head to toe. I recommend looking for ones with botanically based ingredients that won't clog your pores—like jojoba, squalane or shea butter.
Small changes to your beauty routine can make a huge difference in the long run. I am an advocate for moderation and making the switch that works for you. If and when you are ready to make a change, there are wonderful, clean choices waiting for you to discover and enjoy.
For consumers like us, what's the first thing we need to do to educate ourselves and avoid toxins in our skin care products?
Read and understand your ingredient labels. I find it ironic that, as a society, we are often obsessed with reading food labels, yet we don't pay nearly enough attention to what's in our personal care products. Companies are required to list all ingredients in order of volume, from highest to lowest. When reviewing ingredients, they may look like gibberish at first, since they are listed by their INCI (International Nomenclature of Cosmetic Ingredients) name. INCI is a mix of Latin, English and scientific names. So don't be alarmed if you see tocopherol listed instead of vitamin E. A quick Google search can help you understand what each INCI stands for. Many brands also include the English name in parentheses.
What are your thoughts on those who take natural skin care to the extreme, for example, those who DIY their skin care products in their own kitchen? Is there a danger to that, or some precautions they need to consider?
Personally, I'm a huge DIY'er (it's actually how I began formulating in the early early days of the brand) but that doesn't mean I don't do the research and start mixing things up to see what happens. You really need to make sure you know what you are doing with ingredients and ensuring that everything is sanitary. There are some amazing books on the market that help you understand what you need to have on hand, how to sanitize tools properly and the measurements and contraindications of ingredients. Also remember, just because an ingredient is natural doesn't mean it's safe for topical use…perfect example: poison ivy.
For those who are new to Indie Lee, what are the top three products you'd like people to try first? What do you love about them and how should they use them for best results?
Buy now

with Dermstore

[listimage brand_id=502733 prod_id=77648]
This serum is my go-to for faking a full night's sleep. It's formulated with arnica, mountain ash bud and spirulina, helping to address the appearance of puffiness, fine lines and wrinkles. It's also super lightweight, so great for people who aren't a fan of thicker eye creams. The name is also quite symbolic of my journey, "I waken," my awakening that life needs to be lived more vibrantly.

Buy now with free delivery

Buy now

with Dermstore

[listimage brand_id=502733 prod_id=52985]
This is one of our bestseller and a make-or-break in my routine. It's so soothing and hydrating. It's a great product to pack in your gym bag for a post-workout refresh, as well as to incorporate into your more comprehensive skin care ritual to prime the skin for later steps.

Buy now with free delivery

Buy now

with Dermstore

[listimage brand_id=502733 prod_id=52963]
Our Blemish Lotion is a great alternative to conventional clarity products. It's talc-free and pairs really well with our Banish Stick.

Buy now with free delivery