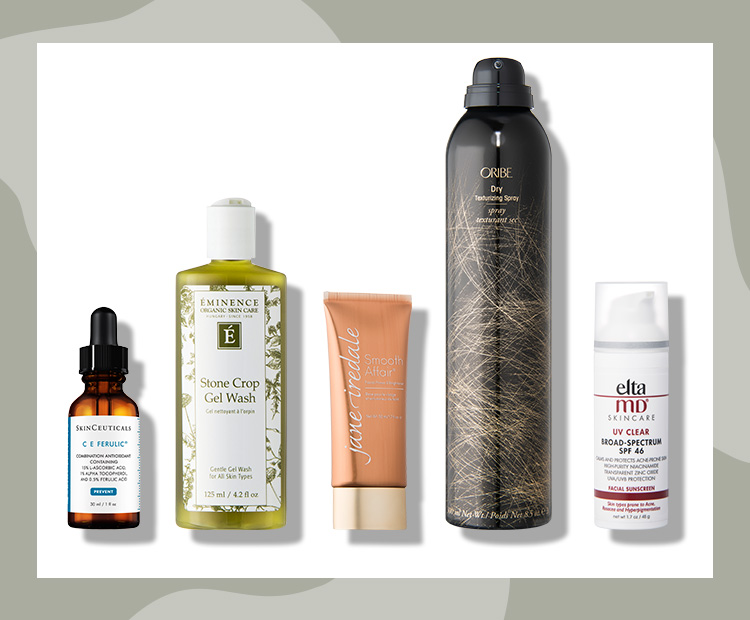 Here at Dermstore, we're always on the lookout for brands and products that get you—our dear customers—curious and excited. And one way to measure that is by keeping an eye on the products, brands and ingredients that you search for while browsing our site.
This year, skin care trends focused on the importance of covering our skin's most basic needs: cleansing, toning and moisturizing. This simpler beauty philosophy is, in part, a result of the wellness movement that encourages us to find that much-deserved balance in our everyday lives. Likewise, the eco-beauty trend continues to gain new followers, emphasizing the benefits of clean ingredients and the need for products that protect against pollution and other environmental aggressors.
This stress on self-care also extended to our hair care routines as 2019 introduced us to the "skinification" of hair, or the application of skin care and wellness innovations and techniques in creating advanced hair care solutions.
But while we've seen and continue to see exciting trends and changes in the beauty landscape, there are also brands and products that continue to maintain their presence and dominance on our collective radar year after year. So without further ado, here are 2019's most searched products on Dermstore.
Buy now

with Dermstore

As the top searched skin care brand on Dermstore for three consecutive years, SkinCeuticals has successfully established itself as the go-to name for advanced skin care solutions and innovative products. Backed by intensive clinical research, its highly effective formulations—combining the best of science and nature—include topical vitamin C, antioxidant treatments, moisturizers, broad-spectrum sunscreens and alpha hydroxy acids, which are all designed to counter signs of aging, improve skin health and protect against future damage.
Try: SkinCeuticals C E Ferulic
From its line of exceptional skin care solutions, this skin care MVP has racked up over a thousand five-star reviews to date and continues to pique the interest of skin care newbies and mavens alike. This is thanks to its highly potent formula that combines antioxidant powerhouses (ferulic acid and pure vitamins C and E) to reverse visible signs of aging and defend skin from damage caused by free radicals.

Buy now with free delivery