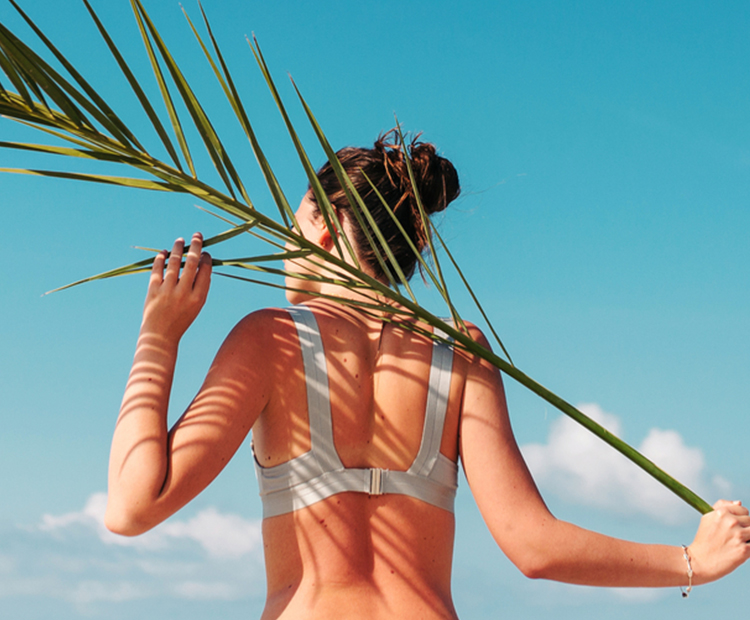 Ask any dermatologist, makeup artist or beauty expert and they're all going to tell you the same thing: Sunscreen is the one product that should always be a staple in your skin care routine regardless of the weather or season. While the sun makes life on this planet possible, it's a widely known fact that UV radiation is bad news for our skin. That is why it's important to make sunscreen application (and re-application every two hours) a habit as the majority of the photodamage your skin endures is a result of day-to-day activities.
In fact, even staying at home doesn't guarantee complete protection from ultraviolet damage as UVA rays—which contribute to the suppression of the immune system, premature skin aging and skin cancer—is able to penetrate most glass windows. You are also exposed to blue light or high-energy visible (HEV) light emitted by your TV screens, smartphones and indoor lighting. Studies have shown that blue light can disrupt your sleep-wake cycle and potentially lead to signs of aging and free radical damage.
But even with the threats that UV rays pose to our skin and general health, sunscreens still don't get the love they deserve for different reasons: They're greasy, sticky or unwieldy. Fortunately, sunscreen formulas have come a long way. A new breed of sun protection is hitting the shelves and they come in all shapes, sizes and formulations. Say hello to some of the most innovative formulas on the market.
Buy now

with Dermstore

Infused with Amazonian oils, antioxidants and a blend of fatty acids, this sunscreen stick hydrates and brightens your skin while making sure it's fully protected against the sun's harmful rays and visible light damage from your devices. It helps replenish lost moisture and leaves your skin with a healthy glow without the greasy residue.

Buy now with free delivery