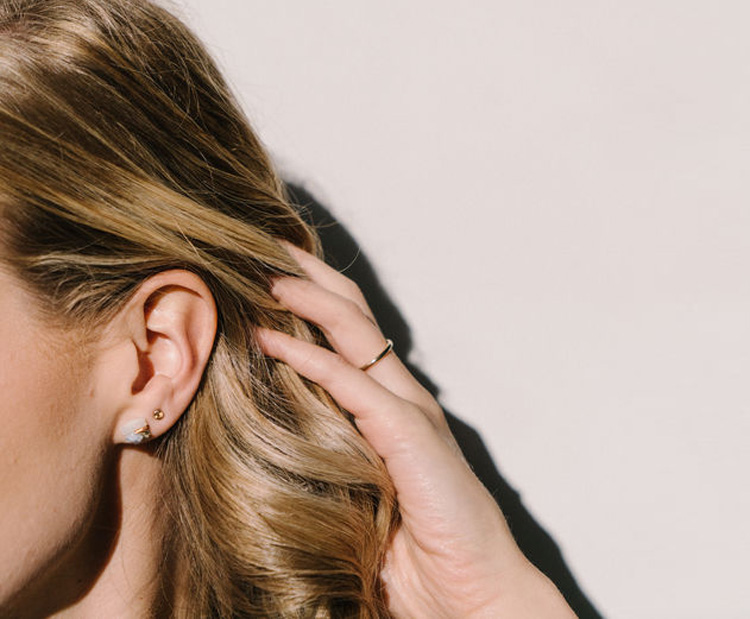 If you've ever wanted to extend your blowout for another day or two, or you've simply skipped a wash, then you have likely reached for dry shampoo. Not only can dry shampoo freshen up your roots in between washing, it can also help add volume and shine to your strands. These days, there is an ever-widening variety of different dry shampoo formulas to choose from, from mousse to powder to aerosols, and many utilize natural ingredients that both absorb oil and impurities while also promoting overall hair health. Not sure which type of dry shampoo to invest in? Consider this your guide to all things dry shampoo, including what it is, how it works and how to use it correctly.
How does dry shampoo work, exactly?
Dry shampoo works by literally absorbing excess oil from the roots of the hair and on the scalp, and it doesn't need to be rinsed out—hence its name. "Dry shampoo is typically a powder that absorbs oils and slightly 'cleanses' the hair," explains celebrity hair stylist Michael Dueñas. Most dry shampoo formulas contain ingredients such as rich starch or silica, which "attach themselves to excess oil, and are shaken out when the hair is moved or brushed," Dueñas says.
What are the different types of dry shampoo?
You'll find that dry shampoo is no longer just in spray form; today's formulas come in mousse, powder and even spray-powder varieties. All of them, however, should be applied mainly to the roots of the hair, where they work to absorb excess oil, sweat and other impurities that would typically be rinsed away during a wash.
How do you use dry shampoo?
Since everyone has a different hair type and texture, when it comes to dry shampoo "it is hard to say how much is too much," says hairstylist Beth Weber. In general, you can use dry shampoo as frequently as you need it—just don't consider it a replacement for actual shampoo, Weber advises. "Under the hair we must remember you have a scalp, which is skin. If that skin is not properly cared for [then] your hair follicles are at risk."
Still, that's not to say that you need to shampoo your hair after every dry-shampoo usage. "Washing your hair less will leave more moisture in your hair, and not strip it of its natural oil that it needs," Dueñas says. While everyone's hair and scalp is different, and thus needs a different washing routine, the general rule of thumb is this: "Curly hair should absolutely be washed less, as curls need more moisture to see their shape, and be frizz free. [Otherwise] you should wash your hair once to twice a week," Dueñas recommends.
In between those washes is when reaching for dry shampoo not only becomes handy to conceal oily roots, it also helps extend time in between washes, which helps to keep your lengths and ends hydrated. Many dry shampoo formulas (including all of the ones below) also contain ingredients that boost overall hair health and shine.
Best Dry Shampoos to Try
Now, if you're not sure which type of dry shampoo to choose, or you're interested in trying out a different formula type, we're here to help. Below, find eight of our favorite dry shampoos, including powder, mousse and aerosol formulas.
Buy now

with Dermstore

This aerosol dry shampoo is made with Living Proof's patented Healthy Hair (OFPMA) molecule, which works together with the formula's oil- and sweat-absorbing powders to actually clean your hair. The fresh citrus scent it leaves behind is an added bonus. To use, give the can a good shake and spray onto dry roots while holding it 6–10 inches away from your head. Wait 30 seconds for the formula to work its magic, then remove the excess powder by massaging your roots or running a brush through your hair.
Why Dermstore shoppers love it: "After a sweaty gym session when I don't want to wash my hair, this is my savior to go about my day," says a reviewer.

Buy now with free delivery