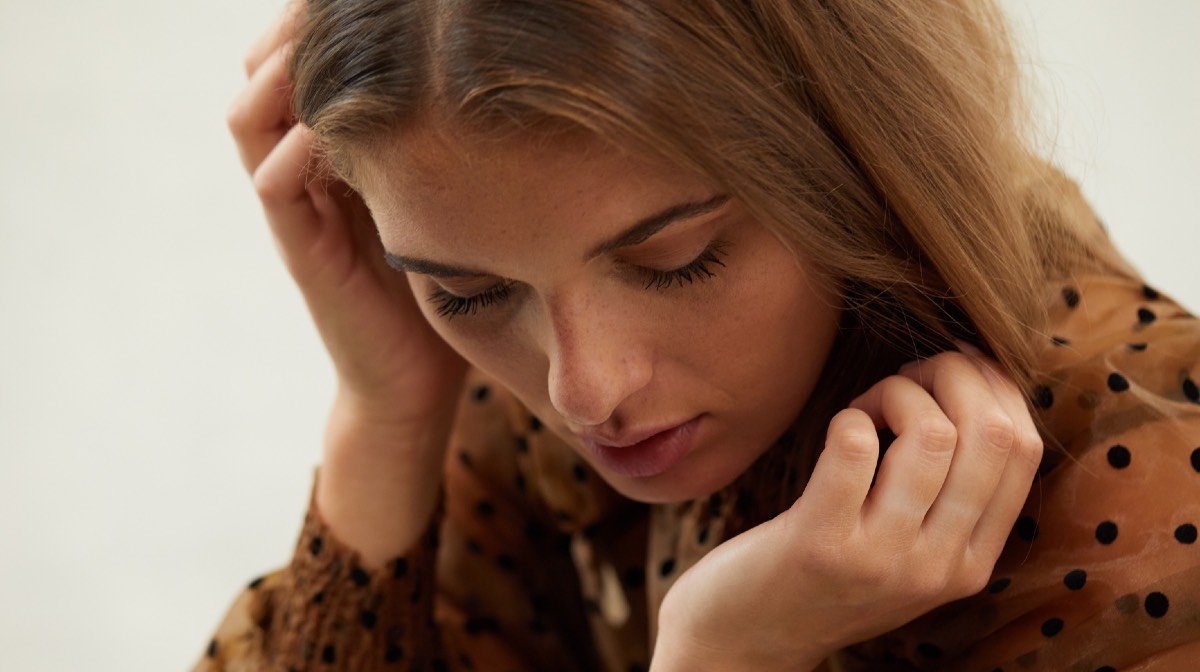 Hair loss, or hair thinning, is more common than we'd think, affecting approximately 30 million women in the United States alone—that's roughly one in four of us. Yet, despite these numbers, it seems a lot of us are unsure why hair loss and hair thinning happen in the first place. But, do not worry. We've spoken with dermatologists and hair experts to talk us through some of the reasons for hair loss and some potential solutions that could prevent further hair loss and hair thinning. All it takes is making a few minor adjustments to some of your everyday habits or creating awareness around the issue to find out which solutions work for you.  
Potential Causes for Hair Thinning
From daily habits to genetics, there's a myriad of reasons why we suddenly lose hair. This is why prioritizing your hair and scalp health is so important, as hair loss can affect virtually anyone. However, there are four main types of hair loss:
Androgenetic Alopecia

: the most common form of hair loss in women, androgenetic alopecia is characterized by thinning on the scalp. As its name would suggest, this type of hair loss is genetic and can be passed on from mother or father. 

Telogen Effluvium

: this kind of hair loss happens during periods of great stress. You'll see handfuls of hair on brush, bathroom floor, or pillowcase. 

Traction Alopecia

: you'll see slight balding or a receding hairline where hair is normally pulled, twisted, or excessively styled. 

Alopecia Areata

: characterized by hair loss on the scalp and elsewhere on the body. This is caused by an autoimmune skin disease.
If you're still unsure about why you're suddenly experiencing hair loss, here are some other reasons:
1. Day to day habits
Though incredibly tempting when in a rush, pulling hair back – especially when wet – can cause severe damage, especially to thin strands. "Hair over stretches when it is wet, so pulling it up in a hair tie when in this state can cause added stress on the hair and can pull out hair or break the hair," says Lindsay Victoria, Master Stylist at 

Spoke & Weal

 in Los Angeles. "If you need to tie it back when wet, use a gentle scrunchie with a wide elastic band, like 

Silk Scrunchies by slip,

 or even a clip, but avoid anything too tight," she recommends.

Overwashing, over-styling, excessive dyeing, or using too much hair oil could also affect your hair and scalp health. For example, if your hair is thin and fragile, it's best to avoid washing it every day. "The consistency of washing your hair daily can thin and dry it, making it extremely brittle," says Eliut Rivera, founder of 

Eliut Salon

 in New York City.

Harsh chemicals found in hair dyes are very damaging for our hair and scalp and can cause hair to fall out. The same logic applies to hair tools – which can burn or damage hair if used too often.
If you have hair extensions, though these might instantly give you thicker hair, they can put a lot of strain on your natural hair and could cause scarring alopecia. One way of avoiding this kind of damage is to change up your hairstyle every three months and get regular haircuts, giving both hair and scalp a much-needed break while promoting growth.
Another temporary solution to thinning hair is to find styling products that give hair volume and shine, which might mitigate the effects of hair loss or thinning without weighing hair down. We recommend

: