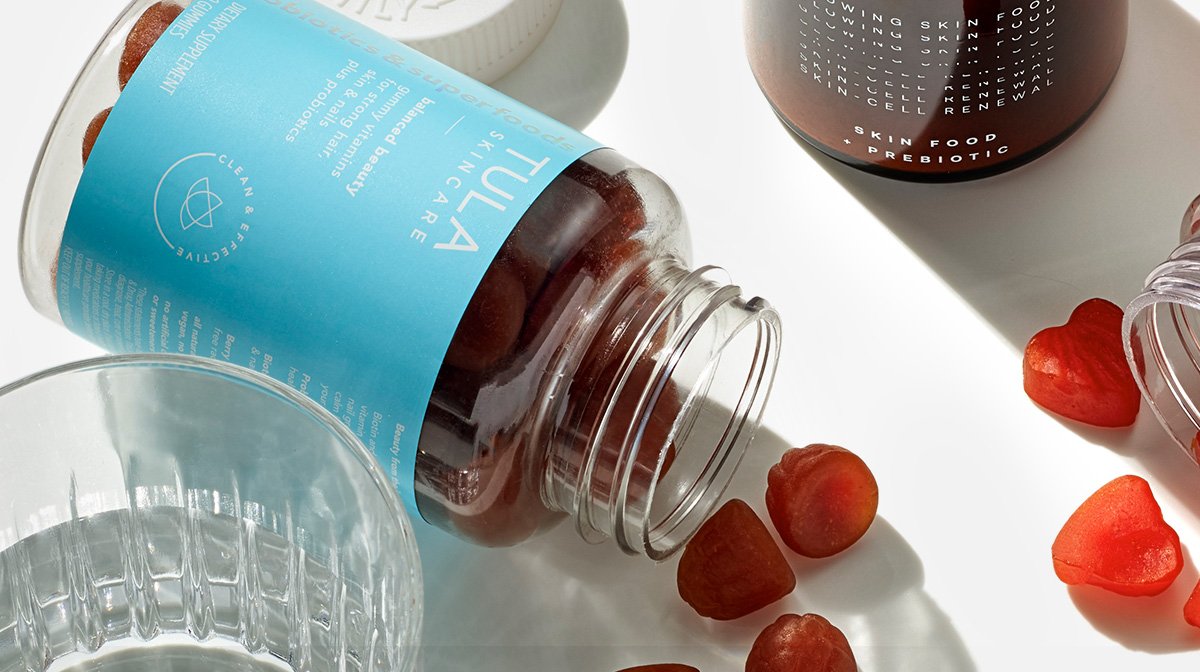 When you're cleaning up your diet, one of your first moves is to cut out overly processed food that doesn't offer nutritional value and replace it with vitamin-rich veggies and fruits. In addition to making a big impact on your gut (and ahem, waistline), the type of nutrients you digest also plays a factor in your skin health.
When you lack certain supplements and vitamins, your body and face can show it, according to Dr. Papri Sarkar, a board-certified dermatologist in Brookline, M.A., "Vitamins are organic compounds that are necessary for normal growth and nutrition that our bodies can't make themselves. If you don't ingest or absorb them accordingly, you'll be deficient and might be faced with unpleasant symptoms like brittle nails and even hair loss."
The good news? Supplements within the beauty industry have gained popularity with lots of options to choose from, so you can create a customized beauty routine from the inside out. Meant as an additional step in your skin care regimen, these supplements are like serums for your insides and are packed with beauty-enhancing ingredients that can help alleviate inflammation, reduce acne breakouts and even minimize fine lines. However, popping a pill and expecting instant results isn't the right mindset to have. After all, as with regular vitamins that target various internal rhythms within our bodies, supplements are meant to elevate our beauty routines. Without further ado, here are the best supplements for your top beauty concerns.
Buy now

with Dermstore

Your skin is like a mirror showing what's going on inside your body. And while there are many reasons for irritation and breakouts—including diet and hormones—balancing the skin can benefit your overall appearance. Formulated with breakout-prone skin in mind, this beauty supplement includes plant-based ingredients and botanicals to reduce oil production and minimize inflammation.

Buy now with free delivery