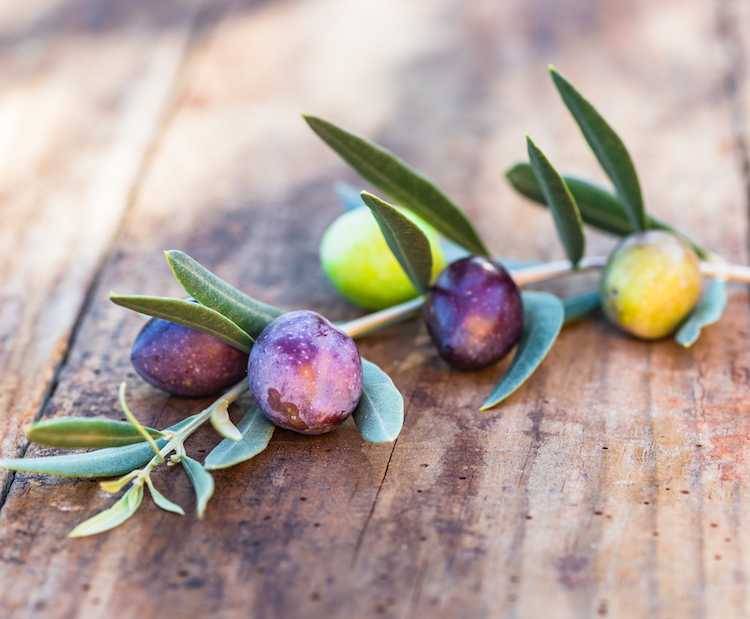 Thanks to the clean beauty revolution, incorporating natural oils and serums into our beauty regimen has gone mainstream. We used to think that oil was the culprit to our skin issues causing congestion and inflammation, among other skin woes. But now, powerful oil and serum ingredients are being introduced into the beauty world with proven anti-aging, healing, preserving and moisturizing properties.
One ingredient, in particular, that has been receiving a lot of attention is squalane oil. Squalane oil has been used in traditional medicine for decades and has recently had the spotlight put on it for its healing abilities. We get down to the basics, answering your frequently asked questions about this game-changing oil and talk about its benefits for your skin, hair and nails.
What Is Squalane Oil?
Squalane oil is a saturated byproduct of squalene oil, a polyunsaturated hydrocarbon. The human body produces squalene naturally, which is why its derivative, squalane, is such an excellent moisturizer for the hair, skin and nails; our bodies know what to do with it.
Like other beautifying components naturally produced by the body, as we age, our body's natural production of squalene begins to decline. Which is why science is now encouraging the use of squalane oil as a potent anti-aging moisturizer. Among its many benefits, it has been used to fight cancer, is an incredible antioxidant, detoxifies, hydrates and possesses emollient activities.
When purchasing this special oil or a product that contains this ingredient, it is essential to be sure you are buying squalane oil, which is created from hydrogenated squalene oil. If squalene oil is not hydrogenated, it will oxidize once it is introduced to air and will become rancid, eliminating its benefits for the skin.
Where Does Squalane Come From?
Traditionally sourced from the livers of deep-sea sharks in the South Pacific, squalane oil has long been used in traditional medicine and is known as a "cure-all" across Asian cultures. It's been used as a remedy for many different diseases, from constipation to cancer. Thanks to skin care professionals today, squalane is now harvested from many plant sources including olives, rice bran and sugarcane—providing an environmentally friendly and cruelty-free option.
What Are Some of the Benefits of Squalane Oil?
Skin
When squalane oil is applied to the skin, it mimics your natural sebum, improving elasticity by increasing moisture retention and nutrients. Squalane oil is ideal for all skin types, including oily skin. Because it is non-comedogenic and lacks the oily residue, it will not clog your pores and has also shown to be as powerful as retinol when it comes to fighting free radicals and reversing damage caused by the sun.
Along with its known moisturizing benefits, squalane oil helps fight bacteria on your skin, meaning if you suffer from acne, squalane could help relieve your symptoms and banish those blemishes. Unlike many other oils, squalane instantly seeps into the skin, avoiding a slip-and-slide topical layer that most other oils leave. It works great alone or as a base for your foundation.
Hair
Just as when squalane is applied to the skin, when it is used on your hair, it mimics your hair's natural sebum. If you live in an area with extreme weather patterns, applying squalane is especially beneficial in preventing weather damage by maintaining moisture and sustaining the hair's natural softness. However, the benefits extend to anyone looking to seal split ends and add a boost of moisture to their locks.
Nails
Squalane is indeed an all-in-one product and a miracle worker if you have dry cuticles. Because it absorbs quickly and efficiently, using it in place of other cuticle oils will provide an abundance of moisture without the slick oily feeling left behind on your fingertips.