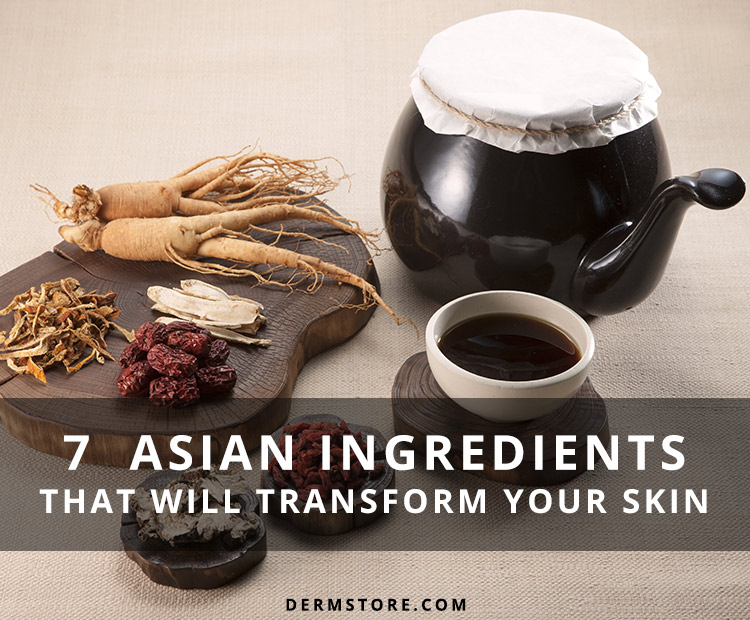 Judging from the number of products Asian women slather on their skin, it's fairly safe to surmise how serious they are when it comes to their skin care rituals. And if the past two years were any indication, it seems that the West is quickly trudging along. (Remember the BB cream craze?) So if we want a glimpse of what's up and coming in the skin care industry, we only need to look at what ingredients these women are putting on their skin. Trust us, they're onto something big.
1. PEARL
"In Chinese medicine, we use crushed pearls in our herbal formulas to calm the spirit, promote skin regeneration and reduce inflammation," explains cosmetic acupuncturist and herbalist Kathleen Funk. This beauty staple, rumored to be the beauty secret of ancient Chinese royalty, contains amino acids, minerals and calcium, which can benefit the skin. "Recent studies have shown that pearl powder can help stimulate fibroblasts, which in turn can stimulate collagen production."
2. SNAIL MUCIN
You've probably heard some celebrities slathering snail slime on their skin, but this is more than just a beauty fad. In fact, studies suggest that snail mucin can aid in collagen formation and repair signs of photoaging and acne scarring. "Snail mucin is naturally high in hyaluronic acid (great for moisture) and antioxidants," offers Funk. "It helps the skin heal faster." Curious if snail serums actually work? Read this blogger review.
3. BLACK SOY
As one of China's five sacred plants, soy has always enjoyed a prominent position in the Chinese food system. But soy isn't just a meal staple. As a skin care ingredient, soy is believed to be effective at diminishing wrinkles, reversing sun damage and firming sagging skin—pretty much everything you want in your antiaging serum! Its secret: high concentrations of collagen-boosting fatty acids, amino acids and phytoestrogens.
4. KOREAN GINSENG
Korean ginseng contains 42 natural minerals, vitamins, amino acids and phytonutrients vital to the human body. Avid ginseng tea drinkers believe it improves their memory, concentration and physical stamina. As a skin care ingredient, it helps stimulate and activate the skin's metabolism and blood flow, regenerating and toning the skin in the process. It also brightens the skin, making it a viable treatment for pigmentation issues.
5. TURMERIC
Did you know that turmeric—the same ingredient that makes nasi goreng and Indian curry so savory—is one of South Asia's best-kept skin care secrets? Known for its powerful antioxidant and anti-inflammatory benefits, turmeric helps maintain skin health by fighting acne-causing bacteria and neutralizing free-radical damage, a key cause of premature aging.
6. MATCHA GREEN TEA
While it's awesome to drink, matcha green tea has multiple benefits when used topically. "Matcha possesses antioxidant levels six times higher than goji berries, seven times higher than dark chocolate, 17 times higher than wild blueberries and 60 times higher than spinach," says Funk. "When used topically, you get to infuse all of the wonderful healing and nutritious properties. And while rinsing off, you get the added benefit of a gentle and thorough exfoliation."
7. FERMENTED INGREDIENTS
Asians have been fermenting pretty much everything from herbs, teas, yeasts and vegetables for centuries, so it's no big surprise that we're seeing a lot of fermented ingredients their skin care products. "An ingredient like fermented yeast contains vitamins, amino acids, minerals and organic acids to stimulate the skin's natural rejuvenating function," says Funk. "The fermentation process is much slower and breaks ingredients down into smaller molecules, which allow for better absorption."
READERS—Are you a fan of these Eastern ingredients? How did these help improve your skin? Share your thoughts with us on the comments section below.