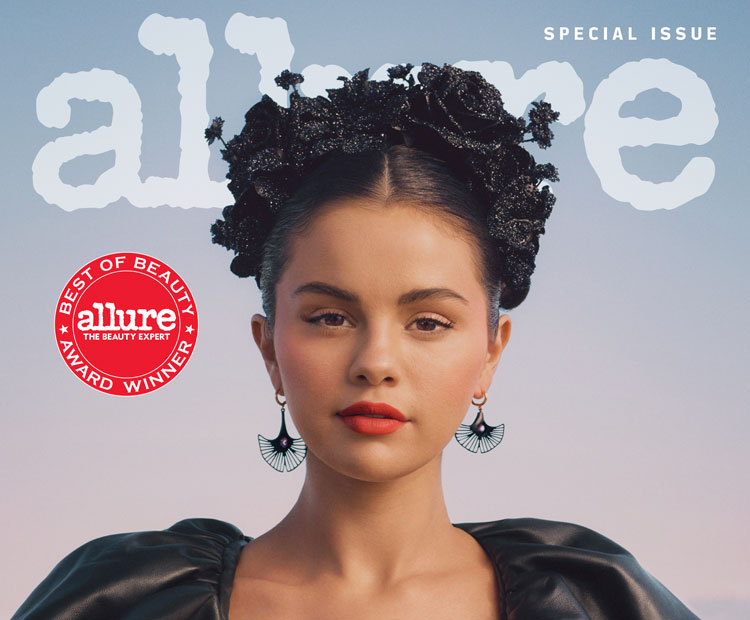 Try to imagine a land before beauty awards, when products sat quietly on the shelves waiting for love, and shoppers (yes, you!) wandered the aisles in a state of bewilderment. Then, bam, along came Allure's Best of Beauty awards in 1996. Jenny Bailly, the executive beauty director of Allure, tells us the secrets behind what makes a winner.
What's the purpose of the Allure Best of Beauty awards?
Jenny Bailly: Our aim is to cut through the clutter, helping people identify the best of the best beauty products. There's such an overwhelming number of choices. People need help getting to what really works. Instagram gives you all these breathless recommendations and hyperbole, but most people on Instagram aren't vetting and testing products constantly and coming up with the best recommendations.
How do you know what works?
We send dermatologists and chemists products to try. They look at formulas from a scientific perspective. The Allure team looks at the ingredients, the texture, the smell and the packaging. You can have a great product and if the packaging is excessive or the pump doesn't work reliably, then that can make the difference between a winner and a runner-up.
How do the Allure awards differ from all the others?
We have a whole team testing products every day of the year, talking to dermatologists, hair stylists, makeup artists and other experts. I feel a responsibility to the beauty directors from Allure's past. There's been such a rigor to it for so long.
And we have a research director, Lori Segal, who has an encyclopedic knowledge of formulas and ingredients. She is our secret weapon.
When consumers see that Allure seal, they know the product does what it says and does it better than anything else.
It's a great way to celebrate both mainstream products and under-the-radar brands that don't have the same marketing budgets.
So, what's on your shelf now?
Most of the products in my bathroom are Best of Beauty winners. There's SkinCeuticals C E Ferulic, SkinMedica TNS Advanced+ Serum, because it's "advanced" and "plus."
SkinMedica Lytera 2.0 Pigment Correcting Serum won a Breakthrough award after a study in the Journal of Drugs in Dermatology found that it reduced melanin by 45% after 14 days, which is comparable to prescription-strength hydroquinone. I use it to keep my hyperpigmentation in check.
I apply Supergoop! Glowscreen and EltaMD sunscreen even when I'm indoors.
People used to smuggle bags of Anthelios Dry Touch sunscreen home when they went to Paris for the fashion shows. Now you can get it in the US.
Color Wow Root Cover Up, which I didn't need when it first came out, but now I do.
Living Proof Perfect Hair Day Dry Shampoo makes hair look and actually feel fresher.
As everyone's become more skin-care savvy, how do you approach the awards?
People have a real understanding of science and chemistry. That means we don't have to explain everything; we can be a little nerdier about it all.
How have beauty trends changed since you started working on awards?
Over the seven years I've been at Allure, skin care has exploded. K-beauty was new to us then, the whole nine-step cleansing and product layering. And the self-care ritual of skin care during the pandemic has been a big recent change.
What are the future trends in beauty?
The number of body products is exploding, maybe because the shower is your sanctuary and your center of self-care.
There are so many more products for the scalp. It may be because people are losing their hair from stress. People are realizing that skin care doesn't stop at the hairline. And they're more open about scalp issues like flakes, dandruff and sebum.
People are less squeamish about everything in beauty. I mean, look at Dr. Pimple Popper. There's less shame and secrecy. A product for thigh chafing won this year; that's now a problem that's openly and proudly discussed. And that openness has led to some good solutions.
What does the future of skin care look like?
We're bouncing out of the 12-step routine. The true beauty lover is doing four or five steps. People care about ingredients, clean beauty and sustainability.
Skin care is very personal and personally grounding. It will continue to be an ingredient-led category, whether it's plant-based or high-tech cosmeceutical.
Sunscreen has become part of everyday pampering. I wear it every day, and I'm usually inside. The question is, what's visible light doing to your skin? That's an area of future investigation.
How can regular people shop better?
Consult the people you trust: your dermatologist, your hairstylist and of course I'd include Allure on that list. Try to shop from a place of joy, not from a place of insecurity. Don't shop to fix something, per se, or late at night after you've had a few glasses of wine and you're feeling depressed, doom scrolling on Twitter. Shop from a place of positivity.
Shop the latest and greatest Allure Best of Beauty Award winners here.