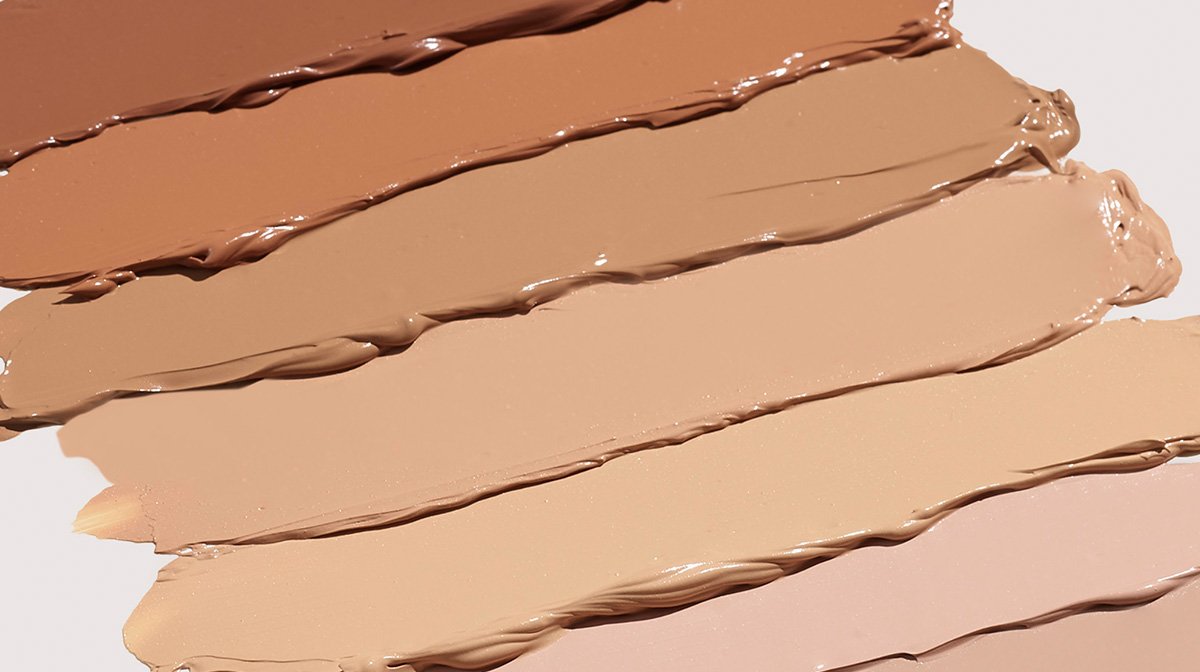 Rosacea is one of the most common skin conditions. According to the American Academy of Dermatology, rosacea affects up to 16 million Americans. We consulted with Dr. Jessie Cheung, a board-certified dermatologist in Chicago to get to the root of what exactly rosacea is and how to find a foundation that is gentle enough for sensitive and rosacea-prone skin.
What Is Rosacea?
Rosacea is a skin condition characterized by flushing and redness to the face. "The exact cause of rosacea is unknown, but there is ongoing research identifying inflammatory pathways and immune responses," explains Dr. Cheung. "We know of various triggers, including heat, caffeine, spicy foods, sunlight, and Demodex skin mites." Symptoms of rosacea appear as flushing and skin irritation, such as stinging, burning and itching. "The redness can last as swollen blood vessels persist in the skin and swelling can make [your] pores look larger," Dr. Cheung adds. Rosacea is usually limited to the face, but according to Dr. Cheung, some patients have reported symptoms on the neck, as well.
Acne and rosacea can overlap and look similar with red pimples and pustules—but acne is not associated with flushing, while eczema, psoriasis, and seborrheic dermatitis are red, flaky, irritated skin conditions, but not associated with flushing. Basically, if your skin is flushed with red pimples, it's more likely to be rosacea than not. According to Dr. Cheung, many doctors believe that genes and the environment play a role in developing rosacea.
How to Pick the Right Foundation for Rosacea-Prone Skin
When it comes to picking a foundation, look for one that's been formulated for sensitive skin and is fragrance-free, as fragrance can be irritating. ​​Look for anti-redness and anti-inflammatory ingredients such as soy, aloe vera, and vitamins C and E. There are also some green-tinted foundations on the market that can help color-correct and conceal redness. "Avoid anti-acne or anti-aging formulations, which can contain irritants such as salicylic acid or retinol," says Dr. Cheung. "When in doubt, go for a pure mineral powder foundation," Dr. Cheung adds.
Our Favorite Products for Rosacea and Sensitive Skin
If you're in the market for a foundation to help conceal your rosacea without making it worse, check out these top picks.
Buy now

with Dermstore

For a pressed powder that is gentle enough for sensitive skin, reach for this mineral-based formula from jane iredale. Infused with ingredients like algae extract for soothing and zinc oxide for UV protection, this mineral foundation is the perfect addition to your conceal-and-cover efforts.

Buy now with free delivery