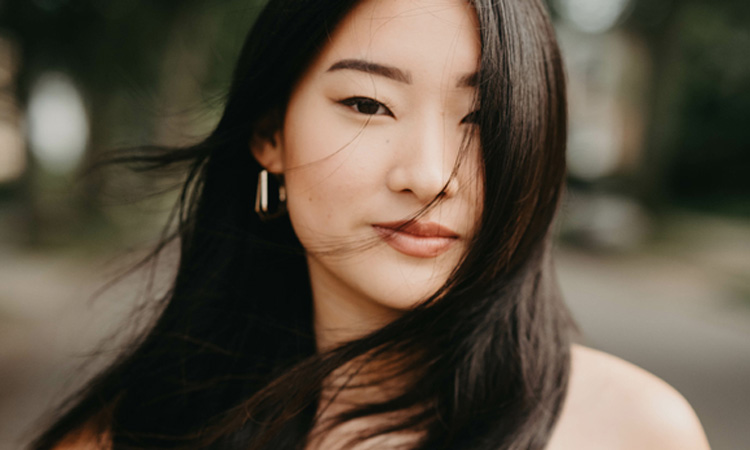 Dealing with dry, dull and unmanageable hair that easily breaks? You're not alone. Lucky for us, the newest breed of hair masks and treatments are not only designed to bring much-needed moisture back to dull and dry strands. They also feed your hair and scalp with much-needed nutrients to repair damage, soften strands, boost hair color and increase shine. But before we dive into the best treatments for your hair, let's get to the root of the problem: what causes dryness and damage, and what can you do to avoid it in the first place?
What Causes Hair to Become Damaged?
As it turns out, there are many factors that can contribute to hair becoming dry and damaged. One is over-processing, which can happen to those who color or chemically straighten or curl their hair. That's why Sharon Dorram, master colorist at Sharon Dorram Color at Sally Hershberger Salon, says her main rule of thumb is never to do more than two processes to your hair in the same visit.
Another potential cause? Blow-drying and using hot tools too often. "When your strands heat up too quickly or too much, it zaps the moisture right out, which causes breakage and damage," says celebrity hairstylist Andrew Fitzsimons. To prevent this, he recommends avoiding using hot tools as much as possible, and when you do, turning the heat setting down so you're not frying your hair. Protective sprays, such as Oribe's Royal Blowout Heat Styling Spray, can also come in handy to cut down on the damage.
Other potential causes of dry hair that Dorram points out include frequent and over-shampooing, using too many styling products, overexposure to environmental elements and certain medications.
The Best Hair Treatments to Salvage Dry Hair
To remedy dry hair, hairstylists recommend using a good intensive hair treatment that will replenish your hair's moisture, seal the cuticle to prevent further moisture loss and damage and increase shine and manageability. "There are so many fantastic options now available to really help give hair its shine back, with treatments at every price point." says Tina Malhotra, master stylist at Mia Wagner Salon in New York City. For best results, she recommends using a hair treatment at least once per week.
When shopping for hair treatments that address dryness, it's important to keep an eye out for key ingredients. Dorram recommends looking for emollient botanical oils, such as baobab-seed oil and other natural oils rich in omega-3 fatty acids, which, unlike other oils, absorb completely into the hair without feeling heavy or greasy. Additionally, she likes to add vitamin E, which hydrates and locks in moisture.
To help you get started, here are some of the top-rated and recommended hair treatments that remedy dry, damaged strands.

$30.00 Buy now

with Dermstore

If your hair is over-processed or damaged, whether you dye it or frequently run a straightener through it, this treatment can help repair and quite literally bring dull strands back to life. It's made with Olaplex's patented technology that works at the molecular level to rebuild hair's bonds, reducing damage, breakage and frizz. It can be used on every hair type, from fine and oily to dry and coarse, and it works best when left on for a minimum of 10 minutes before you shampoo and condition.

(For even better results, use it after prepping your hair with the brand's No. 0 Intense Bond Building Hair Treatment.)

Buy now with free delivery