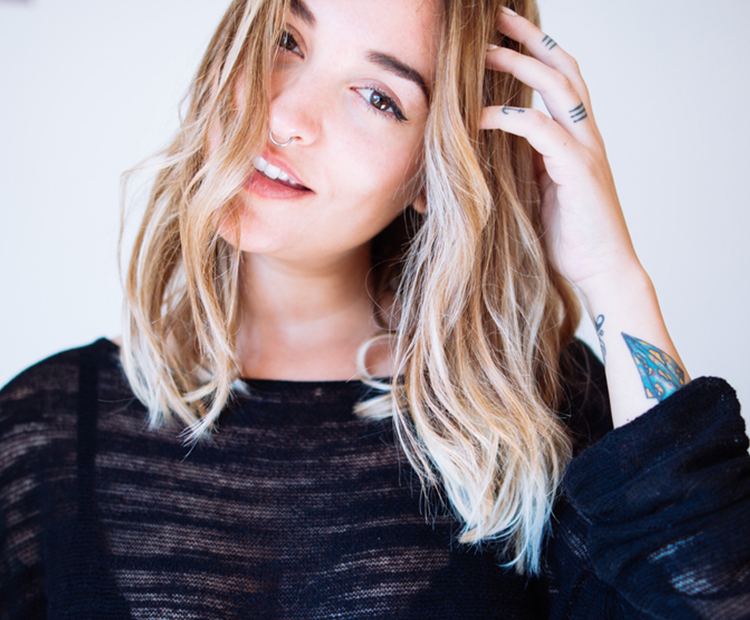 It's never good when things begin to split up: your favorite celebrity couple, a group of friends in a horror movie, your hair. When your tresses fork into a v-like divide, it's called split ends. Split ends can fork into many directions, like bark pulling back from a tree. And once broken—as Taylor Swift aptly puts it—they're "never ever ever getting back together." But luckily, there are plenty of measures you can take to get rid of them and prevent them from happening again.
How to Prevent and Repair Split Ends
Silvia Reis, professional colorist and beauty vlogger ellebangs tells us that split ends appear for a variety of reasons. "The main causes of split ends are over-processed hair (color or lightning), too much heat styling and not sleeping on a proper fabric pillowcase," says Reis. Here are a couple of things you can do about them:
1. Regular Micro-Trims
This means simply cutting them off! Getting regular trims ensures that any damage doesn't make its way up the strand. This doesn't mean you need to lose length every time you go to the salon. Ask for an ever-so-slight trim of around ⅛ of an inch.
2. Dusting
Reis highly recommends dusting "as a way to expose the split ends and cut only a few millimeters to remove the damaged area." Using sharp scissors, fold hair over your finger to see what hairs "stand up" and do no reach the end and snip!
Buy now

with Dermstore

Looking to repair split ends in your sleep? Treat your hair and skin with a little TLC around the clock. "A satin pillowcase will make you feel like a princess and ease the friction on your hair every night, therefore, preventing breakage," explains Reis.

Buy now with free delivery