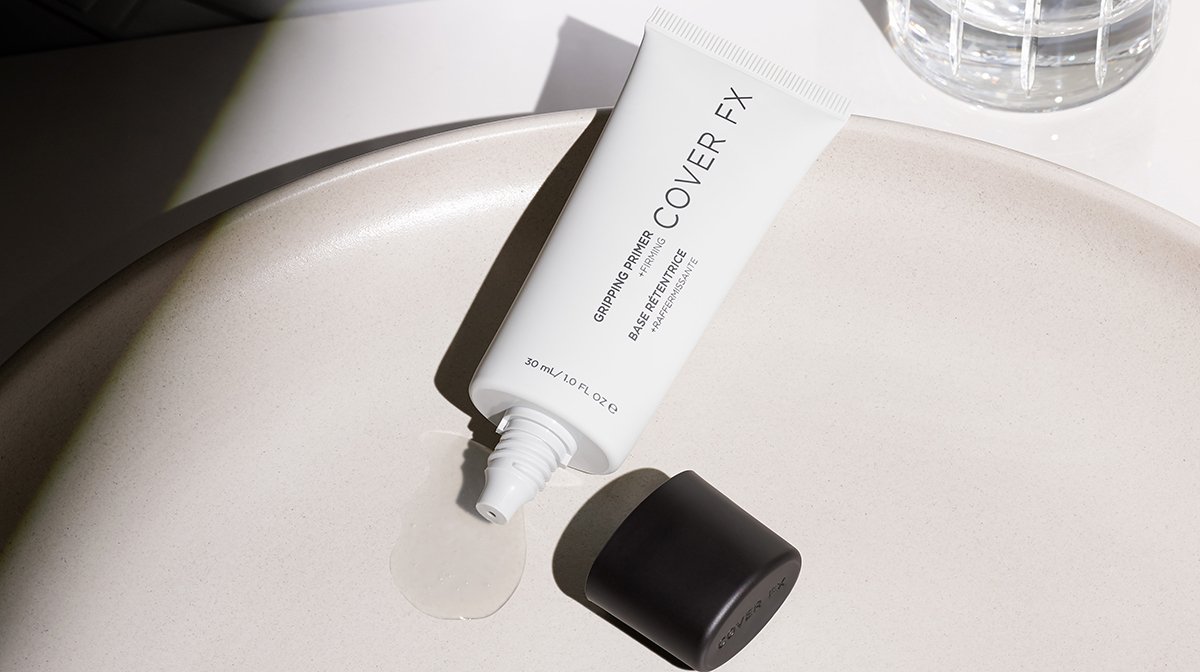 The right makeup primer is everything. Without it, your makeup has a harder time gliding onto your complexion, and ultimately, getting through a long, busy day (or night). But according to Dr. Debra Jaliman, board-certified dermatologist in New York City, that's not the only thing primers do. "Primers are good because they are a skin protectant and act as a water repellent by forming a protective barrier on the skin," she explains. "They spread easily and leave a silky, smooth base for makeup application."
That said, not all makeup primers have one-skin-type-fits-all formulas, which is why it's important to use one made specifically with your skin type in mind. "Choose a primer wisely or it can cause issues, especially if you have problem skin such as acne-prone," Dr. Jaliman warns. "If you don't choose a primer for your skin type, your makeup will not go on as smooth and you will not get the best lasting results," she adds. "Makeup stays on longer when the correct primer is used," she explains.
How to Find the Right Primer for Your Skin Type
One easy trick to remember what primers go best with your skin type is to think of your skin care products. What types of ingredients do you use for your skin type? Are there any specific words that stick out, such as mattifying, hydrating and anti-aging? Many makeup primers include similar ingredients that work with each skin type to deliver desired results.
Typically, if you have dry skin, you use products that provide the complexion with nourishment and hydration. Dr. Jaliman says those with dry skin should "choose a hydrating primer" just like their products. On the opposite side of the spectrum, those who experience excess oil or are prone to breakouts might want to consider something oil-free or mattifying. "This will absorb some of the oil," explains Dr. Jaliman. On top of that, those with mature skin types can also benefit from using a primer. Not only do some primers provide a nice, youthful-looking glow, according to Dr. Jaliman, they "can temporarily fill in fine lines and wrinkles on the face," too.
Best Makeup Primers for Every Skin Type
Looking for the best makeup primer for your skin type? We've got that covered, ahead.
Buy now

with Dermstore

Makeup primers don't just make for better foundation application, they can help keep oily skin under control, too. "[A] mattifying primer [can] reduce your skin's oil production," explains Dr. Jaliman. "These primers also tend to work for large pores and acne," she adds. In addition to mattifying, look for oil-free primers, as they aren't as heavy on the complexion and don't interfere with your skin's sebum production.

Try: Smashbox Photo Finish Oil & Shine Control Primer

This makeup primer utilizes the mattifying abilities of kaolin clay and bamboo powder to keep excess sebum under control. Plus, although it mattifies, it doesn't try out—which can cause an increase in oil production—instead, it focuses on oil-free hydration with hyaluronic acid, as well as salicylic acid and witch hazel to ward off acne-causing dirt and debris.

Buy now with free delivery