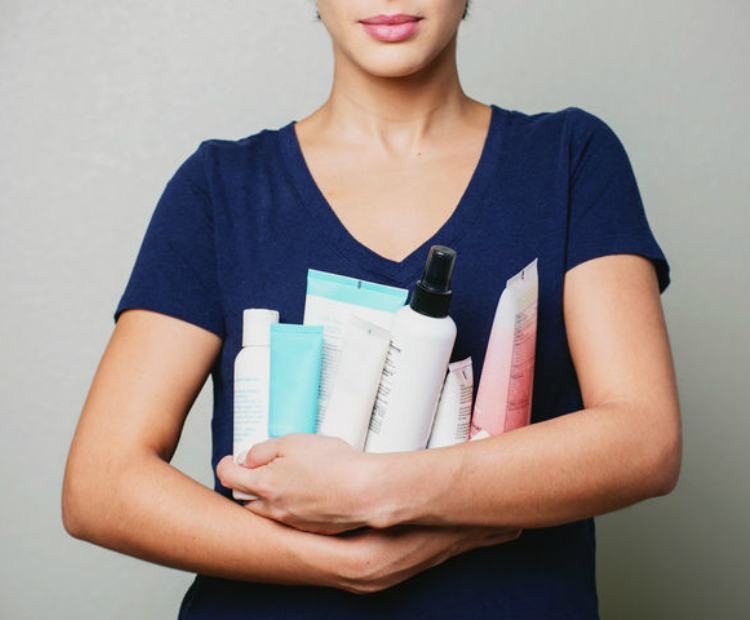 Whether you deal with mild or severe rosacea and if your bouts are frequent or infrequent, one fact remains: it can wreak havoc on your self-esteem. Rest easy knowing you're not alone, and find comfort in the fact that scientists and skincare experts are on the prowl for effective treatments that can help the appearance of rosacea and calm your itchy, dry and sometimes painful skin. A dermatologist is a helpful resource, but so are over-the-counter products.
Cosmeceuticals
Cosmeceuticals—over-the-counter products containing biologically active ingredients—can help soothe, treat and manage rosacea. Green tea, niacinamide and feverfew, among other ingredients, may relieve discomfort caused by rosacea. Niacinamide may be the most promising, and it has been scientifically tested.
Azelaic Acid
Another ingredient applied topically via a cream is azelaic acid. This naturally occurring acid helps soothe the skin, thereby reducing redness, while treating whiteheads and other blemishes. It's available both over the counter and through your dermatologist as a prescription, and should be applied twice daily to achieve best results. It's best to acclimate your skin to this ingredient, as azeleic acid may cause some burning of the skin for the first few days of application, but it rarely causes dryness and itching.
Zinc or Titanium Dioxide
A common cause of rosacea outbreaks or flushing is sun exposure. To minimize these outbreaks and further protect your skin from UV rays, wear a minimum SPF 15 every day. Some chemical-based sunscreens can cause further irritation for those dealing with rosacea, so look for physical-block sunscreens, which contain zinc or titanium dioxide.
This article has been reviewed by board-certified dermatologist Dr. Emmy Graber.