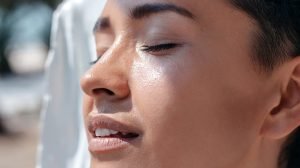 With frigid temperatures and indoor heat coming to an end and spring's brighter days blooming ahead, it's time to swap out your nourishing winter favorites for lighter options. Because your wardrobe isn't the only thing that needs updating—your skin care requires a routine revamp for spring, too.
We've put together some tips to transition your skin care routine from winter to spring.
1. Opt for a gel or foaming cleanser
While winter requires a bit of a gentler touch, with temperatures warming up, your skin may begin to feel a little more on the oilier side. Gel-based or foaming cleansers can decrease oil production and encourage cell turnover, making it a better choice for spring.