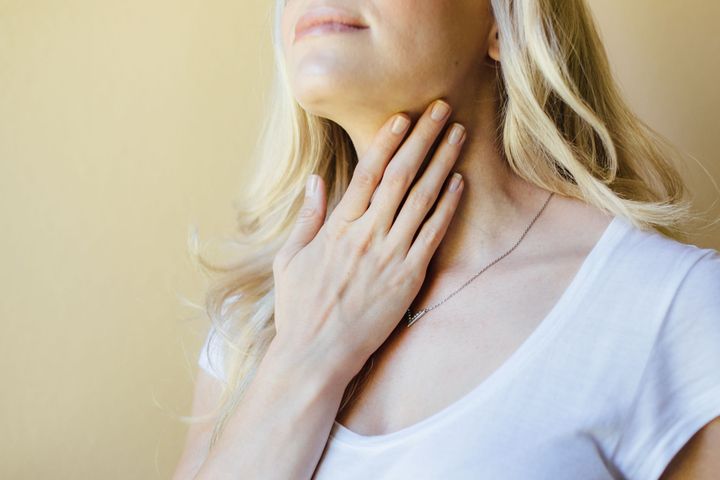 While crepey skin is related to wrinkles and aging, it also has a set of distinct qualities of its own. Crepey skin is characterized by dullness, small wrinkles and a lax appearance. To address a crepey complexion, follow an anti-aging routine that places emphasis on retaining your skin's plumpness, moisture and elasticity.
Reach for Retinol-Based Moisturizers
Crepey skin is a direct result of intrinsic aging, which refers to skin changes caused by genetics and the normal aging process. The skin gradually loses collagen and elastin and begins to take on a loose, wrinkled appearance, but moisturizers can help skin look more plump, elastic and youthful. Specifically, seek out moisturizers that contain retinoids—synthetic derivatives of vitamin A that can combat collagen loss.
Add Acids & Antioxidants
Other powerful anti-aging ingredients include alpha hydroxy acids, which can improve the texture of crepey skin by exfoliating and resurfacing skin as well as hydrating cells. Antioxidants are also powerful ingredients in anti-aging skin care. Specifically, resveratrol, an antioxidant present in red wine and cocoa, can improve skin elasticity and hydration, diminish wrinkles and expression lines, and even protect against UV rays.
Plump With Peptides
Some wrinkle creams and moisturizers contain synthetically developed peptides made to imitate collagen and stimulate cell production. As active ingredients, these peptides are significantly effective in reducing the appearance of wrinkles and crepey skin. According to research published in the International Journal of Tissue Reactions, 75 percent of middle-aged women who used a peptide cream lost depth and length in their wrinkles and had fewer overall wrinkles after only four weeks.
Apply Sunscreen
Crepey skin can also be a result of environmental factors (extrinsic aging), such as sun exposure. Aside from increasing the risk of skin cancer, photo-damage can dull skin tone and cause skin to lose elasticity. Even if your skin has already suffered damage from the sun, you can prevent future problems and improve its appearance by generously applying sunscreen or moisturizer with a high SPF as part of your daily routine.
This article has been reviewed by board-certified dermatologist Dr. Emmy Graber.