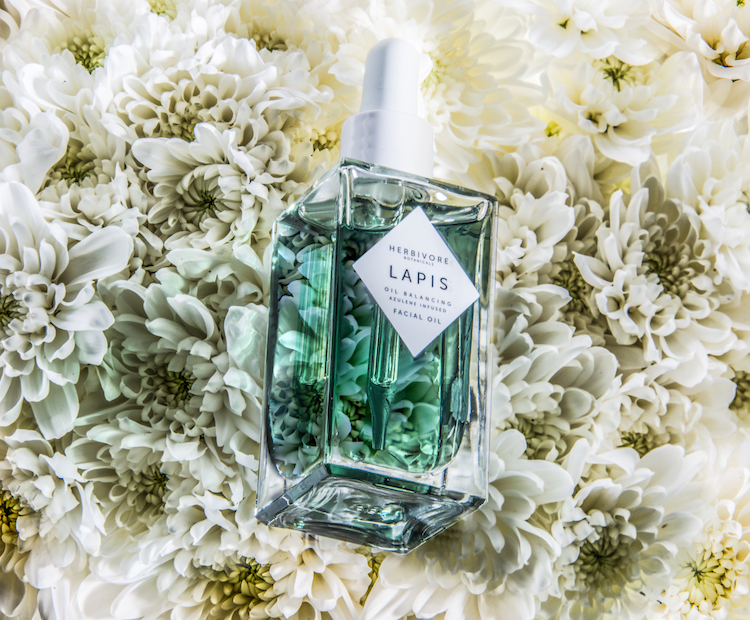 Face oils may hold the secret to achieving healthy, radiant skin—no matter what your skin type (yes, even those of you with perpetually oily skin!). Jam-packed with nutrients like vitamin C, essential fatty acids and antioxidants, they penetrate the skin to transform and protect—helping to build a resilient skin layer known as the lipid barrier. Learn the correct way to apply them and how to choose the right oil(s) for your skin type.
Basic Tips: How to Apply Face Oils
When is the best time to apply oils? How much oil should you be using? What other products should you be using in combination with your oils? Here are some basic tips to help you get the most out of your face oils.
1. Combine Oils With Serums or Moisturizers
Inas Anis—nurse practitioner, esthetician and anti-aging skin care specialist—advises that oils "can be combined with other products to get enhanced effects." The best combinations: serums (to treat) or moisturizers (to lock in hydration).
2. Apply Based on Your Skin's Needs
Beauty blogger Renee (of Gothamista) advises to use oils after applying your face serum(s) and, if necessary, use oils to spot-treat dry areas—rather than applying all over the face.
Anis notes that, depending on your skin type, you may only want to use oils before bed so that your skin can soak them up overnight and provide protection throughout the day. This is especially true for oils that can increase your skin's sensitivity to light or thicker oils that might give your complexion a little too much shine for a daytime look. If you have dull skin, Anis also suggests using face oil as a primer before applying makeup. Allow the oil to fully absorb before applying your makeup for a natural, hydrated glow.
Dr. Alex Roher, MD of San Diego Botox Inc recommends using face oils both in the morning and at night. He advises applying oil as the last step of your nighttime skin care routine and before your sunscreen and makeup in the morning.
3. Dab or Pat Oils Into Your Skin
Anis and Renee both agree that you shouldn't be rubbing the oils into your skin like you would a moisturizer. Instead, dab or pat the oils, pushing them into your pores, rather than just sliding them around on the skin's surface. This will help your skin absorb the oil and make use of its benefits much quicker.
4. A Couple Drops Is All You Need
Because face oils contain such concentrated amounts of nutrients (Marula oil has four times the vitamin C as an orange!), a little bit goes a long way. One to three drops of your choice of oil is enough to cover your whole face and deliver the benefits your skin needs.
Finding the Right Face Oil for Your Skin Type
The key to using face oils and actually getting benefits from them is choosing the right oil (or blend of oils) for you. Here are some of the best oils for aging, dry, oily and sensitive skin types—with suggestions provided by both Anis and Diane Elizabeth, Founder of Skincare Ox.
Aging Skin
As you age, your skin produces less oil, which means you get dried out more easily. This, for many women, exaggerates the look of wrinkles. According to Anis, facial oils can "reduce your wrinkles because they contain essential ingredients like antioxidants" and pass through the skin quickly, preventing water loss and keeping the skin plump. Antioxidants boost collagen production and strengthen skin elasticity, thus reducing fine lines. 
Best oils for aging skin: Argan and rosehip seed
Dry/Dehydrated Skin
Whether your dry, parched skin is weather dependent or a year-round concern, face oils can be part of the remedy. Quick-absorbing, nutrient-rich face oils help to deeply moisturize and smooth your skin. For dehydrated skin, you may want to use a hydrating serum first, followed by a moisturizing oil to lock in all of the benefits of the serum.
Best oils for dry skin: Maracuja, argan, olive, sunflower, jojoba and coconut
Oily/Acne-Prone Skin
Overly stripping oily skin in an attempt to get rid of oily shine actually causes your skin to produce more oil to compensate, creating a vicious cycle. Certain oils can actually help balance your skin's oil production, get rid of excess oil on your face and minimize the appearance of pores. According to Anis, certain oils can dissolve excess sebum and remove grime and fats from pores, thus minimizing their appearance.
Board-certified dermatologist Dr. Debbie Palmer also recommends using an oil-based cleanser to help rid your skin of makeup, pollutants, dead skin cells and other impurities. She suggests choosing a cleanser that is hypoallergenic, non-comedogenic and designed for sensitive skin for the best results.
Best oils for oily/acne-prone skin: Macadamia, jojoba, tea tree and camellia flower
Sensitive/Damaged Skin
Free radical–fighting antioxidants also protect your skin and combat future damage by reducing cellular oxidation, one of the processes by which skin ages. By tackling free radicals, products like those containing primrose oil or those with a vitamin E base protect against and reduce damage from the sun. (But, no, they don't block UV rays.) Be sure to apply sunscreen after massaging a few drops of face oil onto your skin in the morning. Face oils have anti-inflammatory properties, which means they can calm the skin and reduce rashes. 
Best oils for sensitive/damaged skin: Primrose, argan and yangu