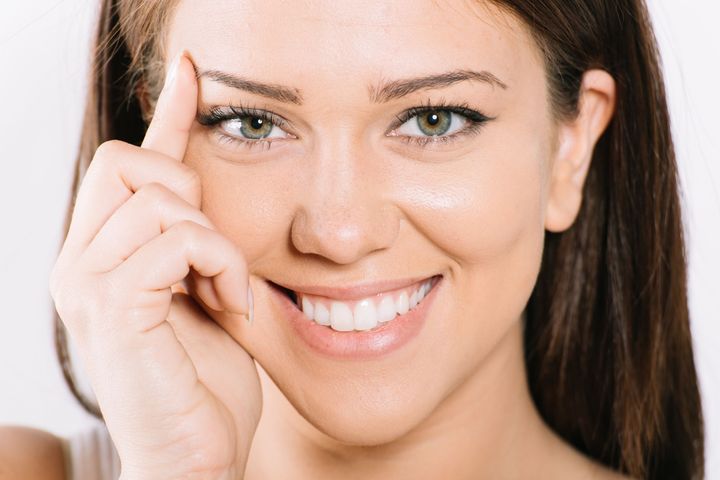 Facial oils can help strike a perfect moisture balance for a parched complexion. Whereas creams often include waxes to form a layer on the skin that holds in beneficial ingredients, oils help build a resilient skin layer known as the lipid barrier as they penetrate and protect. The quick absorption of vitamins and hydrating acids in facial oils can be a saving grace when stressors like a harsh winter or travel exacerbate dryness. The right oils don't leave your skin oily but make it smoother, moisturized and more radiant.
1. Maracuja
Loaded with linoleic acid and vitamin C, maracuja oil delivers powerful hydration to skin. This lightweight treatment derived from passion fruit absorbs well and reduces inflammation and itching—a proper choice if cold or dry weather makes your skin parched and reddened.
2. Argan
Derived from Morocco's argan tree, this oil is now considered a skin care staple for its proven moisturizing abilities. Rich in anti-inflammatory linoleic acid and soothing vitamin E, studies have shown its ability to significantly increase elasticity in the skin, including a 2015 study in Clinical Interventions in Aging. It's also a good choice for those who fear that a dry-skin oil might lead to breakouts, as the oleic acid within can also help calm sebum overproduction. It heals as it hydrates, helping minimize the appearance of scars and fine lines.
3. Grapeseed
Grapeseed oil packs a strong moisturizing punch in a lightweight formulation with vitamin C, antioxidant and anti-inflammatory benefits. It can be used on all skin types, thus is excellent for skin that is uniformly dry or a combination complexion with dry areas. You also get anti-aging benefits with the extra hydration: Grapeseed oil has a stellar reputation for diminishing lines in areas of thinner, vulnerable skin on the neck and around the eyes.
4. Olive
Olive oil has long been hailed as a pantry cure-all for dry skin woes, thanks to its intense moisturizing ability. This non-fragrant Mediterranean food staple is chock-full of fatty acids that dry skin craves, including palmitic, linoleic and oleic acids. Olive oil is also a staple in most oil cleansers for its hydrating properties and antioxidant benefits. See your doctor if your dry skin is accompanied by red areas of dermatitis, because you may need a treatment beyond soothing moisture.
5. Sunflower
Sunflower seed oil's healing properties stand testament to how well it can remedy your dry skin. The linoleic acid in sunflower seed oil protects and moisturizes skin, improving hydration with essential fatty acids while improving the skin barrier. Its anti-inflammatory properties are renowned for helping soothe dermatitis, and the oil can also protect sensitive skin from irritation when blended into cleansers.
6. Jojoba
The oil of the jojoba shrub, a desert plant, has been a treasured skin care ingredient for hundreds of years thanks to how it absorbs into the skin and heals dryness. Rich in skin-nourishing fatty acids, jojoba creates a protective layer on the surface of the skin that helps keep moisture in. Because of its moisturizing ability and similarity to the natural oils on your face, it can trick the skin into producing less sebum, which helps keep dry skin from becoming excessively oily during treatment.
7. Coconut
Coconut oil is a favorite in the natural beauty world for its ability to intensely moisturize the skin and retain that moisture. It's best for naturally dry skin and can heal extra-dry skin as it hydrates. In addition to boosting moisture levels, coconut oil also soothes skin that has felt dryness take a toll with its anti-inflammatory properties. No matter what oil you choose, always be sure to test any new product on a patch of skin, since even natural ingredients can result in an allergic reaction.
This article has been reviewed by board-certified dermatologist Dr. Matheson Harris.