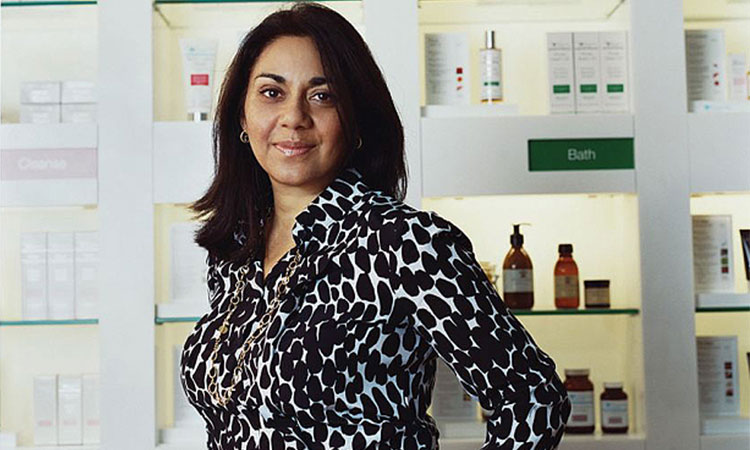 As a pharmacist who specializes in herbal and alternate medicine, nutrition and well being, Margo Marrone has been a health and beauty purist and a long-time advocate of nature even before she founded The Organic Pharmacy in London 16 years ago. But it wasn't until several years later that she discovered the healing wonders of homeopathy, an alternative form of medicine that completely changed her life and the course of her career.
Here she sat down with us to tell us more about the origins of this cult-favorite natural and organic beauty brand, the brand's commitment to environmental protection and conservation, as well as her insider tip on how to use The Organic Pharmacy's top-three products!
You've built a successful company with an amazing line of natural products. How did it all start?
It really was a process and not one single eureka moment that led me to create The Organic Pharmacy. I studied pharmacy specializing in herbal medicine. After I qualified, l always tried to use herbal remedies, aromatherapy and flower essences to help my patients with basic problems. Then I discovered homeopathy and it was homeopathy that really changed everything for me. I had discovered a form of medicine that could really make a profound change in people. It was while I studied homeopathy that I came across the word organic and was shocked that a single apple could be sprayed 16 times with pesticides, herbicides and fungicides. It opened a can of worms for me and I soon discovered that all the chemicals that went into our food were making us ill. I then found out that the chemicals in our everyday toiletries were also toxic and so I wanted to have a place where people could trust, know that everything was safe and get advice from qualified professionals who could give the right advice. This was over the course of eight years and then finally in 2002 I opened the first The Organic Pharmacy in London.
What was lacking in the industry that you wanted to fill with The Organic Pharmacy?
The main thing lacking were products that were beautiful to look at and use and that delivered results. I wanted to be able to change the world by helping people be the best that they could be. When we are ill or have problems we are not as free to pursue our higher purpose. I wanted people to be healthy so they could be the best that they can be.
What challenges did you encounter when you were creating the line? How did you overcome them?
Most people didn't understand the point of organic skin care. They didn't associate what goes on the skin with their health. I had to educate a lot. Another challenge was finding preservatives and other ingredients but thankfully it really helped that I am a pharmacist as I was able to technically understand the challenges and find solutions.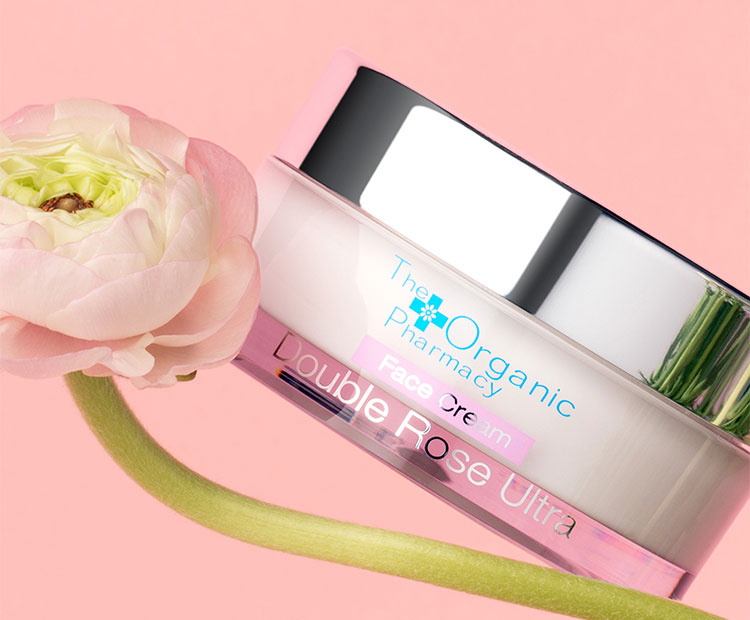 What are some of the initiatives The Organic Pharmacy is taking to help the environment?
Our formulas are 100% natural and between 55–99.9% organic. By supporting organic farming we are protecting the environment from poisonous pesticides. All our papers are approved by Forest Stewardship Council and use vegetable inks and in fact over the next two months, we are scaling back completely to eliminate excess paper, gift boxes, tissue paper, brochures, etc. We use glass mostly and our bags will be moved to biodegradable bamboo. And finally, we are about to start a new initiative supporting the charity 4Oceans, which cleans up the sea from plastic.
What's your best skin care tip?
No matter what your age, always use a face mask at least three times a week.
Tell us the top-three must-try products from your brand and how to use them for best results.
Among my top three are Antioxidant Face Firming Serum and Antioxidant Face Gel. You mix a pump of each in the palms of your hand and apply after cleansing morning and night. They repair the skin and really hydrate. I also recommend Enzyme Peel Mask to exfoliate your skin. If you have dry skin, use this three times a week; for oily, four times a week; and for anyone over 45 years of age, every morning.