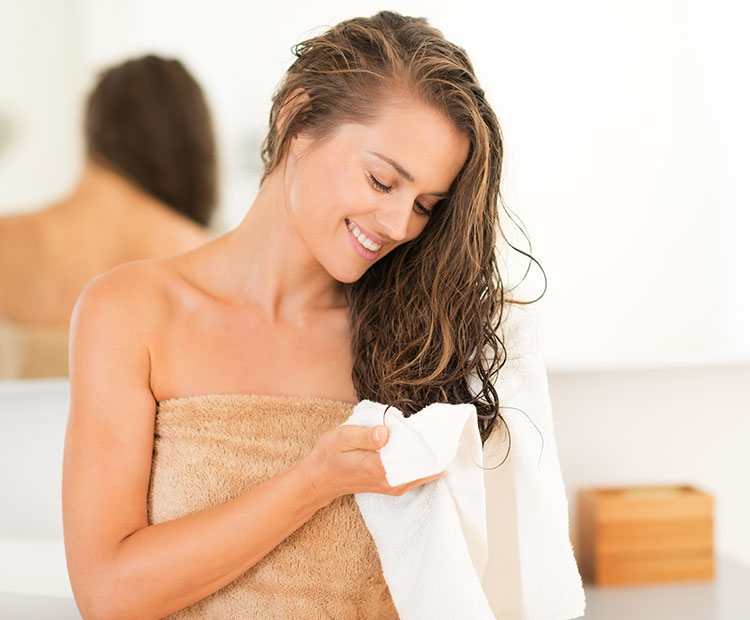 From the food on your table to the creams you slather on your skin, nothing gets past your discerning eye without the word "natural" on their labels. The same rule applies to your hair care products—and for good reason: Natural hair care products feed and nourish your hair and scalp in a way that leaves them healthier longer. And because they don't contain artificial colors, fragrances and synthetic preservatives that might damage your hair over time, your hair becomes less susceptible to damage and breakage.
But buyer, beware. The term "natural," when applied to personal care products including hair care, doesn't really have a clear, legal definition in the U.S. This means hair care brands can use this term profusely on their labels even if only .001% of its ingredients is actually derived from nature. So how to deal?
Don't worry, we've done our homework. Below, beauty buyer Vanessa Foote curates her favorite natural hair care products and brands on Dermstore.com.
Buy now

with Dermstore

Alterna CAVIAR Anti-Aging® Infinite Color Hold Conditioner is a moisturizing that protects from UV damage and other color aggressors. Caviar extract adds a naturally concentrated source of omega-3 fatty acids to minimize color fading while replenishing moisture.Key Benefits: * Preserves hair color and vibrancy * Nurtures hair for added shine * Replenishes lost moistureClinical Study Results: * The Infinite Color Hold Conditioner is part of a regimen that is clinically proven to deliver 70 days of lasting color vibrancy and shine vs. untreated hair*.

Buy now with free delivery