In recent years, we've seen a significant resurgence of the green beauty trend. While some people were quick to dismiss it as another Hollywood invention, it has managed to transform itself into a formidable movement. And by all indications, it's here to stay. Not that we're complaining, of course. As responsible consumers, we're all for products that deliver its promised benefits using only the highest-grade natural ingredients, while committing to sustainable and environment-friendly business practices.
As more and more brands tout themselves as "natural" and "organic," only a few really live up to the labels they brandish. Fewer still are the brands that go beyond providing effective all-natural products. In the green scene, the true standouts are not the ones that have the most expansive line or the most following. Instead, it's those brands that have committed to elevate beauty and skin care as an integral part of a healthy, balanced and harmonious life while nurturing a deep understanding, appreciation and respect for the greatest healer of all—nature.
In honor of this year's all-too-important Earth Day celebration, we shift the spotlight on the men and women behind these brands as they share their stories and their commitment to their brands' ethos.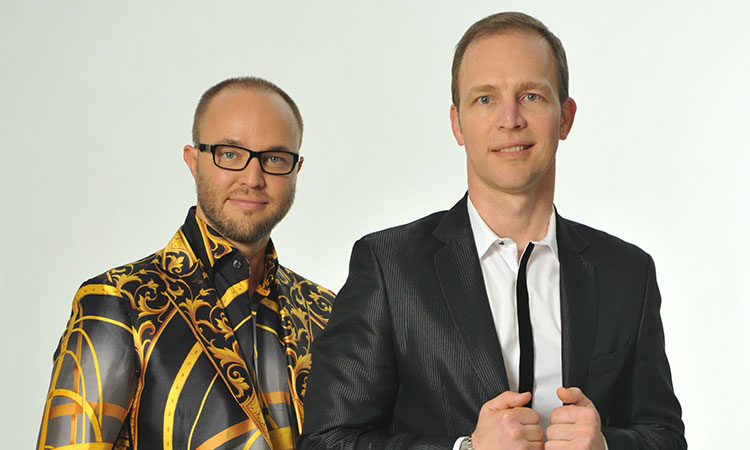 As superfoods and healthy-diet staples continue to permeate the beauty and skin care market, it's hard not to talk about Eminence Organic Skin Care, the natural skin care brand owned by the Hungary-based Koronczcay brothers. Long before the small-batch beauty-brand founders began whipping up facial masks and serums in their kitchens, before the potential side effects of preservatives and artificial colors and fragrances were openly discussed and before sustainable business and farming practices became a worldwide trend, Attila Koronczay and Boldijarre Koronczay had been using fresh, hand-picked ingredients in their skin care formulas and championing mother nature for decades—six to be exact. No wonder the brand continues to seduce a loyal following of skin care purists; some of them are public personalities and high-profile celebrities.
Their guiding mission: "We believe there's a responsibility that every business has to protect and heal the earth. After all, we want future generations to enjoy our planet just as much as their ancestors. Eminence has dozens of green initiatives. For us, being 'green' has been a natural (pun intended) part of our company since inception. At our central office in Vancouver, we recycle and compost. We also have natural lighting; we're also a Certified B Corporation™. Evaluated by the nonprofit B-Lab, we're held to meet the highest standards of environmental performance, transparency and accountability. Lastly, our most popular green initiative is called Forests for the Future, which is our commitment to plant a tree for every retail product sold."

Effective skin care can be powered from nature. This is the idea that propelled Julia Wills and Alex Kummerow to create a unique skin care line that prides itself on being ethically sourced, thoughtfully formulated and lovingly crafted with a minimalist aesthetic. From their humble Seattle kitchen, the husband and wife have gone on to develop a range of all-natural and highly effective products that deliver tangible results—no fillers, just active ingredients. "Ensuring these standards is of paramount importance to all of us at Herbivore. Our brand is uncompromising in its commitment to source only the highest-quality natural, nontoxic ingredients in order to produce the safest, most effective products."
Their guiding mission: "Nature has something for everyone, and we are determined to use this incredibly diverse wealth of remedies to create treatments that will benefit the entire spectrum of skin types. We hope that every woman will be able to create a skin care experience to bring out her healthiest beauty and, ultimately, to cherish as a daily wellness essential. It is this unique diversity of well-researched, high-quality products that we hope will define Herbivore as a leader in natural skin care."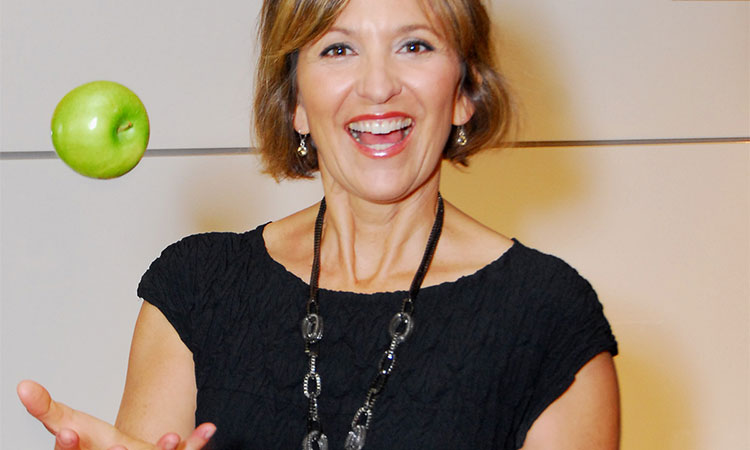 Karen Behnke built one of the country's first corporate wellness companies, but it wasn't until she became pregnant with her first child at age 40 that she started paying closer attention to the ingredients in her beauty products. She knew that as the largest organ in the body, the skin absorbs over 60 percent of anything you put on it, and yet there were very few options for safe, healthy and effective personal care products. She knew it was time for change. In 2004, she bought the name Juice Beauty and launched it from scratch a year later with one goal in mind: to create organic and natural formulations without compromising potency, effectiveness and the experience of luxury. Since then, Juice Beauty has grown into an award-winning skin care, makeup and hair care line that continues to deliver on its promise while maintaining the highest standards.
Her guiding mission: "Knowing that our skin absorbs over 60% of what is placed on it and that our body was being exposed to toxic ingredients, I was determined to radically transform the chemistry of beauty. I set out to grow the Juice Beauty brand with a mission to create luxurious formulations, made with certified organic ingredients that perform just as well, if not better than conventional chemical beauty."
Jennifer Herbert-Coste and Ralph Herbert
Founders, Luzern Laboratories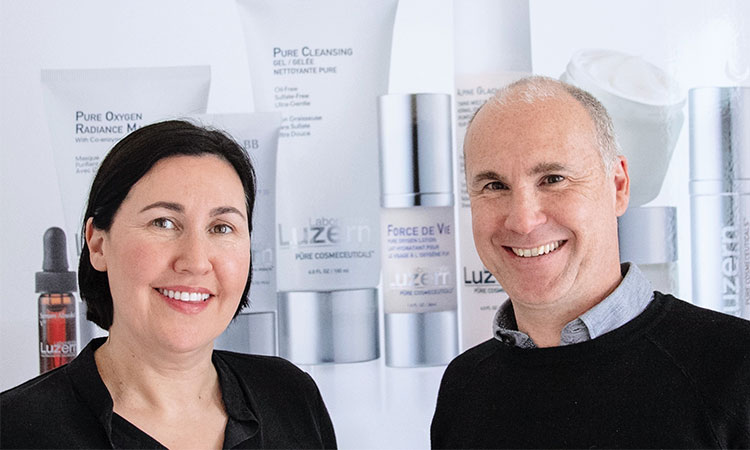 For Jennifer Herbert-Coste and Ralph Herbert, green beauty isn't always manufactured in someone's kitchen. Nor does it always come in green jars and bottles. Sometimes, it's elegantly formulated in a high-tech laboratory powered by renewable energy, minimally processed in small batches using a unique cold processing method, and housed in blue, eco-friendly glass and aluminum bottles to maximize the ingredients' stability and efficacy. But that's not all. While environmental protection definitely plays a huge part in Luzern's green philosophy, it's the purity and potency of products that ultimately drive Luzern's success story. Featuring mineral-rich glacial waters and nutrient-dense plants organically grown in extremely harsh conditions in Switzerland, Luzern's products deliver optimal results without using any additives, irritants and other potentially harmful chemicals.
Their guiding mission: "Luzern prides itself as much on respect for ecological values as producing results-driven products. From our use of low-impact, eco-friendly glass and aluminum bottles to our company headquarters powered by 100% renewable energy, environmental sustainability and a green philosophy are guiding principles in the development of all Luzern products. To ensure these values are incorporated into every aspect of our skin care, Luzern sources ingredients and packaging materials certified for their respect of people and our planet. We believe that high-performance, quality and environmental responsibility are not mutually exclusive, but work synergistically to create the finest skin care in the world."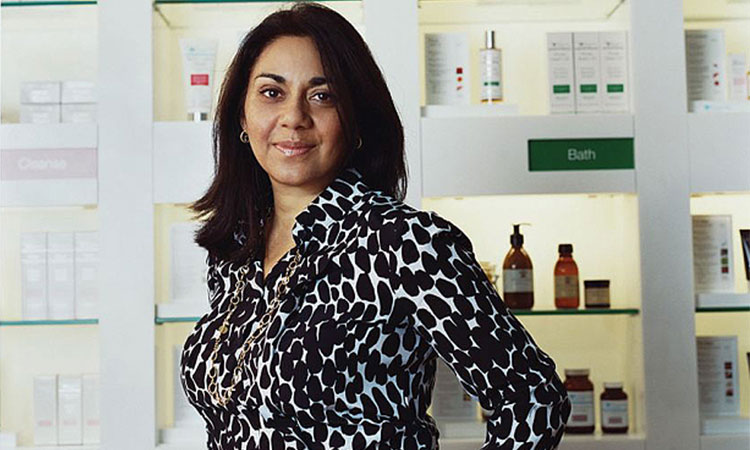 As a pharmacist who specializes in herbal and alternative medicine, nutrition and well being, Margo Marrone has been a health-and-beauty purist and a long-time advocate of nature even before she founded The Organic Pharmacy in London 16 years ago. But it wasn't until several years later that she discovered the healing wonders of homeopathy, an alternative form of medicine that completely changed her life and the course of her career.
Her guiding mission: "It was while I studied homeopathy that I came across the word organic and was shocked that a single apple could be sprayed 16 times with pesticides, herbicides and fungicides. It opened a can of worms for me and I soon discovered all the chemicals that went into our food was making us ill. I then found out about the chemicals in our everyday toiletries were also toxic and so I wanted to have a place where people could trust, know that everything was safe and get advice from qualified professionals who could give the right advice. This was over the course of eight years and then finally in 2002 I opened the first The Organic Pharmacy in London."
Indie Lee
Founder, Indie Lee

Eight years ago, on Earth Day, Indie Lee woke up from a successful brain surgery after only being given a few months to live. Several months before that, she was diagnosed with a life-threatening tumor that was potentially linked to hidden environmental toxins in her everyday skin care products. "What I learned, among other things, is that up to 60% of what is applied to the skin is absorbed into the bloodstream. It was during that aha moment that I realized that I had to do something." After overcoming the odds, Indie went on to create her eponymous skin care line with which she aims to empower others to make healthier choices.
Her guiding mission: "Some people are given a new lease on life. Mine began on Earth Day, April 22, 2009. I have committed myself wholeheartedly to empowering others to make healthier choices and to creating luxurious, natural, effective products that don't require a sacrifice in health, savings or product enjoyment."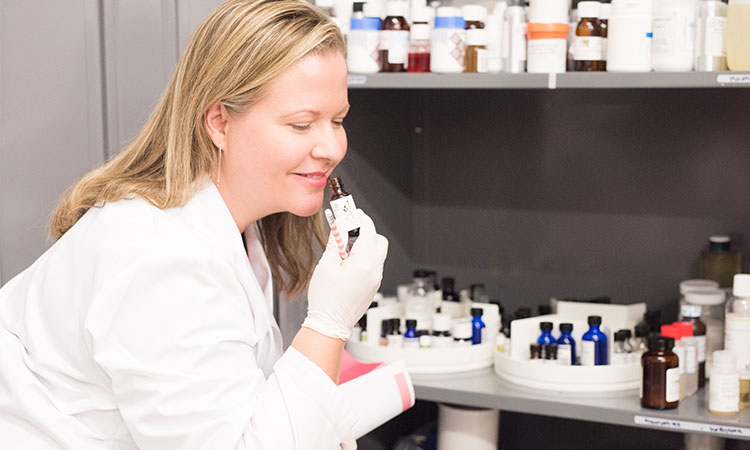 One Love Organics is a revolutionary, all-natural skin care line that delivers visible beautifying results with ingredients that are kept as pure to skin as possible. True to its name, it was borne out of founder Suzanne LeRoux and husband Chase's belief that love is the grandest, most powerful force on the planet. As someone who has always nurtured an interest in the power of nature and urged by her deepening commitment to health and wellness, Susan has translated her passion for holistic healing and desire to provide a clean and healthy lifestyle for her family into a brand that creates wholesome, effective and socially and environmentally conscious products. Proof of the brand's unquestionable integrity and standards is its manufacturing facility's ECOCERT ® license, the first and only one in Georgia and only 1 of 10 facilities to be certified in the United States.
Her guiding mission: "Women today want to look and feel as healthy as they do beautiful. I created One Love Organics to offer a simpler approach to beauty: a sensitive yet effective alternative to all those ubiquitous bottles and the mysterious stuff they contain. Our philosophy is focused on a few supreme, certified natural and organic plant-based and cruelty-free products that make skin care fun, easy, healthy and effective."
Lena Korres
Co-founder and Director of Brand Development, Korres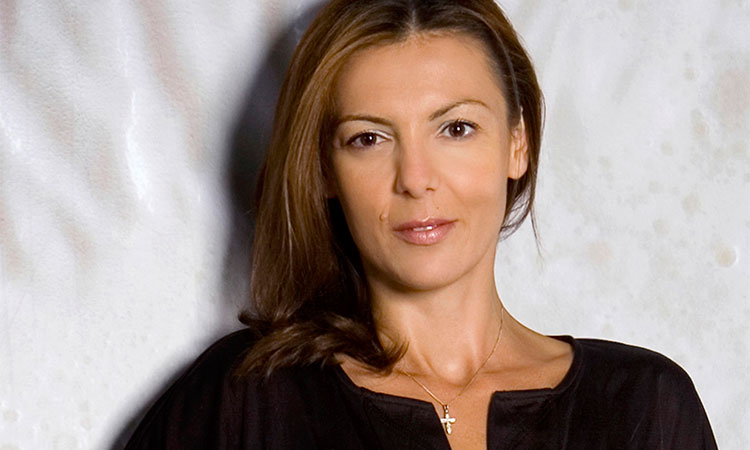 From a small apothecary in Athens to the internationally acclaimed brand it is today, the success of Korres is perhaps best attributed to the dual philosophies within its core. It successfully and expertly merges traditional Aegean homeopathic remedies with scientific research and innovation, mirroring the complementing partnership of founders Lena Korres, a chemical engineer, and husband George, who has an extensive background in pharmacology and a deep understanding of natural ingredients and their application.
After emerging on top of their game at a time when "natural" and "organic" were far from being the buzzwords they are today, Lena faced yet another challenge: the creation of their exclusive Greek yoghurt skin care line. "With a lot of research and patience, we developed a stable cosmetic formula that preserves all of the 'live' yoghurt's benefits. Incorporating edible yoghurt was a true innovation and a first in the global cosmetics industry!"
Her guiding mission: "When we started 20 years ago, natural products were not as common as they are today. We wanted to create products that were natural, yet most importantly still effective and safe. Today, we continue to make best-selling innovative products with this same mission. We know how plant extracts work in our bodies and on our skin for maximum results, and develop products based on both primary and applied research to understand the clinical benefits of natural ingredients in relation to skin biochemistry."
Kathy Phillips
Founder, This Works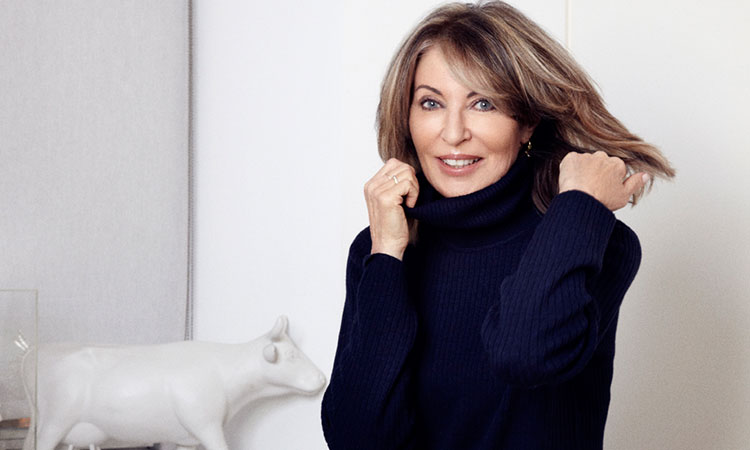 While serving as the beauty director of Vogue, Kathy Phillips had seen the launch of just about every high-end and up-and-coming beauty product in the market. But even then, she still found herself going back to the specially made solutions created for her by her local aromatherapist. As a global health and beauty expert, Kathy is a firm believer that sleep is still the number-one ingredient for healthy and beautiful skin, leading her to develop an innovative product line that aligns with the body's biorhythms. With its intelligent and innovative approach to anti-aging skin care, Kathy ensures each product delivers the results it promises—evidenced by the bold declaration that the name This Works claims.
Her guiding mission: "I was frustrated with the marketing of brands who didn't (in my opinion) take into account what women really need and want, often using focus groups and—I'm being sexist here—marketing men to decide on the products they made. Ultimately also, making promises I didn't feel their products delivered. In addition, I had been interested in the use of bioactive natural products, plants and herbal medicine since I started practicing yoga, now over 35 years ago. The lifestyle of a yogi is not just about the postures—the philosophy urges clean living and a gentler, more holistic way of looking after mind and body."
Oliver Sweatman and Emily Doyle
Founders, Ursa Major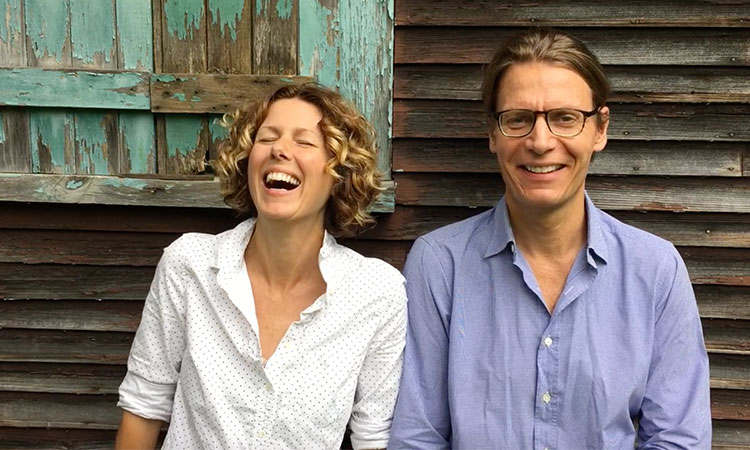 After leaving busy New York City for quiet Vermont, co-founders Emily Doyle and Oliver Sweatman committed themselves to pursuing a simpler, healthier and more active lifestyle. This led to the creation of a brand that encourages a more conscious, follow-your-heart way of living. Using the latest advances in green chemistry and formulation, Ursa Major harnesses the potent healing and rejuvenating powers of nature. "When we set out to develop our initial daily face care regimen, we established a few key criteria that we needed to meet with every new product. First, does the product work well? Second, is it a healthy product, free of known toxins or irritants? And finally, does it deliver a delightful experience?" With a name that conjures up images of constellations, mighty bears and adventure, Ursa Major is every bit as enchanting as its name implies.
Their guiding mission: "On a brand level, we wanted to be as transparent as possible with our process and [to] also make sure we were giving our customers great one-on-one service. Plus, we believe in living a courageous, authentic life (not always easy!), and we wanted to try and inspire our customers to do the same. We call this 'living major.'"