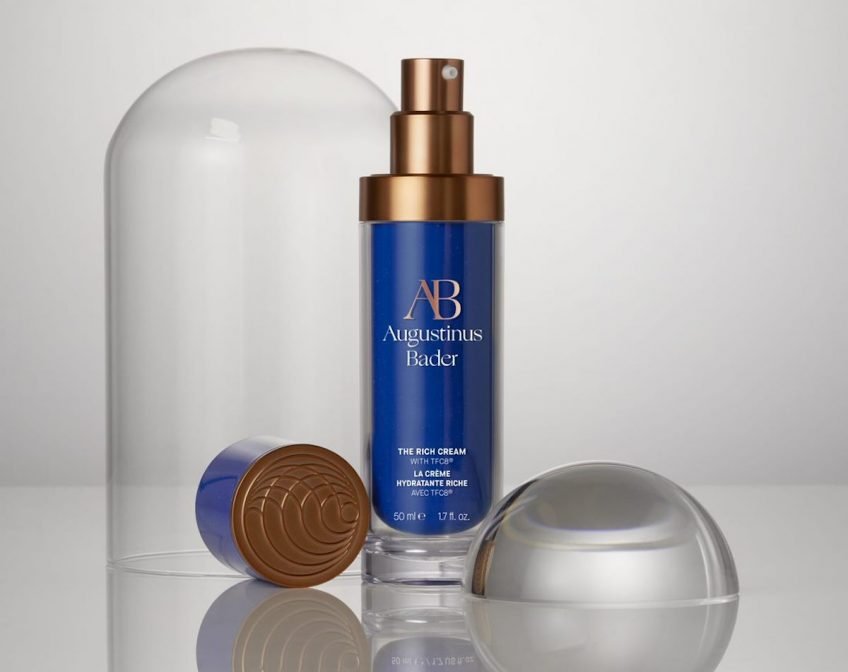 There's nothing quite like a perfect skin or hair day, but why does it feel close to impossible to achieve both at the same time? There's no explanation for why our skin tends to freak on days when our hair is thriving, or why our strands are running wild when our skin is dewy and clear, but there is a solution.
Introducing Augustinus Bader: the science-forward brand you need for beautiful hair and beaming skin. Featuring everything from luxurious creams and serums to fortifying shampoos and hair oils, all of the brand's SKUs are formulated with one main technology, TFC8®. Backed by globally-recognized biomedical scientist Professor Augustinus Bader and inspired by more than three decades of skin research, the final results have us hooked.
While its skin care claims include reducing the look of fine lines, combating redness and plumping wrinkles, we know one thing for sure: the products work. From the brand's very first product, The Cream, to its following hits, The Rich Cream and The Body Cream, celebrities—think Victoria Beckham and Jennifer Aniston—and editors alike have sung their praises for the efficacious line. But the Bader difference lies in its technology- and science-first formulas that put skin healing first.
And, the same message goes for the brand's new hair care line. With the vitamin-rich TFC8® technology at the forefront, frizz, damage and shedding stand no chance against its hard-hitting formulas. If you're on the hunt for consistent formulas that can provide stronger-feeling hair without slacking on hydration, you've come to the right place.
Bader Days Ahead
Perfect skin and hair days are intrinsically harder to achieve in the summer months, but that's before Augustinus Bader came into the picture.
Buy now

with Dermstore

The brand's second launch after its claim-to-fame product, The Cream, The Rich Cream is the perfect match for dry skin in need of some love. Chock-full of evening primrose oil to effectively reduce moisture loss and enhance radiance, hyaluronic acid to plump and argan oil to rebuild the skin's hydrolipidic film, this is your ideal pre-snooze barrier booster for glowing, hydrated skin come morning.

Buy now with free delivery