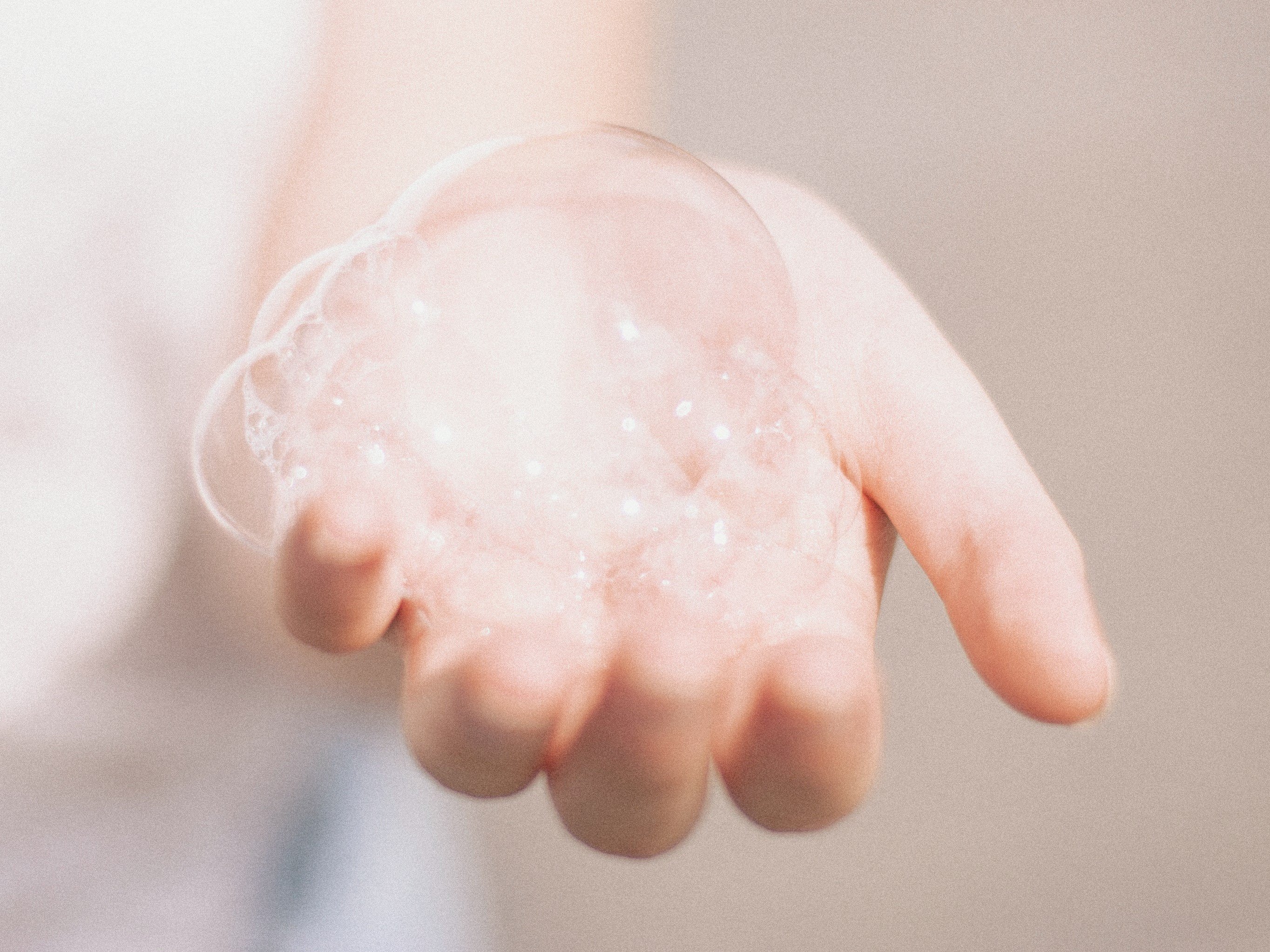 At some point in our lives most of us might notice some extra hair shedding, or that our hair isn't as thick as it used to be, and wonder "why is my hair thinning?"  Though our first instinct might be to panic or worry, hair loss in women is often perfectly normal, even if undesirable. Some of the reasons you could be experiencing hair thinning relate to diet, age or changing hormones – but the rate of hair shedding can be slowed with some adjustments to your routine. 
And, yes, something as simple as changing your shampoo or modifying your haircare routine could help to replenish your healthy locks.  
Healthy Scalp, Healthy Hair
You might wonder how a healthy scalp relates to healthy hair, but we often forget that the two go hand in hand!  No surprise, then, that most hair products specifically made for those experiencing hair loss or thinning are packed with nutrients and ingredients meant to protect your scalp while also promoting hair growth and volume.  
The best way of caring for your scalp but keeping hair in its growing phase is to exfoliate, massage, and cleanse with the right products.  When buying a new product for hair volume and thickness, keep an eye out for some of these specific ingredients, which have been shown to help in promoting a healthier scalp as well as for thickening hair:  
Biotin

: improves body's keratin production, strengthens hair follicles, and helps with hair density. 

Phyto-

caffeine:

 helps in suppressing excess testosterone which has been found to stunt hair growth. In other words, 

phyto

-caffeine protects hair roots! And, according to some research, caffeine could help promote hair growth if applied topically. 

 

Niacin

: also known as vitamin B3. Stimulates blood flow in scalp. 

 
In fact, Martino Cartier, a celebrity hairstylist in New Jersey, says, "Make sure you keep up with vitamin D, folic acid and biotin. Those vitamins play a vital role in keeping your hair healthy and full." 
How can shampoos help with thinning hair?
You can start adding products to your hair care routine to encourage growth and minimize hair fall. Cartier suggests using a volumizing shampoo as these contain ingredients that create "hold" to lift hair away from the head. Monica Davis, a professional hairstylist and founder of the MyStraightener blog echoes this and adds that volumizing shampoos can help infuse collagen and protein into the hair, helping improve hair growth, luster and thickness.  
With so many hair reviving products on the market, you may be wondering where to start in choosing the right one for you! We've narrowed down the best shampoos for thinning hair, available to buy at Dermstore.
Buy now

with Dermstore

A much needed, luxurious boost for hair, this shampoo is formulated with a multi-bond strengthener to deliver extra strength and hydration to your locks. This product is equally nourishing for scalp, making it an ideal first choice for those who want a product that does a bit of everything. And with ingredients like black baccara rose and vegan keratin, both effective at providing intense protection and increasing hair elasticity, your hair will look and feel stronger.  

Buy now with free delivery