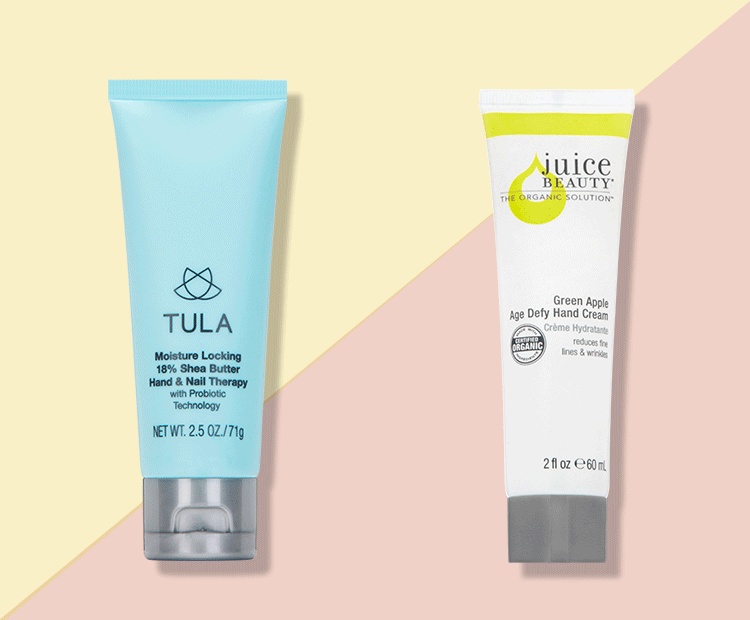 From driving and lifting grocery bags to scrolling up and down your news feeds, your hands bear the brunt of your daily activities. Still, they often get sidelined when it comes to taking care of your skin. So it comes as no surprise when they appear rough, wrinkled and uneven, especially as you get older. But not to worry—it's not too late to give your hands all the loving they rightfully deserve. How? By choosing a hand cream that will keep your mitts soft, nourished and well-protected from the constant beating of the elements.
Why It's Important to Care for Your Hands
Skin aging is a natural process that affects not only your face but also the rest of your body—hands included. And just like facial skin, they endure the same damaging effects caused by environmental aggressors. "Your hands contain subcutaneous fat [lies directly under the skin] and are constantly exposed to the sun and various chemicals from washing, cleaning and all sorts of everyday tasks," says beauty expert Diane Elizabeth, founder of the blog Skin Care Ox. "Thus, the skin on our hands requires just as much, if not more, care and attention than our face to combat signs of aging," she explains.
Most of the damage your hands are subjected to is caused by sun exposure, which, as we all know by now, can accelerate and aggravate common signs of aging like wrinkles, dark spots and dryness. "The years of UV exposure and oxidative damage from pollutants can wreak havoc on the skin of the hands. Furthermore, with time, the amount of natural moisturizing factor (a substance made by the epidermal skin cells themselves) decreases," explains Brittany Buhalog, MD, chief dermatology resident at University of Wisconsin-Madison. "This combination creates dryness and cracking, as well as pigmentation and wrinkles," she notes.
In fact, Dr. Buhalog says skin biopsies from areas with chronic sun exposure would often reveal solar elastosis, which are "degenerated elastic fibers that actually take over space where normal collagen should be, further contributing to wrinkling and dryness," she adds.
How to Choose the Best Hand Cream
When picking out the best hand cream for aging skin, Dr. Buhalog says you should take a cue from the same products you use on your face. "Hyaluronic acid will help hydrate, moisturize and plump the skin to combat the look of fine lines and wrinkles. Retinol can help stimulate collagen production and even out pigmentation," she explains. To maintain your skin's healthy appearance, keep an eye out for alpha-hydroxy acids—like lactic, glycolic and citric acids—which are "great at promoting better-hydrated skin, more even skin tone and boosting collagen production," adds Dr. Buhalog. But if there is one ingredient that your hand cream shouldn't miss out on, it's sun protection. "Hands are a fairly common area to develop skin cancers!" she warns.
Elizabeth echoes this and adds that aside from protecting your hands from sun damage, it's also best to skip products with known toxic chemicals—such as parabens, phthalates, sulfates and synthetic fragrances, to name a few—that can harm the body. For best results, anti-aging and hydrating products should be applied to your hands twice daily, says Elizabeth. "If you apply moisturizers, creams or serums to your face in the morning and evening, just add your hands to this regimen," she adds.
Don't let your mitts betray your true age. Keep your hands soft, nourished and blemish-free with our top picks for best hand creams for aging skin.
Buy now

with Dermstore

Reveal brighter and healthier-looking skin from head to hand with this balm that rejuvenates damaged skin and is excellent for those with eczema and psoriasis. "This balm is excellent for post laser treatment. Just the right consistency and goes on smoothly and gently. Highly recommend, "says one Dermstore customer.

Buy now with free delivery