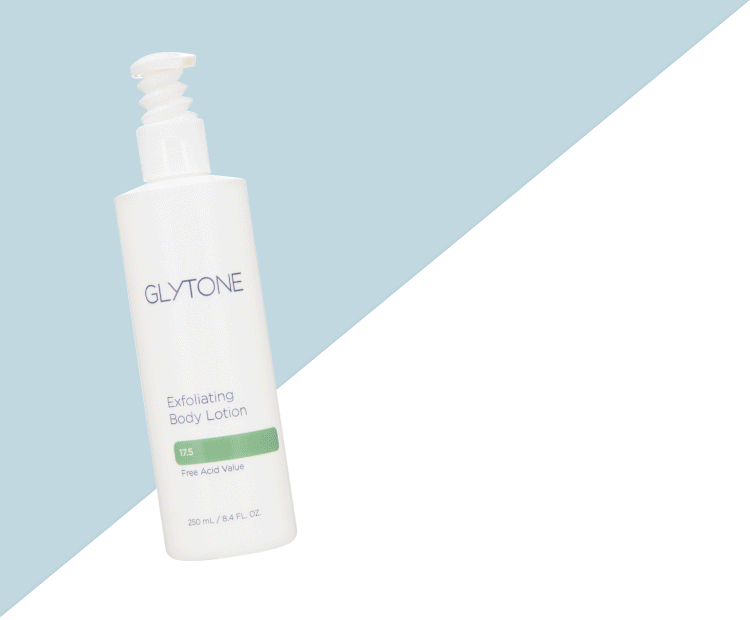 If your facial skin tends to be on the dry side, you reach for your moisturizers, hydrating serums and maybe even slather on a nourishing mask or two for good measure. But what about the rest of your body? More often than not, simply grabbing the first item you see in the drugstore's lotion aisle isn't enough to quench your parched elbows and shins. Fortunately, as common a problem as dry skin is, it's also one of the easiest to manage. That is, if you're using the right products.
What Causes Skin to Become Dry?
Climate: "Skin dryness can be caused by our genetics, but the environment plays an even more important role for most of us," says plastic and reconstructive surgeon Lara Devgan, M.D. "Colder winter months, dry climates and exuberant indoor heating all contribute to dryness," she adds.
Winter months are particularly harsh on skin as there is less water in the air. "As a result of that lower humidity, moisture jumps off the skin, where there is more moisture, into the air, where there is less," explains New York-based dermatologist Neal Schultz, M.D., host of DermTV.com.
Soaps: Because soaps are "intrinsically drying," Dr. Schultz says that using them on a daily basis—particularly during winter—can aggravate dry skin as they strip the skin of its natural oils.
Aging: According to Dr. Schultz, sebaceous glands produce less oil as we age, which results in the skin's inability to lubricate and seal in enough moisture, often leading to dry and cracked skin.
The Importance of Choosing Products for Your Skin Type
One product certainly doesn't fit all, and when you have dry skin, using the right products can "help reduce symptoms such as redness, flaking, irritation, rough patches and that feeling of tightness," says board-certified dermatologist David Lortscher, M.D.
Choosing body care products formulated for your unique physiologic characteristics and skin type means that you are most likely to get the benefit of rehydration without causing untoward side effects like clogged pores and breakouts," echoes Dr. Devgan.
How to Pick the Right Body Care Products and What to Look For
When trying to boost hydration and moisture, always go for the thickest and greasiest product you can handle. Body oils, oil-based lotions and creams are great at locking in moisture, especially when applied on damp skin. Barrier creams, on the other hand, work by adding a protective layer between your skin and environmental stressors while trapping natural oils and moisture. As for ingredients, Dr. Devgan says, "The best rehydrating products contain hyaluronic acid and vitamins E and K. They act as emollient moisturizers, trapping the body's natural moisture in place rather than causing greasy, oily skin."
Other Ways to Improve Dry Skin
Aside from drinking plenty of water and applying a moisturizing lotion every night, cosmetic physician Stanley Kovak, M.D. says regular application of sunscreen (even when the sun is out) is also "very important to help protect skin and keep it hydrated."
To reduce the effects of cold, dry air, Dr. Lortscher suggests equipping your room with a humidifier while avoiding hot and long showers will prevent your skin's natural oils from being stripped.
Ready for smooth, baby-soft skin? We've rounded up our favorite body care products for dry skin below!
HYDRATING BODY WASHES
Buy now

with Dermstore

We know that soap can do more harm than good if you have parched skin, so this soap-free shower gel is ideal for those with dry and sensitive skin. Infused with vitamin K, this foamy head-to-toe cleanser is gentle enough for daily use.

Buy now with free delivery